Things to do in Darwin & The Top End
Top things to see and do in and near Darwin
The Top End is a magical place, when people make the effort to get to the Northern Territory they usually want to see as much as possible. A visit to Darwin usually means exploring Darwin and her surrounds, a trip to Litchfield National Park, Kakadu National Park, Katherine Gorge and perhaps Arnhem Land and Tiwi Islands. Some are day tours from Darwin and others deserve more time.
Darwin is a cosmopolitan city with great cafes and restaurants using their local produce and its many international influences. On the doorstep of Darwin you have a coast dotted with reefs and in the other direction the Outback, what a combination.
There are 2 distinct season in this area, the Green or Wet Season usually from November to March and the Dry Season (locals call it "The Build Up") which is April to October. Each season has its beauty. Some prefer to visit in the Green Season as the waterfalls are flowing, the skies are beautiful and everything looks green. If visiting at this time you have to be flexible with your tours and itineraries. At times area and roads may be closed. Early winter is a great time to visit, the humidity has tapered off and it is cooler but the falls will still be flowing. A lot of people visit the Top End between June and August, when the weather is more agreeable, so it plans to book early.
When visiting Darwin and the Top End please be sure to read the signs before swimming in any water. The caution and rules are there for a reason, to make sure no one is taken by a crocodile. It is tempting, a hot day and beautiful water but it is just not a possibility!
Remember, freshwater crocodiles won't eat you but saltwater crocodiles definitely will!
Darwin Airport (DRW) is the Northern Territories busiest airport with a shared, but separated terminal for both International and Domestic travellers. The airport is located about 13 klm from the city centre.  (Darwin Airport)
Public Buses
Public transport buses run limited services between the airport (stop D, Charles Eaton Dr) and the Casuarina Interchange. Weekdays there can be up to four fours between buses and on weekends just early morning and late afternoon services. (Darwin Buses)
Shuttle Buses and Limousines
There are shuttle buses and limousine services from Darwin Airport and most Darwin accommodation locations. Pre-booking is advised. (Metro Minibus),  (People Movers NT), (Limousines)
For visitors staying at the Rydges Airport Resort or Hotel there is a free shuttle bus available use the dedicated phone located near the baggage claim area.
Taxi
This is a convenient way to get to and from the airport directly connecting with your destination. The Taxi ranks are located directly at the front of the terminal. Pre-booked taxis are advised if you have special needs. In most parts of Australia, including Darwin dialling 131008 will put you in touch with the local taxi service, or 13 TAXI (13 8294) 
Car Rental
Most of the major car rental companies have outlets located at Darwin Airport, Avis, Budget, Europcar, Hertz, Thrifty and Redspot. (Vroom Vroom Vroom) There are rental car counters in the arrivals area at the terminal.
Travellers Autobarn Campervans Australia

Hire a campervan, campers or station wagons or buy one with a guaranteed buyback from 6 Australia wide locations: Sydney, Brisbane, Cairns, Darwin, Perth and Melbourne. Travellers Autobarn (est. 1993) is a 'one stop shop' for the backpackers and budget travellers planning their self drive trip around Australia or simply up the coast in a campervan. (Travellers Autobarn)
Parking
There are three separate car parking facilities at Darwin airport.
The short term car park is located directly opposite the terminal building with the first 15 minutes of parking free.
There is a long term parking station approximately 200m from the terminal adjacent to the car rental facility. There is a cover walkway between the car park and the terminal
The long stay saver carpark is located on Pedersen Road near the general aviation precinct and there is a free shuttle bus or you can walk the 450m via a covered walkway. To catch the shuttle bus use the handset located at the car park or in the terminal building.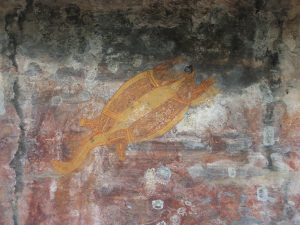 Top 10 Things to Do in Darwin

There's no place that truly represents the spirit of Australia like Darwin and the Top End. With a rich Indigenous heritage, unbelievably stunning wilderness teeming with wildlife and all of the city attractions you could ever need, Darwin is a mecca for tourism and an iconic wonderland.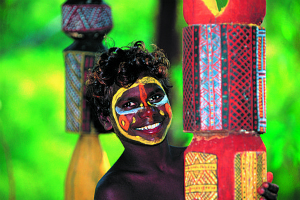 Tiwi Islands

The stunning Tiwi Islands – which are colloquially known as the 'Island of Smiles' – are famed for the traditional lifestyles of their Indigenous occupants. The 'Tiwi People's' beautiful art and crafts adorn the Islands landmarks and art galleries and attract visitors from near and far....
Discover Darwin
Darwin really started to develop back in the early 1870's when the Overland Telegraph Line was being built. They discovered alluvial gold and people caught the "gold rush fever".
Darwin is a diverse city, rich in indigenous culture and Asian influences due to the close proximity to Asia. The architectural feel of the city is a result of having been rebuilt twice, once after WW2 and then after Cyclone Tracey hit at Xmas in 1974.
Darwin is situated on Fanny Bay, a fabulous location for taking cruises to watch the famous sunsets that occur.  Here is a question, what sea does Darwin sit on? The answer is Arafura Sea (it lies west of the Pacific Ocean between Australia and Indonesian New Guinea). I bet not a lot of Australians would know the answer! 
There is so much to see and do in and around Darwin. Such places worthy of a visit are the Museum and Art Gallery of NT, Darwin Botanical Gardens, immerse yourself in World War 11 history at the East Point Military Museum, World War 11 oil storage tunnels (entry is on lower level Kitchener Drive), the Australian Aviation Heritage Centre, the Australian Pearling Exhibition and more. A walk around Darwin Warf Precinct is a must. Lots there to keep you busy.
OK, enough history, it is time to swim with the crocodiles at Crocosaurus Cove in their "Cage of Death", or go on a cruise on Adelaide River to see the Jumping Crocodiles, visit Crocodylus Park & Zoo (wildlife research centre) or Darwin Wildlife Park at Berry Springs. This park also has other animals beside crocodiles!
There are many choices for a Darwin day tour to wonderful areas not too far from the city.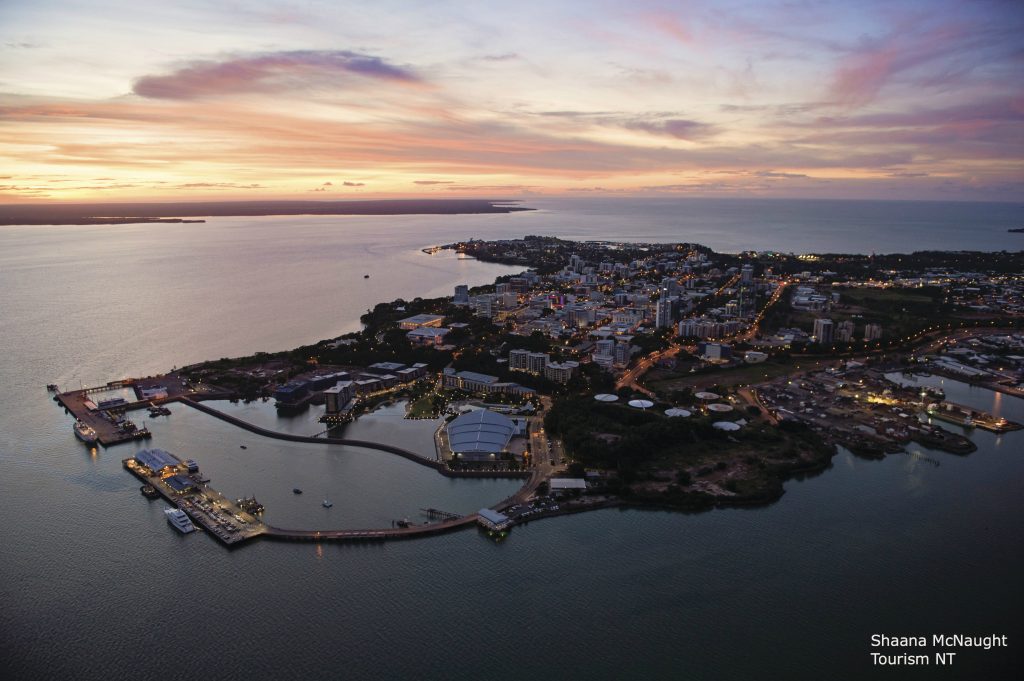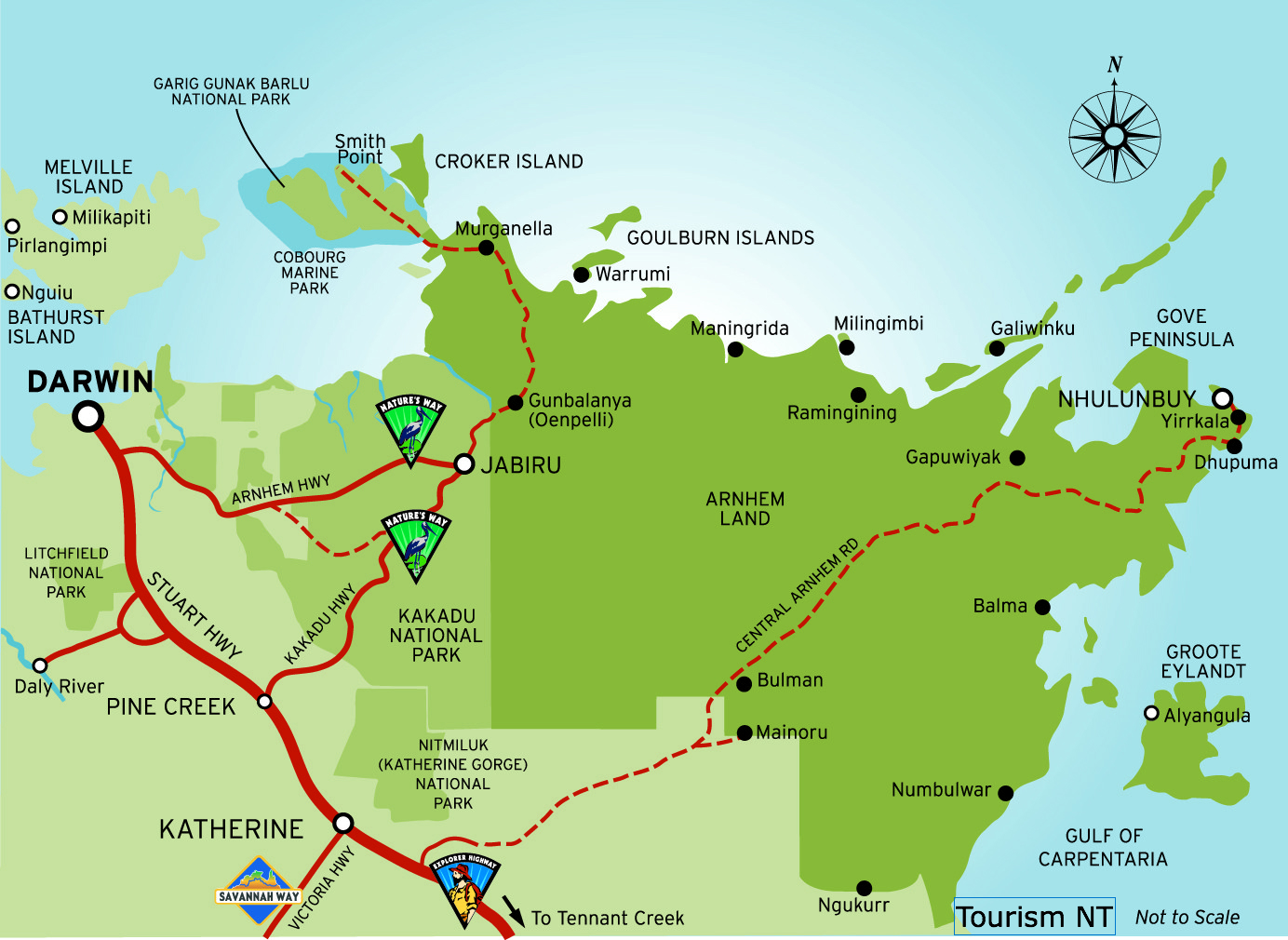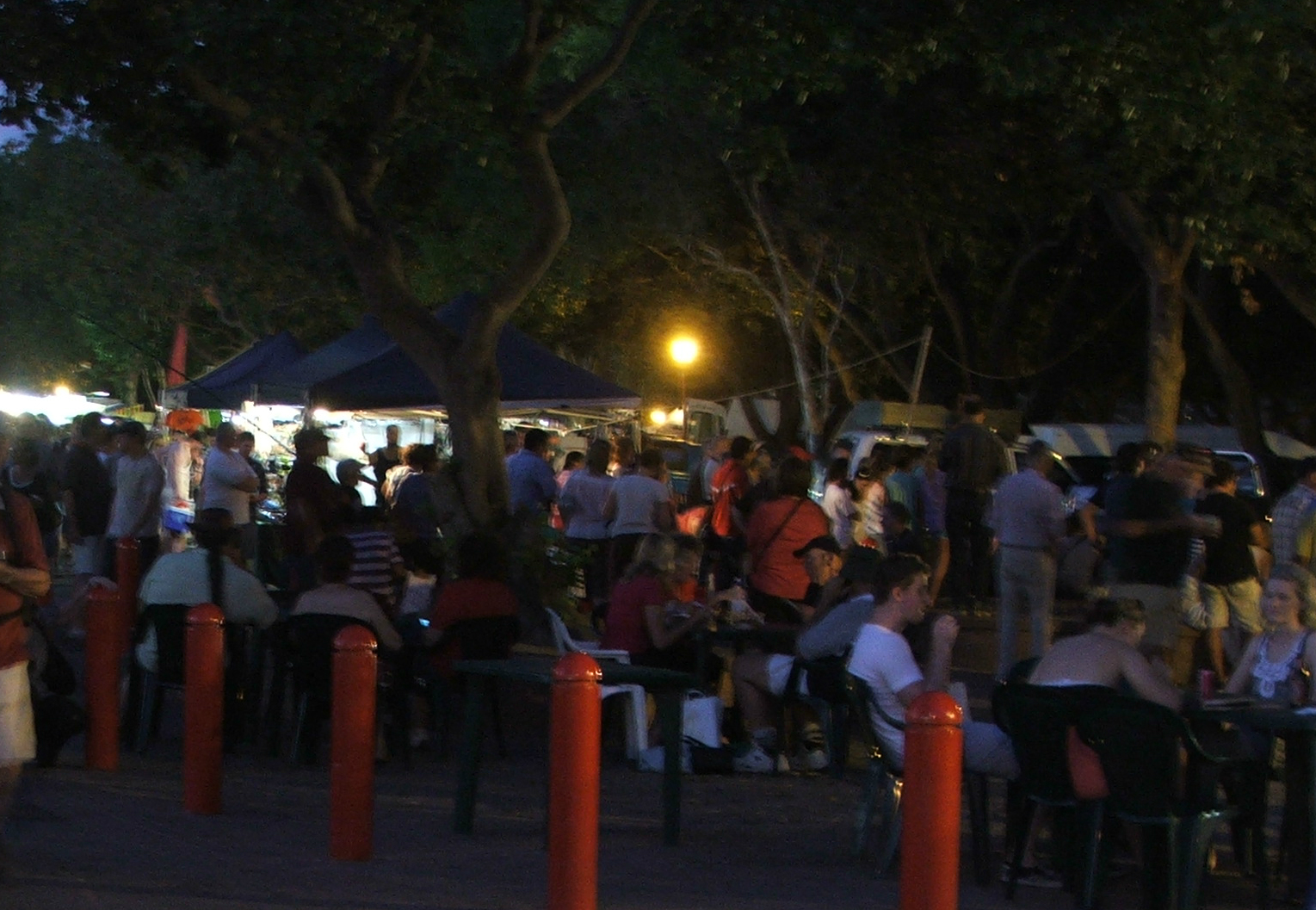 Mindil Beach Sunset Markets
The Mindil Beach Sunset Markets, located less than 3 kilometres from the city centre, operate on Thursdays (5-10pm) and Sundays (4-9pm) from the last Thursday in April to to the last Thursday in October.
Bring your tables, chairs, rugs, eskies or whatever you have and choose from 60 food stalls and 130 other stalls selling craft, fashion, pampering, tours and a whole lot more. You can eat a crocodile steak (only on Thursdays) or try some unique sushi with fillings such as kangaroo, crocodile, barramundi, and sweet potato!
Litchfield National Park
Litchfield is 100 km south-west of Darwin. It became a park in 1986. The park is generally accessible all year (sealed roads) via Batchelor, and plenty of guided tours to pick from.  It is 1500 square kilometres of sandstone habitats and great waterfalls.
The locals consider Litchfield National Park to be literally on their door step. The area has its history written in its geology, Aboriginal History and European History. It is a truly fascinating park in every way.
It is a contained area and all the main sites are within 10 minutes from each other by car. It is versatile, you can walk, swim, admire the birdlife or sit under a tree, whatever it is that takes your fancy.
The main swimming holes in Litchfield National Park are Florence Falls, Buley Rockhole, Wangi Falls, Tolmer Falls, Walker Creek, Cascades, Tjaynera Falls and Surprise Creek Falls. There are numerous short walks you can take around these falls and the longer most challenging one being the 39 kilometer Tabletop Trek. If you have a 4WD there are plenty of tracks for you to have fun on.
Near the town of Batchelor you will see the Magnetic Termite Mounds. Once again another great example on how wonderful nature and her animals are. Their story is a fascinating one! These mounds were built facing on a north-south axis to protect the life within from the intense sun. These are amazing architectural feats as inside they have arches, tunnels, nursery chambers, insulation and chimneys! All built by armies of tiny termites. Many of the mounds are over 2 metres tall.  How can anyone not be moved by nature?
Copper and tin were discovered in the area and the first tin mine was started in 1888 and ceased operation in 1951. Uranium was discovered in 1949 outside the eastern boundary and was mined until 1971.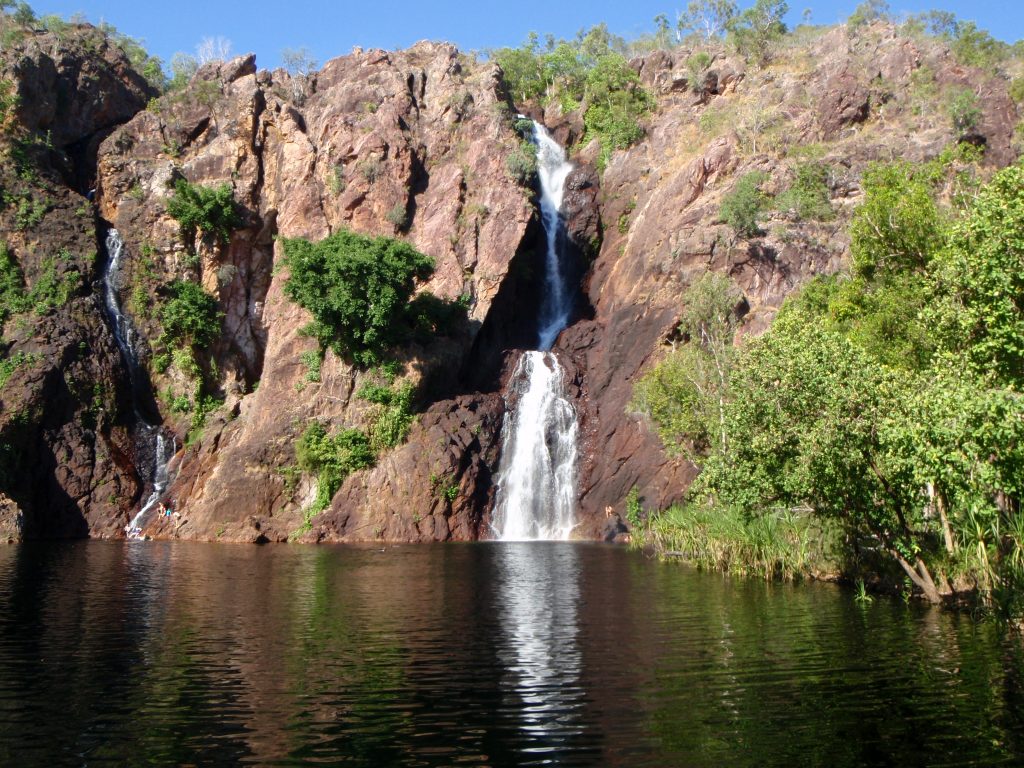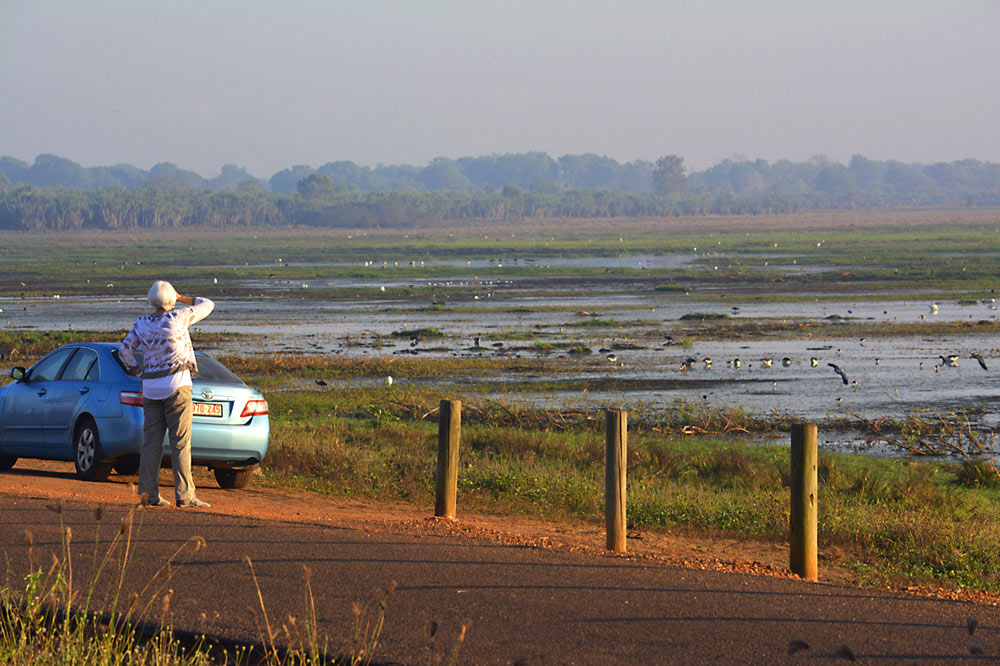 Fogg Dam
Shhh……. It is a secret and the locals would love to keep it that way!
Fogg Dam is a man made dam (created in 1956 for the Humpty Doo Rice Project) but has a natural eco system. It is located 70 kilometres from Darwin and the conservation park is located on the Adelaide River. Fogg Dam is amazing due to the diversity of habitat and wildlife all located together.  It has been described by a passionate local as a "madhouse of wildlife"!
The area attracts significant numbers of birds, reptiles, mammals and marsupials.  It is believed to have the greatest predator biomass known in the world. Biomass is the amount of living matter as in a unit area or volume of habitat.
Fogg Dam has 230 species of birds and an international reputation amongst birdwatchers and biologists.
Once darkness falls the dam metamorphoses into a different world dominated by snakes and rodents. Lots of Dusky Rats, hunted by water and olive pythons can be seen easily at night. In the wet season you will find saltwater crocodiles, imagine seeing their big red eyes shining at night!
There is nothing better than sunrise at Fogg Dam.  It starts about half an hour before sunrise, the chorus of birds begins, an unforgettable experience! There are tours which get you there early enough to witness it.
Kakadu
From Darwin to Kakadu (Jabiru) is 257 kilometres.  Allow 3 hours for the drive.  It is a big day tour from Darwin, however if that is all the time you can spare then it is well worth it, or you could take a guided tour and let someone else do the driving for you. Ideally a 2 or 3-night stay is the best way to see it.
The Wet Season or Green Season (I prefer this term) is from late November to March. If you are visiting Kakadu in the Green Season, if possible, take a scenic view over the park as the falls will be flowing and they are a magnificent sight.  I have been there in the dry season and it is also well worth taking a flight as you get the feel of how enormous the area is. It is a great way to see the escarpment.
A few facts about Kakadu;
Second largest national park in the world (after Yellowstone in the US)
One of the few places in the world that is world heritage listed for both it's natural and cultural values.
Has a third of Australia's bird species (around 280)
10,000 crocodiles call it home
Almost 20,000 square kilometres (almost half the size of Switzerland)
Kakadu's Rock Art- some as old as 20,000 years
Home to 2,000 different plant types
Within Kakadu National Park
Yellow Waters
A cruise on Yellow Waters is a must for any visitor. You will learn about the flora and fauna as well as animals that live in the wetlands.  The cruises run at different times of the day. For those lucky enough to be staying overnight you can also choose a sunset or sunrise cruise, both will reveal themselves and their secrets in the beautiful light. All the guides are accredited with Kakadu Knowledge and are often taught by indigenous people who have been handed down the stories by tribal elders.
Jim Jim Falls
Jim Jim Falls are located near the eastern boundary of the national park and 28 kilometres south of Jabiru. It is a plunge waterfall on the Jim Jim Creek that descends over the Arnhem Land Escarpment.
Twin Falls
Twin Falls are a further 10 kilometres on from Jim Jim Falls. The Twin Falls keep flowing longer the Jim Jim Falls do. Unfortunately, swimming is no longer permitted in Twin Falls Gorge so a boat trip is the way to experience them (only accessible in the Dry Season). This area is one of the most popular in Kakadu National Park.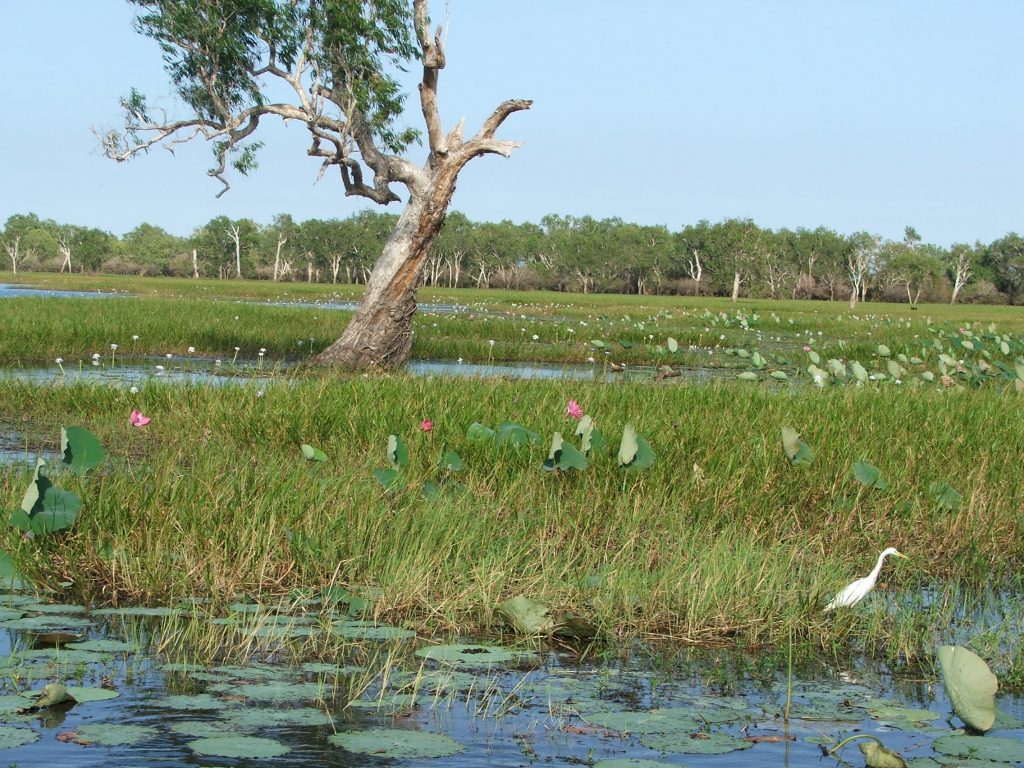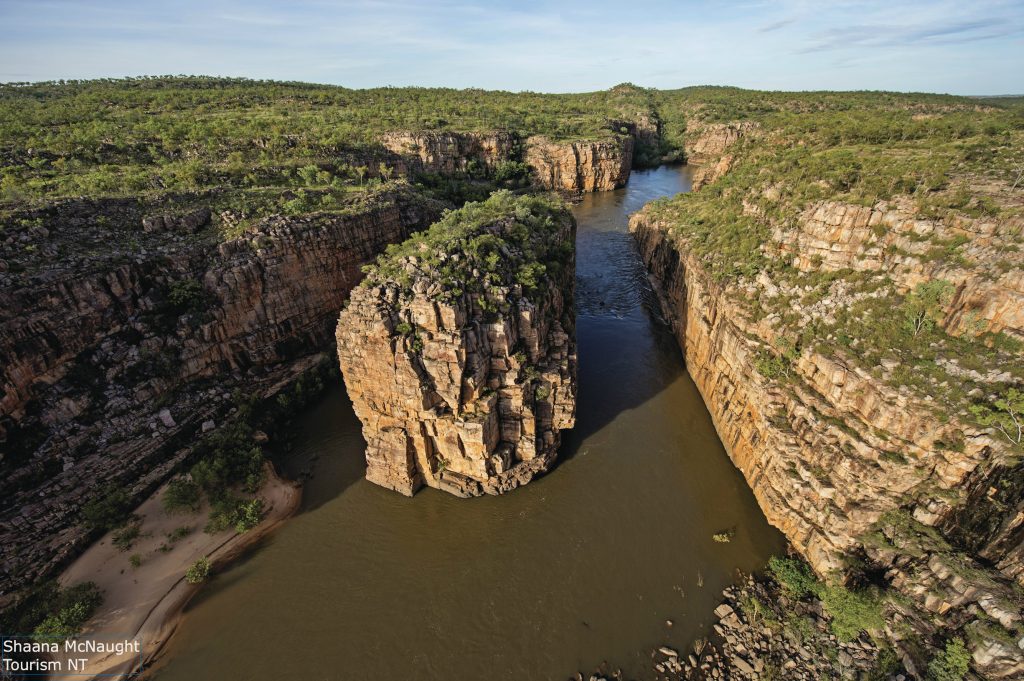 Katherine Gorge
Nitmiluk (Katherine Gorge) National Park,is located 30km from Katherine and is 2920 square kilometres in area. Katherine, the town, is a great base for those wanting to have more time in this area, or you could join an organised tour.
Katherine Gorge is a narrow gorge, formed over time by the Katherine River flowing through the sandstone plateau creating huge cliffs on either side. Thirteen gorges make up Katherine Gorge and in the Dry Season they are separated by rapids. Boats travel to the first gorge and then are run up onto land and the passengers walk around to the second gorge where another boat is waiting, this is repeated depending how far up you are going.
Leliyn (Edith Falls) is on the western side of the park around 60 kilometres from Katherine. Edith Falls is connected to Katherine Gorge via the 66-kilometre Jatbula walk. Swimming and hiking are the most popular things to do. Both upper and lower pools are excellent swimming spots.
Fresh water crocodiles are in most parts of the river and are harmless, however in the Green Season saltwater crocodiles regularly enter when the water levels are very high. They are later removed, so please obey any warning signs.
Tiwi Islands
Tiwi Islands are located 80 kilometres to the north of Darwin, so the best way to visit the Islands is as part or an organised group, although it is a big day travelling to and from the island from Darwin learning about the island from a locals perspective is an amazing experience.
The island group is made up of 2 islands, Melville and Bathurst, with the tours travelling only to Bathurst Island. The Tiwi people have occupied the islands since the last ice age.  Around 11,000 years ago the islands broke away from the mainland making their language and culture unique due to their isolation.
You can read more about the Tiwi Islands by clicking on the 'More About Darwin' tab above or click here.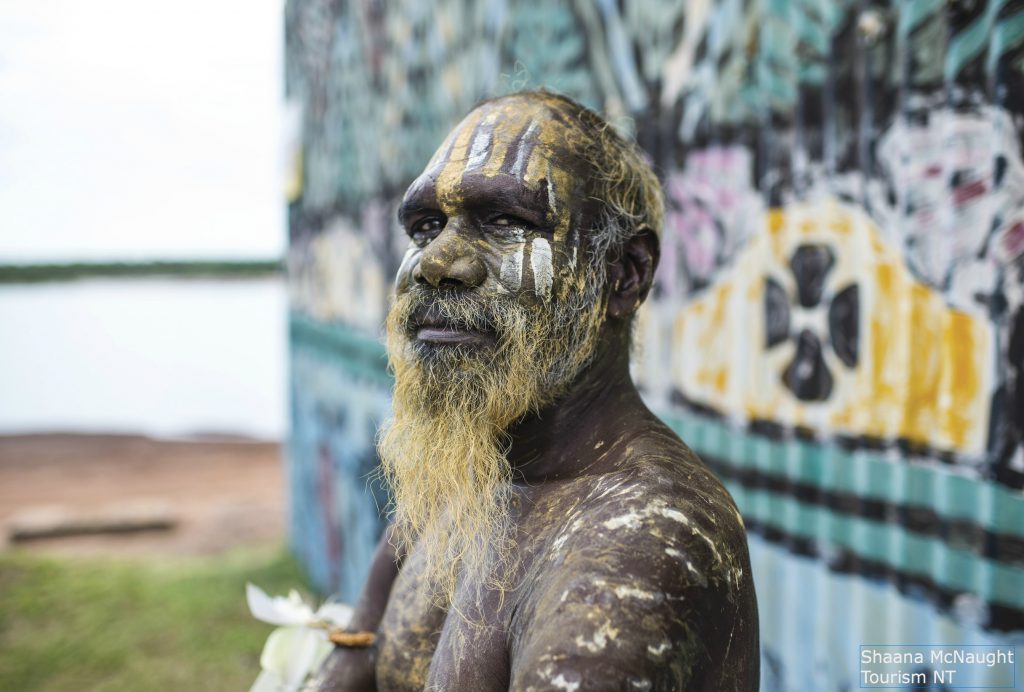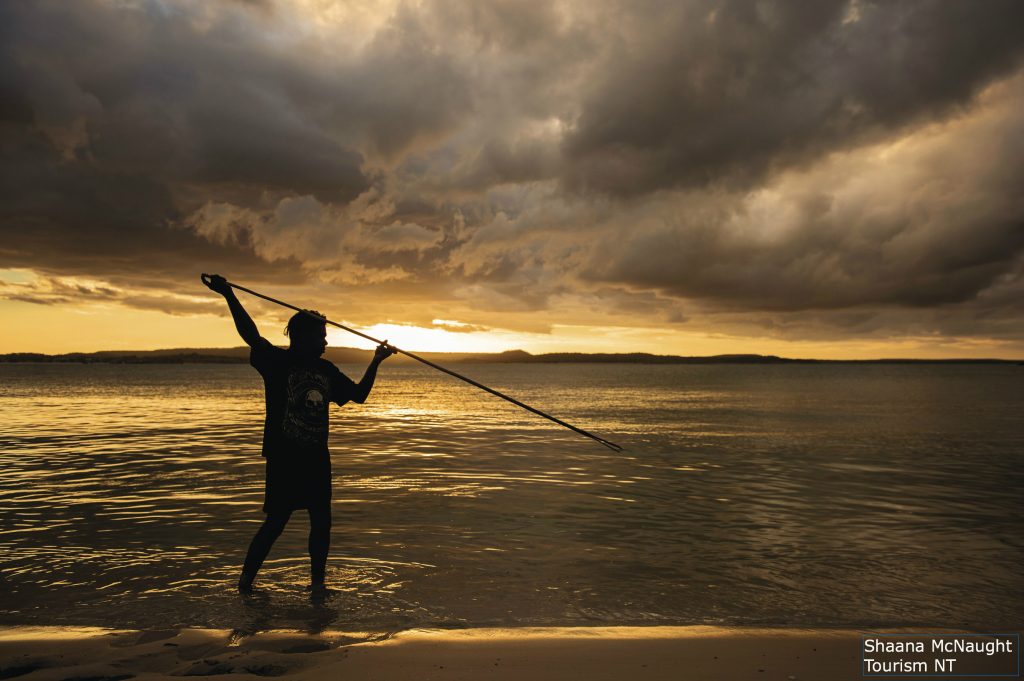 Arnhem Land
Arnhem Land is a vast wilderness area in the northeast corner of Australia's Northern Territory. The traditional landowners are the Yolngu people and permits are required to visit this area. If you are travelling as part of an organised tour the operator will look after the permit requirements for you.
If you are visiting Kakadu National Park, once you cross East Alligator River you are in Arnhem Land and you need permits.
Our Staff Darwin Tour Picks