Private Charter - tailor made tour
Select a tour date above to calculate pricing.
Prices are listed in Australian dollars and include GST.
Tour Details
Tour Operator:

Departure:

No Specific Times Daily


Departure points:

Darwin, Kakadu National Park, Katherine Gorge and Arnhem Land

Fitness level required:

Not specified

Destinations:

Darwin, Darwin Harbour, Adelaide River, Kakadu National Park, Katherine Gorge, Litchfield National Park, Arnhem Land, Mary River Wetlands, Ubirr, Jim Jim Falls and Berry Springs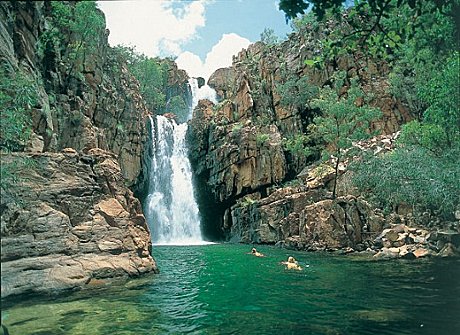 Venture North provide remote tailor-made 4WD expeditions into rarely visited locations across the Northern Territory.

Travel in luxury 4WD's from Darwin, through Kakadu , Arnhem Land, the Cobourg Peninsula, Litchfield or Katherine experiencing the best in Aboriginal culture, scenic locations and wildlife.

On a Venture North expedition we can take you to some of the most remote and pristine destinations available in Northern Australia. Travel through areas where past explorers once wandered and where Aboriginals have lived for thousands of years and experience what it is like to be in a true wilderness area unspoilt by the crowds.

Visit Venture North's remote and very comfortable Coastal Camp on the Cobourg Peninsula. Explore the picturesque National Park and travel by boat over the Northern Territories only Marine Park. Soak up the unspoilt wilderness and abundance of wildlife of this rarely seen location.

Escape the crowds and discover Arnhem Land where you can meet local Aboriginal people and see some of the oldest and most spectacular rock art in the world. The wild life in Northern Australia is as unique as the country itself with many species not found anywhere else in Australia or the world.

Venture North's can tailor make a tour to suit your needs whether wilderness trips, cultural safaris, photographic expeditions, wildlife adventures and fishing tours it's all possible.
Touring opportunities like no other!

Loading..