Australia ZOO Full Day Tour from Brisbane
VIEW DATES AND PRICES
Tour Details
Tour Operator:

Included in price:

Coach pick up and return, on board commentary, Australia Zoo entry fee

Available for purchase/hire:

Lunch and drinks are at the customer's expense

Duration:

9hrs

Departure:

7:55 AM Wed, Sat


Return:

Approximate Return time: 5:00 PM (Brisbane CBD) (Approximately)

Departure points:

Brisbane

Pickup/departure instructions:

Departure Brisbane: 7:55am TRADERS HOTEL (former Holiday Inn) After making the booking, please contact us to reconfirm exact pick up time.

What to bring:

On our day tours we recommend to bring only a small carry pack for personal items and food. Pack a raincoat or umbrella if there is a likelihood of rain. It is a requirement that comfortable walking shoes be worn.

Fitness level required:

Not specified

Child policies:

Child fares apply to children from 3 - 14 years inclusive unless otherwise specified. Infants under 3 years are free of charge, but not allocated a seat. Should all seats be occupied they must be carried on the lap of the parent or guardian. Children must be accompanied by an adult.

Destinations:

Sunshine Coast Hinterland, Sunshine Coast, Glasshouse Mountains and Beerwah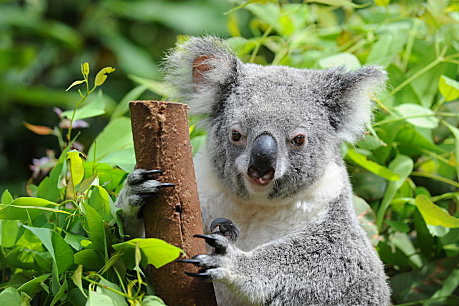 CRIKEY! World famous Australia Zoo is a must see for visitors from all over the globe! You will have over 6 hours to experience all the shows and attractions – a great day for the whole family to enjoy.

Get up and close to some of the most incredible creatures on the planet and experience all the wildlife action at our daily shows. See our cheeky otters, learn all about crocs, snakes and tigers, hand feed elephants, live the wild-life in the Crocoseum and so much more! This is an awesome day full of amazing animal adventures and unforgettable experiences!


Aug/Sep

Oct

Nov

Dec

Jan

Feb

Mar

Apr

May

Jun

Jul

Aug
99
-
-
-
99
-
-
99
-
-
-
99
-
-
Select a tour date above to calculate pricing.
Prices are listed in Australian dollars and include GST.
Loading..