Airlie Beach Lazy Daze Stayput - 3 Day/2 Night DOUBLE/TWIN
Select a tour date above to calculate pricing.
Prices are listed in Australian dollars and include GST.
Tour Details
Tour Operator:

Departure:

7:30 AM Daily


Departure points:

Airlie Beach

Pickup/departure instructions:

Departs daily. Complimentary transfers to/from Airlie Beach accommodation to Abel Point Marina are available. Please advise reservations of your accommodation prior to departure/arrival.

Fitness level required:

Not specified

Additional Information:

Prices are per person. Note: double/twin rate is per person based on 2 people sharing. If you are traveling solo, please book a dorm.
Prices are for shared bathroom.

Destinations:

Airlie Beach, Great Barrier Reef, Whitehaven Beach and Whitsundays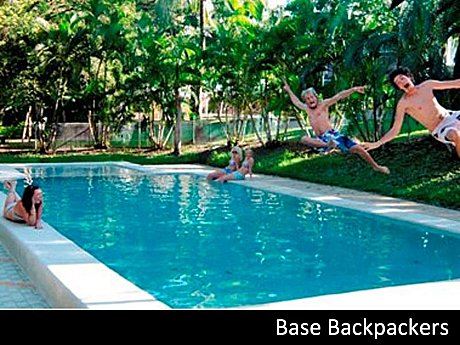 • Accommodation in Airlie Beach
• Great Barrier Reef Adventures OR
• Whitehaven Beach Camira Sailing Adventure (Please note that Camira is not available in February/March 2013)



Airlie Beach is a great place to base yourself if you're keen to explore the magnificent Whitsunday Islands.

Airlie Beach Lazy Daze Stayput also includes a spectacular activity. Choose between the best of the Whitsundays: a day at the Great Barrier Reef or a high-speed Camira Sailing trip to Whitehaven Beach.

Airlie Beach:

Positioned on a picturesque peninsula that reaches out into the Whitsunday waters, Airlie Beach town is an ideal base for exploring. There is a huge array of holiday enjoyment on the mainland, at the islands and in the surrounding Whitsunday waters. A lively little town, Airlie Beach punches above its weight for evening entertainment with numerous restaurants, cafes, bars and nightclubs within close proximity to each other.

The Lazy Daze Stayput backpacker accomodation is at Base Airlie Beach Resort or Nomads Airlie Beach.

Both Base and Nomads are quality budget accommodation with a great reputation and are situated in prime locations, close to all the action.

OPTION 1: Great Barrier Reef Adventures:

An exciting full day trip to the outer Great Barrier Reef! the underwater wonderland and be blown away by the colourful corals and abundance of marine life with unbelievable snorkelling, diving and semi-submersible rides.

OPTION 2: Whitehaven Beach Camira Sailing Adventure:

Experience the wonders of this full day excursion exploring magnificent Whitehaven Beach and the spectacular Whitsunday Islands National Park on board 'Camira' – a world first with her sleek lines, spacious deck areas and breathtaking performance.
This is a fully inclusive day cruise to Whitehaven Beach and you don't need to reach for your wallet!

(Your stayput includes either a Great Barrier Reef Adventure or a Whitehaven Beach Camira Sailing Adventure)

Loading..