DAY TOUR - CADBURY CHOCOLATE FACTORY, MT WELLINGTON SUMMIT & TASMANIAN DEVILS
Select a tour date above to calculate pricing.
Prices are listed in Australian dollars and include GST.
Tour Details
Tour Operator:

Included in price:

Cadbury Chocolate Factory & Bonorong entrance fee

Duration:

6 hours 45min

Departure:

9:00 AM Mon, Wed, Thu, Fri


Return:

3.45pm (Approximately)

Departure points:

Hobart

Pickup/departure instructions:

We pick up/drop off at your accommodation in hobart

What to bring:

Clothing for warm and cold conditions, its cold sometimes on Mt Wellington

Fitness level required:

Low

Child policies:

Children are welcome on our tours

Additional Information:

TOURS OPERATE ALL YEAR ROUND

Destinations:

Hobart, Derwent River and Mt Wellington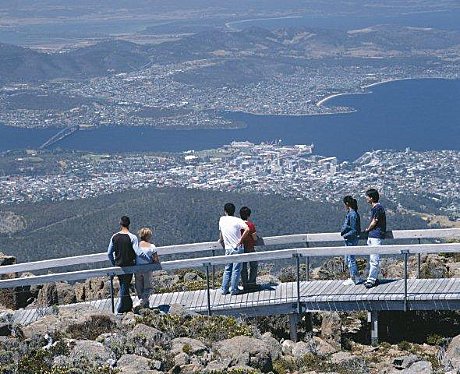 CADBURY CHOCOLATE FACTORY, MT WELLINGTON SUMMIT & TASMANIAN DEVILS

This is the ultimate Hobart sightseeing tour!.

In the morning we make the climb to the summit of Mt Wellington, towering 1270 metres above Hobart you will experience fantastic views of Hobart and Southern Tasmania, this is a great way to start the day!
Descending back down to Hobart we then make our way to the famous Cadbury Chocolate Factory, if you like chocolate this is the place for you!
Learn how chocolate is made through the Cadbury demonstration and try some of the finished product, you will also have plenty of time to purchase the discount chocolate at the factory shop.
Our final stop today is Tasmania's number 1 wildlife park, BONORONG.
Bonorong Wildlife Sanctuary offers a great opportunity to meet Tasmania's unique wildlife, take the guided 45 minute tour that introduces you to the famous TASMANAIN DEVILS! handfeed the kangaroos, pat the wombat and get up close and personal with the other famous Australian animals.
Loading..