Cape Tribulation World Heritage Daintree Rainforest depart Cairns and Cairns Beaches
VIEW DATES AND PRICES
Tour Details
Tour Operator:

Included in price:

Return transfers from your accommodation in Cairns and Port Douglas Wildlife river cruise. Lunch: 2 Course picnic BBQ. Includes fresh tropical fruits in season Snacks, iced water, and fruit juice onboard. Brollies, coats and repellants onboard.

Duration:

From Cairns departs 7.00am, returns 7.15pm From Palm Cove and the Northern beaches 7.35am, Returns 6.45pm From Port Douglas departs 8.30am returns at 5.45pm

Departure:

7:00 AM Mon, Wed, Fri
7:30 AM Mon, Wed, Fri
8:30 AM Mon, Wed, Fri


Departure points:

Cairns, Port Douglas and Cairns Beaches

Pickup/departure instructions:

Complimentary pick-up and return to your accommodation in port Douglas. Please specify accommodation in space provided on booking form. Please contact us prior to departure using the details provided on your booking confirmation. Departs Port Douglas at 8.45am and returns at 5.30pm. Departs Cairns at 7am and returns at 6.45pm. Departs Trinity Beach & Palm Cove at 7.30am and returns at 6pm.

What to bring:

Closed in light footwear recomended, sun hat, swimwear.

Fitness level required:

Low

Child policies:

Child fare 3 yrs to 14 yrs inclusive

Additional Information:

BTS Tours history;

Our earliest tours were organized during the turbulent period when the road to the Bloomfield River from Cape Tribulation was under construction, our very first departure was in November 1984, two weeks after the opening of the road that established a coastal link to Cooktown, later to become known as the Bloomfield Track.. Bloomfield Track Safaris [ now BTS ] was then established in 1985.
For 18 years we traveled the track three times a week on two day tour to Cooktown.
On June 15th 1987, At a ceremony held at the Mossman Gorge, Prime Minister Bob Hawke confirmed the world heritage listing of the wet tropical rainforests
from Cooktown to Cardwell. Our day tour focus then changed from the Bloomfield track to the Daintree rainforest and Cape Tribulation.
During this historic period BTS pioneered many aspects of a tour that gave our guests the opportunity to interact in the various habitats that collectively make up the Tropical Rainforest environment. Our Cape Tribulation tour continues to evolve today with innovative ideas from the same management team.




Destinations:

Cape Tribulation and Daintree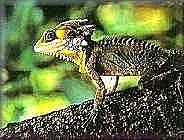 A pocket of ancient tropical rainforest locked in a biological time capsule on the driest continent on earth. Our skilled guides are experts on the unique flora and wildlife of the Daintree's wet tropic coastal lowlands and the mysteries of its evolution and survival over millions of years.

Join us for a well-organised day, planned from the knowledge we have gained over 12 years of operating guided tours into the Daintree Rainforest.

From Cairns to Port Douglas travel the scenic Capt Cook Highway following the Coral Sea coast to Port Douglas.
Cane fields surround Mossman, 'the sugar town' north of Port Douglas to the Daintree river.
Crossing the Daintree River by cable ferry we enter the rainforest.
Alexander Lookout, panoramic coastal views, rainforest and the mouth of the Daintree river.
Wildlife river cruise in the heart of the Daintree on the only boat permitted to operate on the sensitive Cooper Inlet, haunt of the saltwater crocodile
Walk in the rainforest with our expert guides on easy informative treks beneath the forest canopy. Includes Marrdja Boardwalk and a spectacular palm forest
Lunch: 2 Course picnic BBQ. Includes fresh tropical fruits in season
Cape Tribulation: Stroll on the rainforest fringed beach and to the lookout on the Cape for superb views over the Coral Sea.
Canoe the secluded waters of the Blue Lagoon. See exotic butterflies, turtles and colourful kingfishers. Optional at no extra cost
Swim in the crystal waters of a secluded natural rainforest waterhole.
We carry plenty of iced water on board and supply raincoats during wet weather.
Sep

Oct

Nov

Dec

Jan

Feb

Mar

Apr

May

Jun

Jul

Aug
-
-
-
-
-
-
-
-
-
-
-
-
-
-
Select a tour date above to calculate pricing.
Prices are listed in Australian dollars and include GST.
Loading..