Australian Currency
Information for International Travelers
A World Leading Currency
When you go to a foreign country it is important to recognise the different values of the currency. Australia was the first country to introduce polymer notes, and each denomination is distinctly different from each other in size, colour and the images depicted.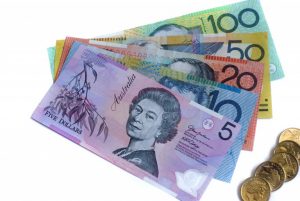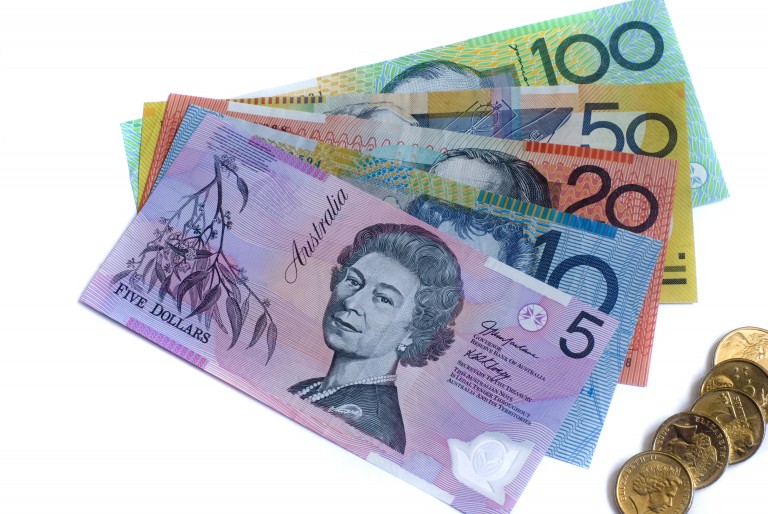 ATMs - Automatic Teller Machines
Also known as Automated teller Machines and in some countries as Automatic Banking Machines.
In Australia ATMs are very common, you will find them not only at banks but also at shopping centres, service stations (gas stations) and convenience stores. Foreign credit cards may not be accepted at all ATMs and it is prudent to check the applicable fees first.
Australian credit cards normally have only 4 digit PINs so it pays to check with your bank about compatibility of your card before arriving in Australia.
Credit Cards
Visa and Mastercard are the two most commonly accepted credit cards in Australia.
American Express and Diners Club are less commonly accepted although many restaurants do accept them.
JCB and Union Pay are the least accepted credit cards.
Money Exchanges
Money exchanges are available at all international airports and many domestic airports. They are also available in most major cities as well as popular tourist locations. In addition most major hotels offer currency exchanges for selected foreign currencies.
Exchanges rates are normally displayed as 'buy' and 'sell'. If you are converting to Australian Dollars (AUD) you will be selling your currency. The sell rate is always less than the buy rate.
Most exchanges do not charge a commission (fee) although there will always be a difference between the buy and sell rates.
A Very Brief History Lesson
When the first fleet arrived in Australia it was decided that no currency was required as the population consisted of only soldiers and convicts. Rum became one of the original forms of currency during the first 25 years despite all the issues of spillage and loss. Working in a bank might have been fun!
The first coins used in Australia, in 1813, were created by punching the centre out of a Spanish dollar to produce two coins the Holey Dollar and the dump, they were then stamped with their new values making them worthless elsewhere in the world.
1910, nine years after Federation, Australian silver coins were introduced, a year later Australian bronze pennies and half pennies and in 1913 the first Australian notes were issued. In 1966 decimal currency, dollars and cents replaced the pounds, shillings and pence.
Today, Australia is a world leader in bank notes and coins and pioneered the use of polymer bank notes in 1988, although it wasn't until 1996 that paper notes were fully replaced. Notes of different denominations vary in both size and colour. Each of the Australian dollar notes depict a famous Australian or notable person who has some important significance to Australia.
Handy Currency Converter
Please note this convertor is based on an average of buy and sell prices from various sources.
Your exchange rate will vary.
Currency Converter
Try our free currency converter:
GST - Goods and Services Tax
There is a 10% Goods and Services Tax applied to the majority of purchases made in Australia.
The Tourist Refund Scheme allows tourist to claim back the GST on purchases made within the last 60 days and over $300 on one invoice. The scheme mainly applies to goods and does not apply to accommodation, tours and car rental.
Bringing Money into or taking it out of Australia
If you are travelling with more than $10,000.00 AUD or foreign equivalent you must declare it.
"Rum was one of the original currencies of Australia"
The $5 Note
The present $5 note is the only current circulation note that doesn't have an actual person on both sides. One side features Her Majesty Queen Elizabeth II, while the other features a picture of the Parliament House in Canberra (Australia's capital city).
The portrait of Queen Elizabeth II – which is displayed along with a small branch of eucalyptus – was actually commissioned in 1984 by the Reserve Bank, but didn't appear on the first polymer $5 note until 1992.
Both the Old and New Parliament Houses are represented as architectural sketches (including an aerial view) on the back of the $5 note.
There is a new more secure and colourful $5 note released in September 2016.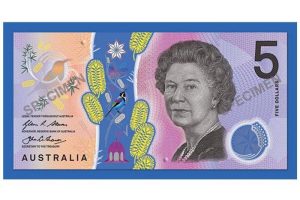 The $10 Note
The $10 note has the portraits of poets AB 'Banjo' Paterson and Dame Mary Gilmore. The unique feature of the $10 note is the microprint on all other notes is the value, on the 410 note it includes extracts from works by the two poets featured on the note.
Andrew Barton 'Banjo' Paterson (1864–1941) was an Australian-born poet, ballad writer, horseman and journalist, most famous for works such as Waltzing Matilda and The Man from Snowy River. This iconic Aussie was actually a solicitor in his younger days, not putting poetic pen to paper until he was in his 30s. His first book – The Man from Snowy River – sold out of its first edition within a week! Waltzing Matilda and The Man from Snowy River are both depicted in the banknote.
Dame Mary Gilmore (1865–1962) was also a poet, as well as an author, journalist and keen campaigner against inequality and deprivation. She campaigned against a huge range of injustices, such as the inability of women to vote, the treatment of Indigenous Australians and poor people and pushed for reforms to old age and disability pensions, child endowment and better treatment of returned servicemen. She published several works of poetry – some under pseudonyms – and an extract of her poem 'No Foe Shall Gather Our Harvest' appears on the $10 note.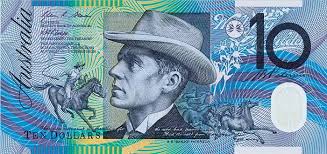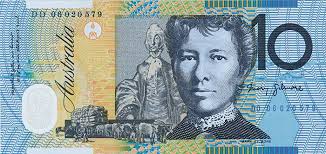 The $20 note
The $20 note features philanthropist Mary Reibey, and aerial medical service pioneer, the Reverend John Flynn.
Mary Reibey (1777–1855) actually arrived in Australia in 1792 as a convict, but this tenacious achiever then went on to become a successful shipping magnate and philanthropist. Reibey developed a reputation as a perceptive, successful businesswoman after taking over her husband's enterprises, following his death in 1811. With her success, she spread her fortune by funding charitable work and participating in church and education interests. Along with her portrait, the $20 note also contains images of the schooner Mercury and a building in George Street that she owned.
Reverend John Flynn (1880–1951) founded the first aerial medical service in the world. You may recognise the contemporary name of his legacy- the Royal Flying Doctor Service! After helping to establish the Presbyterian Church's Australian Inland Mission, Flynn could see a dire need for inland Australians to have access to medical services, so – after many setbacks – he achieved the feat of establishing the aerial medical service, as well as its associated radio communications. In 1928, the service's maiden voyage occurred with the DeHavilland 50 aircraft Victory, which is also pictured on the note.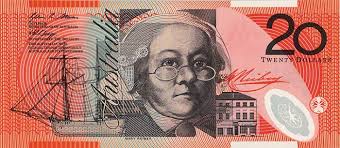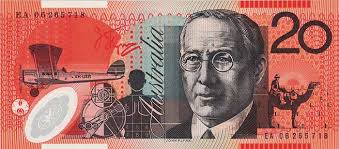 The $50 Note
The $50 note displays Indigenous inventor and writer, David Unaipon, and Australia's first female parliamentarian, Edith Cowan.
David Unaipon (1872–1967) was an inventor, writer and public speaker, hailed for his contributions to science. The Ngarrindjeri man only had a basic education; however, he was able to research and invent a number of groundbreaking innovations, including a much-improved sheep-shearing tool, which is also depicted on the note with him. Unaipon was also Australia's first published Indigenous writer, with works including newspaper and magazine articles, as well as a 1929 booklet publication, called Native Legends. He was also a strong supporter and campaigner for improvements to Indigenous living conditions.
Edith Cowan (1861–1932) was a social worker and feminist who went on to become Australia's first female politician. Cowan worked towards – and campaigned strongly for – reforms for women, children and migrants. Her contribution was crucial towards the founding of the Women's Service Guild and the Children's Protection Society. The later organisation helped establish the Children's Court, and Edith was one of the first women appointed to the bench. In 1921, Cowan was elected to the Legislative Assembly of Western Australia.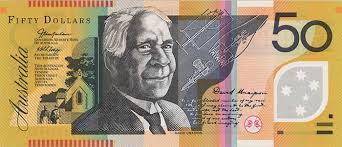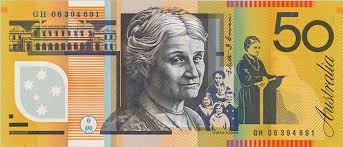 The $100 note
The $100 note features legendary soprano Dame Nellie Melba and General Sir John Monash – an eminent soldier, engineer and administrator.
Dame Nellie Melba (1861–1931) was known for her amazing soprano voice – which had an even quality over its three-octave range – and her charitable character. Her voice shot this Aussie to international fame after her 1887 Brussels debut in Verdi's Rigoletto, but her most famous role was that of Mimi in Puccini's La Bohème. Despite the gruelling schedule her stardom caused, Melba never forgot her roots and participated in a number of charitable causes in Australia. Her 1902 homecoming concert in Australia and New Zealand is depicted on the $100 note.
General Sir John Monash, (1865–1931) was one of the greatest military commanders in Australia, as well as an engineer and administrator. Monash served in Gallipoli and on the Western Front during WWI and his outstanding victory at Hamel inspired a succession of further victories, which eventually led to the breaking of the Hindenburg Line. During the 1920s, Monash continued to advise on military and engineering matters, was a representative for returned soldiers and held a number of important civilian positions, such as being the head of Victoria's State Electricity Commission. Monash played a huge role in the construction of Melbourne's Shrine of Remembrance, and mentored William McCormack a key engineer on the Great Ocean Road.