Sydney is beautiful, blessed with so much natural beauty. The harbour, one of the deepest natural harbours in the world, will hold you spellbound as you look at its beauty and the activity happening on and around it. The best way to appreciate the harbour is to be on it and feeling part of it.
Sydney's climate is so wonderful you will want to be outdoors discovering all she has to offer. The beauty of this city will surprise you at every turn. Perhaps it is a glimpse of the Sydney Harbour Bridge (affectionately call The Coat Hanger) or the tips of the sails of the Opera House, an old pub in The Rocks oozing with history, the Sydney Tower rising above it all, Luna Park laughing down at us and Bondi Beach just bugging you to jump in and have a surf.
The two main day tours from Sydney are to the Blue Mountains, renowned for its natural beauty or to the Hunter Valley, to taste their wonderful range of wines. If your passion is dolphins then a day trip to either Jervis Bay or Port Stephens to get up close and personal with them, will be for you. Sydney and her surrounds are also great places to view the humpback whales during their migration. The season is from May – August as they head north and from late August to December, will see them heading south back to Antarctica with their calves.
The vibrant food scene and the fabulous shopping are two other major drawcards for the city. The city is full of great shopping centres, arcades with boutiques and the choice of great restaurants is overwhelming. Like all cosmopolitan cities there are suburbs which are renowned for dining and shopping. Surrey Hills is one such area, Paddington, Bondi, Double Bay, Woollahra are are others and that is only on the south side of the bridge!
Return to Top
Sydney quick links and popular 'Things to See and Do'
Sydney has many other sides to her away from the harbour, hard to believe isn't it? A lot of her old suburbs have distinctive character and it is well worth wandering around some of them. Many wonderful old trees line the charming streets with cottages and terrace houses showing us how Sydney looked in her earlier days. I love walking around Surry Hills, Paddington and Woollahra then I head off to catch the ferry to Mossman and head to Balmoral. Before I know it my day has been well spent.
Sydney has many vantage points and the most amazing one is the top of Sydney Harbour Bridge. Yes, that's right you can take a tour and climb to the top so why don't you? There is another place to go for a great view (local knowledge). Go to Centre Point Tower and say you want to go to the bar for a drink, you don't have to pay for the entrance to the viewing station and you get an amazing 360 view of Sydney in the revolving bar (it takes approximately 55 minutes to go around). All you have to do is sit there and enjoy your drink while Sydney shows herself.
Surfing or swimming is a must when visiting Sydney so if you haven't tried surfing then make sure you book a lesson and before the lesson is over you will have surfed your first wave! Afterwards reward yourself with a meal or drink in one of Bondi's numerous restaurants and bars. If you are an animal lover, then you can take a tour to Taronga Zoo or one of the many wildlife parks. Taronga Zoo is only 12 minutes from Circular Quay and there are so many animals to see and things to do you will be there for ages.
A little something special for Home & Away fans, you must go on the tour and see where their daily life is lived. You will see where love has bloomed, hearts have broken and then been mended. Not to be missed if you are a diehard fan!
Return to Top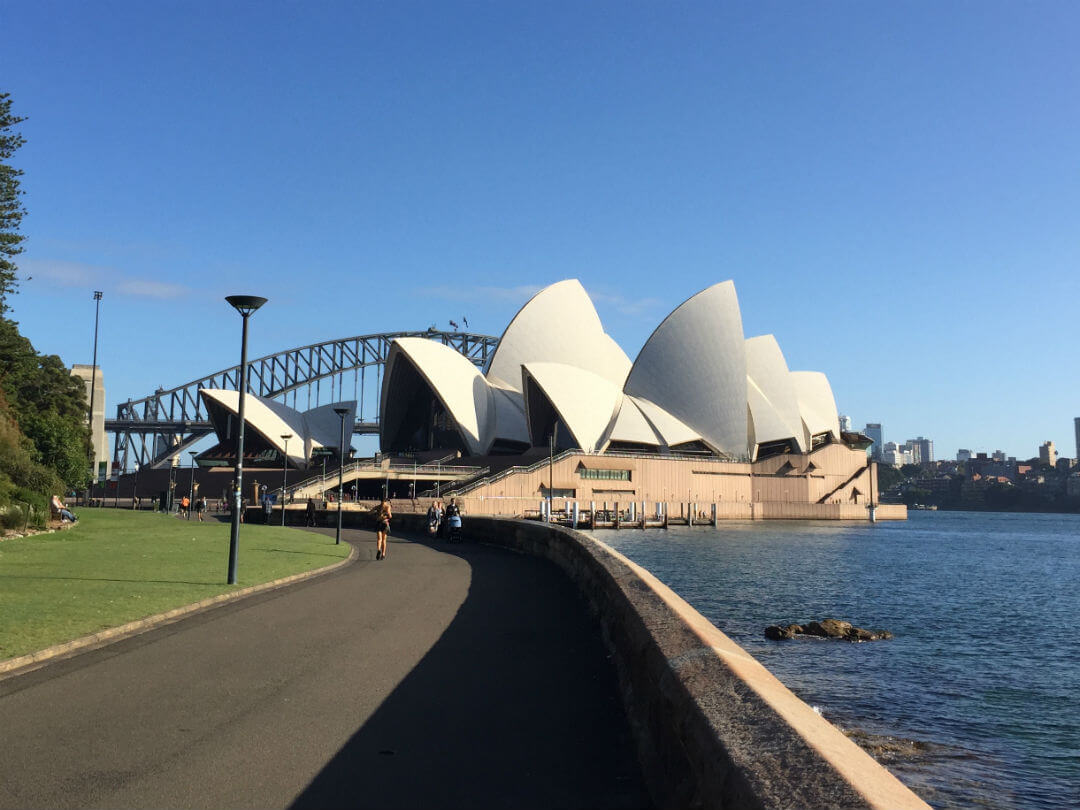 One of the greatest attractions Sydney has is her harbour. Described as one of the most beautiful natural harbours in the world. On a wonderful warm sunny day, it turns into a playground for all types of water vessels. The different colours of the sails create a vision that remains with you. Whether you are on the harbor or near the harbor there are so many attractions bidding for your time. Whatever type of harbor cruise you are after there will be one to suit you. Sailing, cruising, power boating, or the ferry, they are all available.
If you are down on Circular Quay you will find lots of restaurants and shops. If you head to the southern side of Circular Quay you will come to the Sydney Opera House and if you keep going you will find yourself in the wonderful Royal Botanical Gardens. Make sure you go as far as Mrs Macquarie's Chair as it is here you get the spectacular view of both the Opera House and the Harbour Bridge (image at the top of the page). If you venture to the northern side you will come across the Harbour Bridge and The Rocks (great history of Sydney in this area).
Return to Top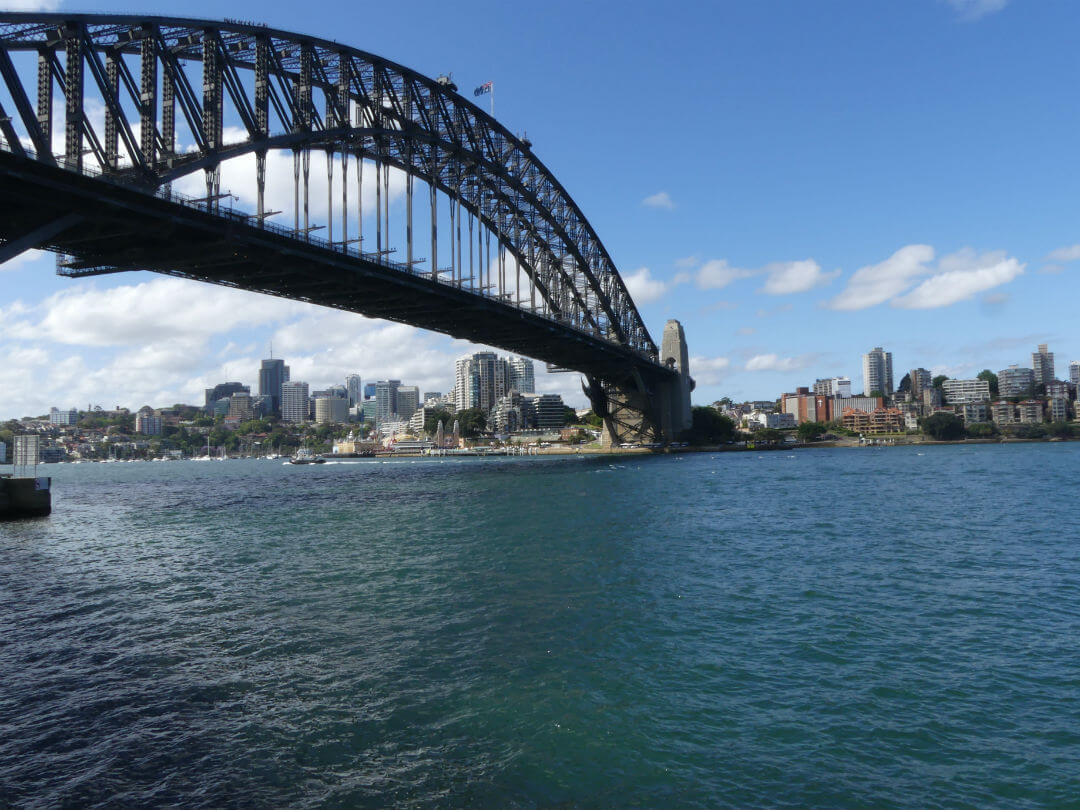 A trip to the Blue Mountains is not to be missed. A 90-minute drive from Sydney will find you in the Blue Mountains National Park. Whether you are a family, nature lover, bush walker or adventurer, you will find your path. Steep cliffs, Eucalyptus Forests, water falls, all help to create this dramatic scenery. Mixed in with this scenery is a selection of Australia's great Flora & Fauna. Scenic World has 4 amazing experiences, the Scenic Railway is the steepest railway incline in the the world, Scenic Cableway is the steepest & largest aerial cable car in the Southern Hemisphere and takes you on a trip of 545 metres with unsurpassed views, Scenic Walkway, 2.4 kilometres walkway, and Scenic Skyway has 360 degree views, 720 metres, and the adventurous may choose the glass floor cabin option!
For a more comprehensive guide to the Blue Mountains including tour reviews and videos see the 'Tours to go' Blue Mountains Travel Guide.
Return to Top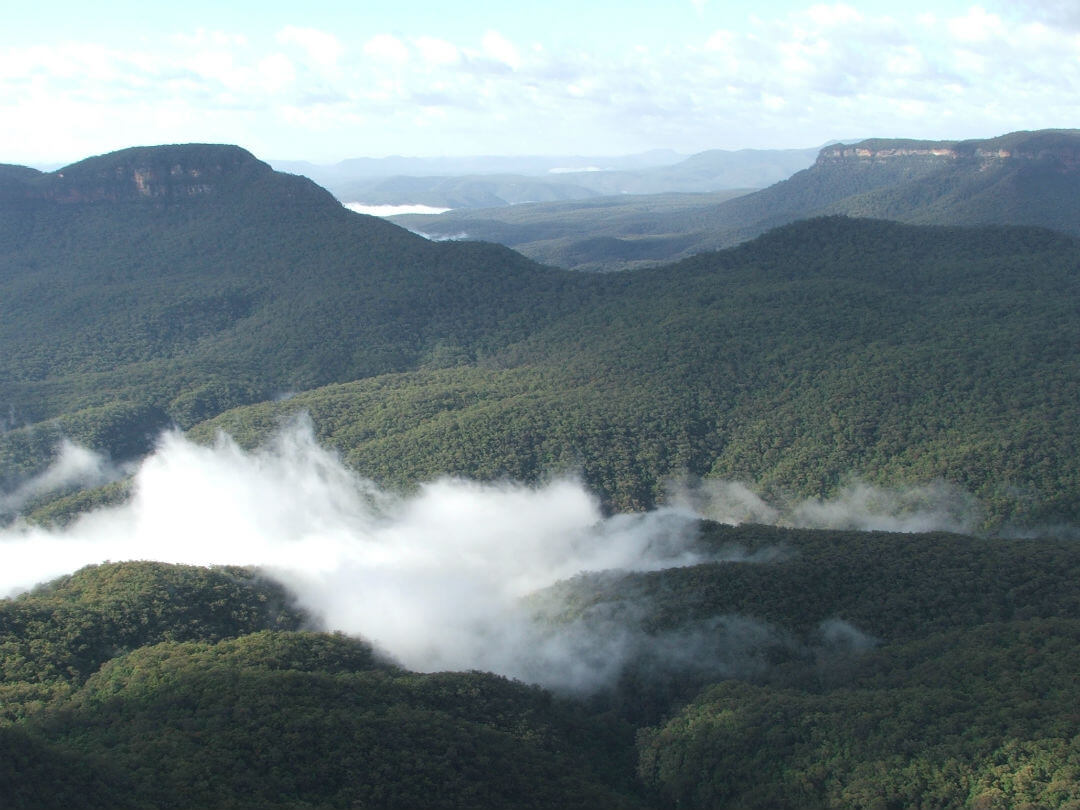 In the 1820's the first Australian vines were planted in the Hunter Valley region. The Hunter Valley is famous for producing a unique Semillon previously know as the Hunter Valley Riesling.
As well as the white wines the region is famous for, there is a growing number of softer reds now being produced. For the foodies the area produces cheeses and chocolates as well as having a number of specialist micro-breweries.
Although a stand alone destination, Hunter Valley is only 2 hours from Sydney so it can easily be included as part of your Sydney holiday, with lots of tour options from Sydney.
Return to Top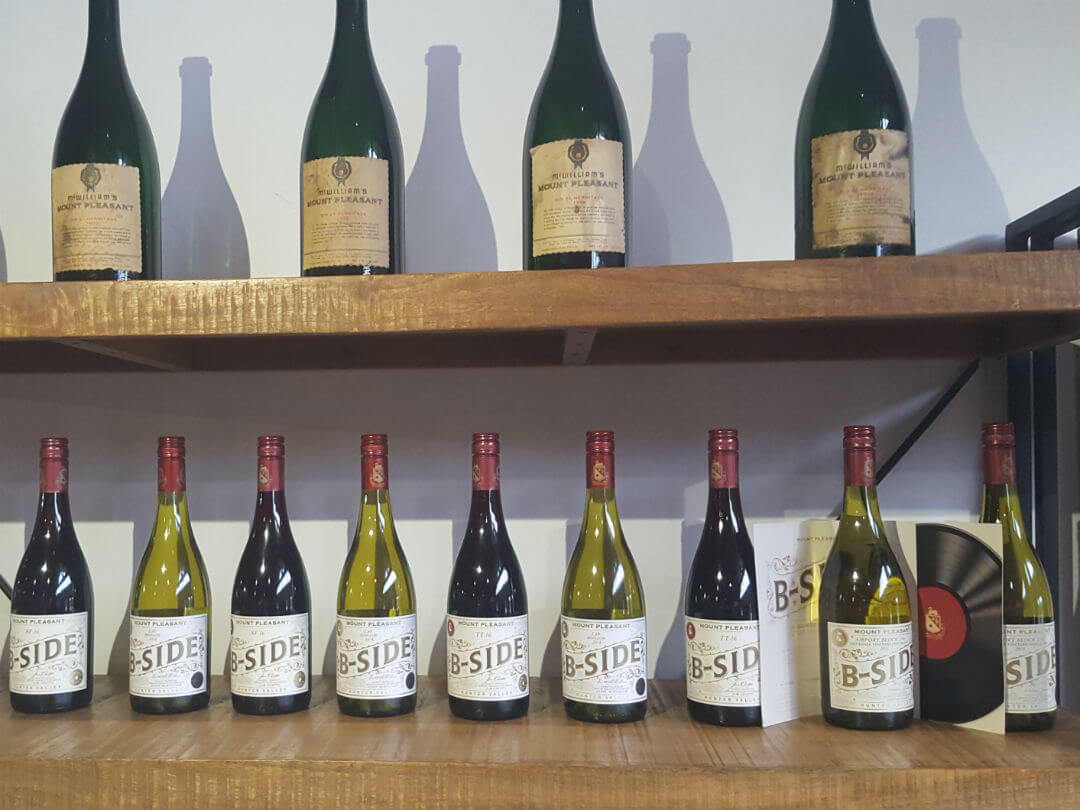 With over 100 beaches, varying in size from a few feet to several kilometres, there is a beach for every taste.
Sydney has lots of beach walks so it is just a matter of which area you want to explore.
One of the most popular walks is the Coogee Beach to Bondi , a beautiful 6 kilometre beach walk. This is where you can see Sculptures by the Sea which takes place late October each year.
By venturing a little further south you can swim in the famous figure 8 pools, tour details here.
If surfing is more your style then you can always take a learn to surf lesson at Bondi Beach
Return to Top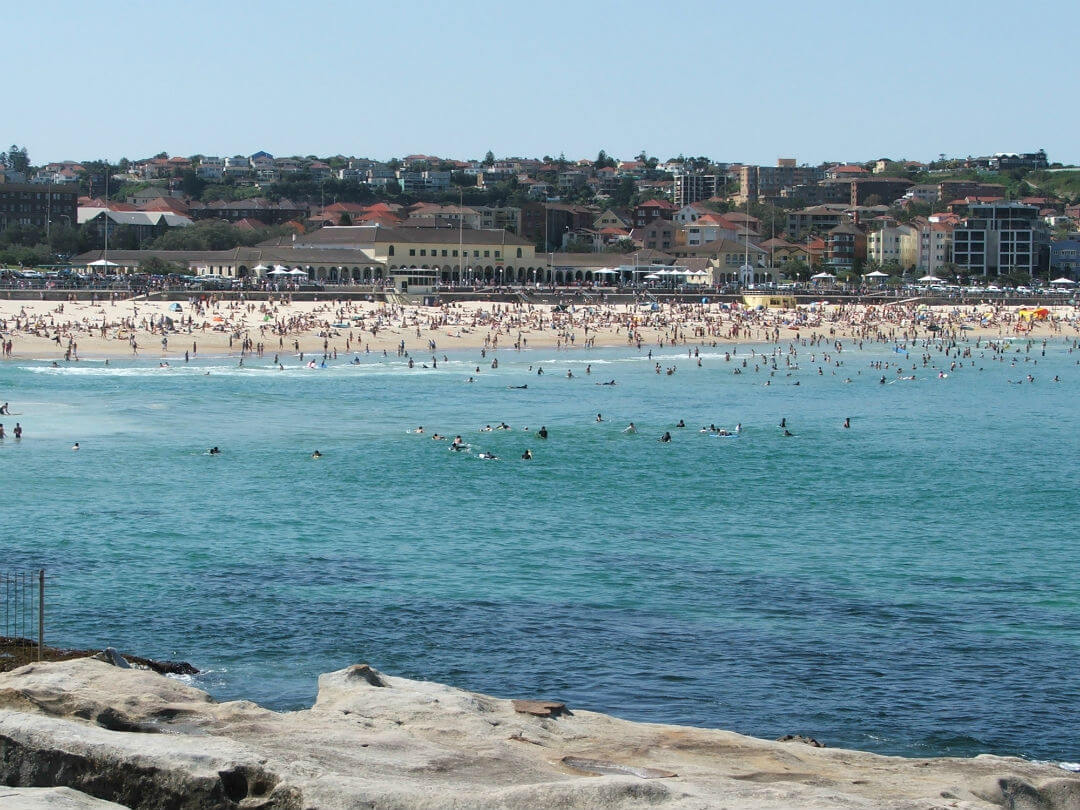 Welcome to the world's largest outdoor art gallery. This year there will be over 60 installations. Sydney comes alive in the evenings during Vivid and you can really feel the energy of the city. The majority of the installations are scattered around the harbour.
If visiting Vivid Sydney, you really need a minimum of 2 nights to see the installations and then you won't see them all. It does overload your senses. The lights come on as soon as the sun goes down. If possible, get down to the harbour before the light show begins and watch "nature's own" light show as the sun sets over the harbour and the Opera House. One of my favourite memories. If you thought the harbour couldn't be more impressive then you will be surprised. Even the vessels and ferries dress up for the occasion.
Click Here to Learn more about Vivid and see our tour options
Return to Top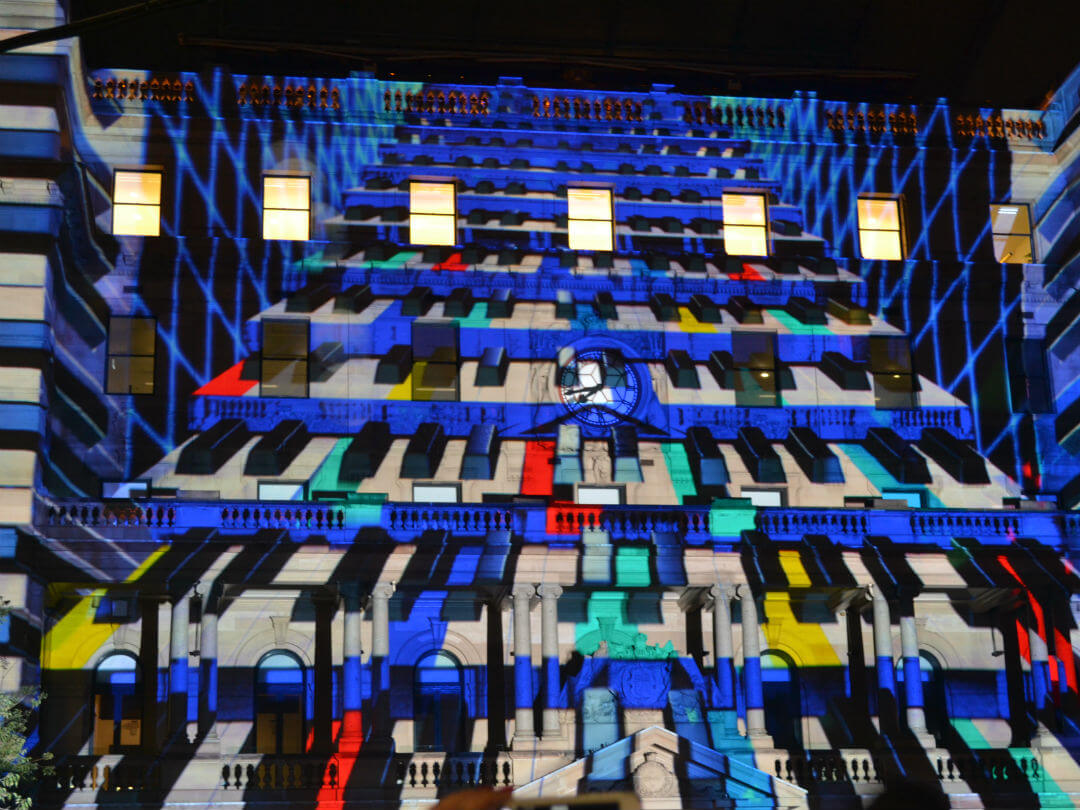 Sydney Things to Do and Itineraries