Top Things to Do in Brisbane
Brisbane is now a sophisticated city yet it still retains its casual lifestyle. It has fondly been called "Brisvegas", but now most people know it as "The River City". Across the river, from the CBD, lies Southbank Parklands, (the original site of Expo 88) where you will find the heart of the Brisbane's culture. Southbank has park lands, a lagoon where there is a large outdoor pool with lifeguards, shops, markets, restaurants, Wheel of Brisbane, Performing Arts Complex, State Library, Queensland Museum, ScienCentre where you can have fun with the interactive exhibitions and the Queensland Gallery of Modern Art. Trust me, you will need more than a day! What is great about this area is that they all are within walking distance of each other.
Just nearby to Southbank is West End, a multicultural suburb full of old shops and traditions, and it also has great ethnic restaurants. New Farm, back over on the north side of the river and next to the city, is a well known area for dining, shops, bars and everything you could possible want or desire. New Farm has a wonderful park down on the river called New Farm Park which the locals use as their back yard. It is also the home of The Powerhouse, a great industrial space that is now a theatre and exhibition space. There are great bars here overlooking the river.
Fortitude Valley, or just The Valley to the locals, is where Brisbane's famous nightlife and music scene takes place. It has a fantastic vibe and energy about it. Brisbane is a sprawling city and the best place to see the city is at the top of Mt Coot-tha, well worth the visit. Also located in this area are the City Botanical Gardens and the Planetarium. In the heart of the city you will also find the City Botanical Gardens, a great way of seeing them is to hire a bike.
Brisbane Public Transport
Brisbane Major Events
January
30th December to 6th January 2019 Brisbane International Tennis

As one of the main lead up events to the Australian Open this is a good chance for the players to acclimatise to the harsh Australian Summer. For more information Tennis Australia
February
22nd February to 24th March 2019 Brisbane Comedy Festival

Now in its tenth year the festival features over 70 local and international comedians performing at three different venues across the city. . For more information Brisbane Comedy Festival
August
9th August to 18th August 2019 Royal Queensland Show
For ten days the city and country come together for Queenland's largest show, attracting almost half a million visitors. Everything from cattle and cats to world class live entertainment. For more information Ekka
TBC August 2019 Bridge to Brisbane
With a 5 and 10 kilometre courses through the city ending at the show grounds. Take the run seriously, join it for fun or use it as a fundraising event.  For more information bridgetobrisbane
September
TBA September 2019 Brisbane Festival
During September Brisbane comes alive with an exciting program of music, dance, circus, opera and theatre. There are free public events such as river fire and a wide range of ticket events to suit everyone's taste. For more information Brisbane Festival
TBA September 2019 Riverfire
Riverfire is the final night of three weeks of the Brisbane Festival. Watch from South Bank as the buildings, bridges and the river is lit up with an amazing fireworks display and be treated to displays and fly overs from the Australian Defense Force. A free night not to miss. For more information Riverfire
December
27th December 2018  to 1st January 2019 Woodford Folk Festival

Featuring over 2000 performers and 400 events, with local and international performers, this is more than a folk festival. Escape from the day to day and immerse yourself with artists, community spirit and cultures from near and far. More information: Woodford
Return to Top
Brisbane Airport
Brisbane Tour Reviews and Blogs
Brisbane Top Things to Do
There is so much to do in Brisbane, cruise the Brisbane River, ride a theme park roller coaster or visit one of the Islands.
See our full list of  Top Things to Do in Brisbane
Just an hour away from Brisbane the Gold Coast awaits. From fabulous surfing beaches to the laid back hinterland the Gold Coast has something for everyone.
See our list of Top Things to do on the Gold Coast
North of Brisbane lies the Sunshine Coast, a relaxed nature lovers paradise. The beaches are less crowded and hinterlands offer a wide variety of walks and retreats.
See our list of Top Things to do on the Sunshine Coast
Return to Top
Moreton Island is another secret. It is the world's second largest sand island, and the largest is just a little further up the coast, Fraser Is! Moreton Island is everything a 4WD enthusiast would like, beaches and some very adventurous sand roads, no bitumen on the island at all. With a 4WD you will get to swim in Blue lagoon, see Queensland oldest lighthouse and loads more.
Tangalooma Resort is on Moreton Island where there are so many activities just waiting for you to choose. Just off the beach are the wrecks which have amazing fish life and the snorkelling is wonderful. You can hand feed the dolphins at Tangalooma, so make sure you include this on your trip. If you want a little fun and speed, then you need to head to the sand dunes for some sand tobogganing.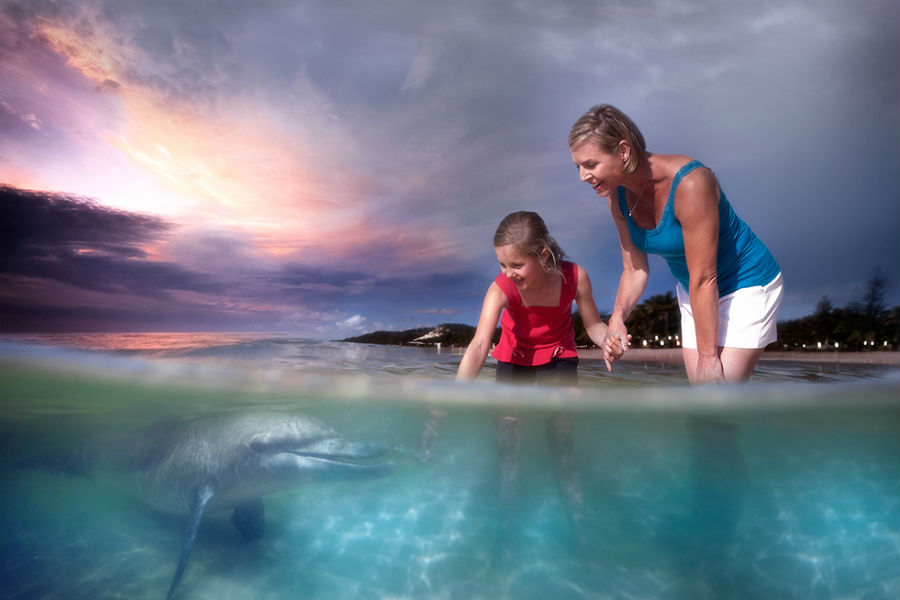 Stradbroke Island or using its affectionate name, Straddie, is a well kept secret right on the door step of Brisbane. You step back in time as soon as the barge docks. You will not find resorts, fancy restaurants or flash shops only places to buy your essentials. The natural beauty of the island is still intact for all to enjoy. It is the home to three species of dolphin and you often see them surfing the waves. Manta Rays and Green Sea Turtles also call Straddie home. During the Humpback Whale migration you can see the whales just off shore.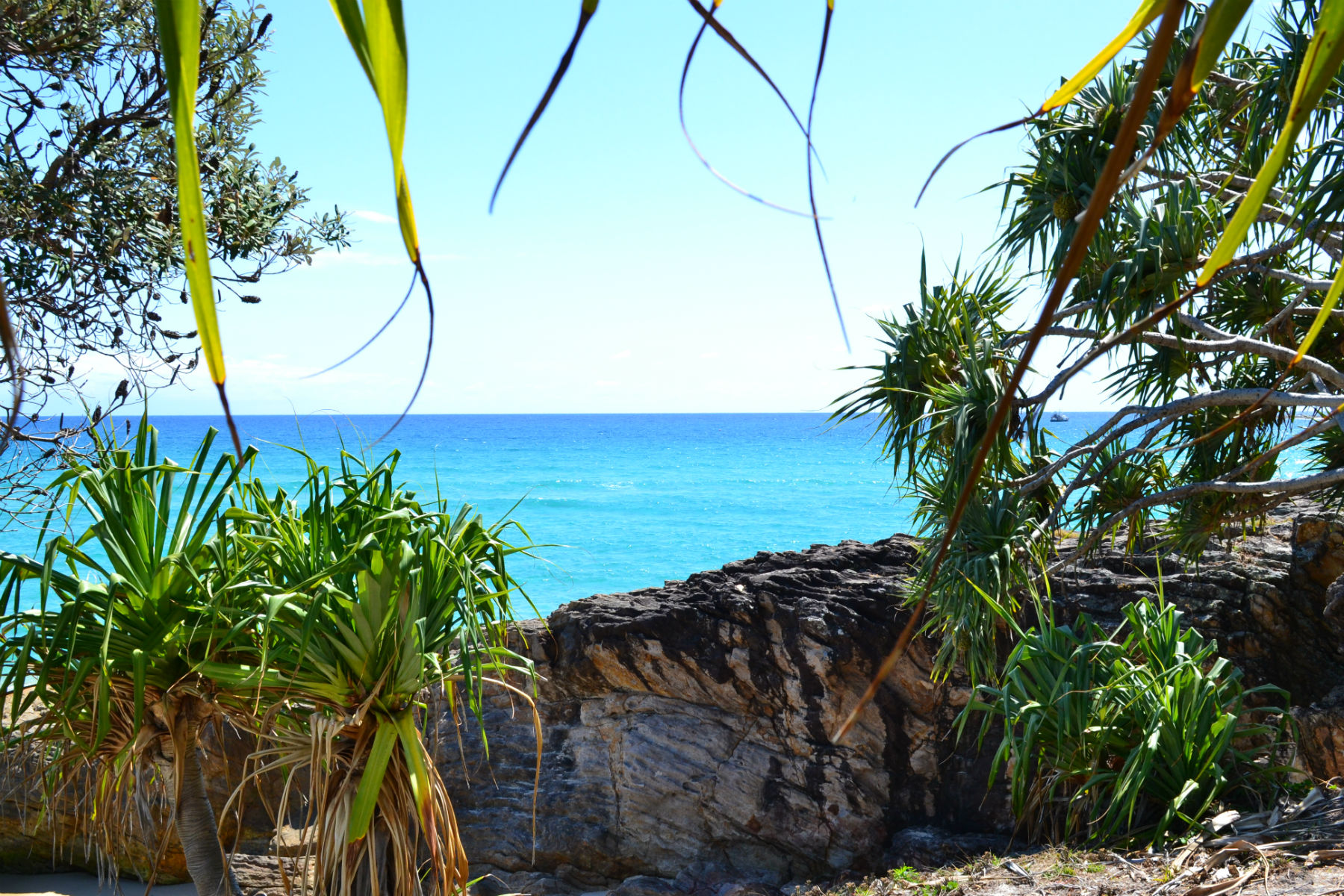 Fraser Island is the largest sand island in the world. It is also the only place in the world where a rainforest grows on sand. Is it any wonder it is World Heritage Listed. This is truly a unique island. A trip to Fraser is a must for true nature lovers. It has over 100 lakes on it, great beaches, loads of fauna, wetlands they call home and interesting flora. From Brisbane there are 2 day tours which take you to Fraser via the Coloured Sands and you will travel along 75 Mile Beach, an amazing experience in itself.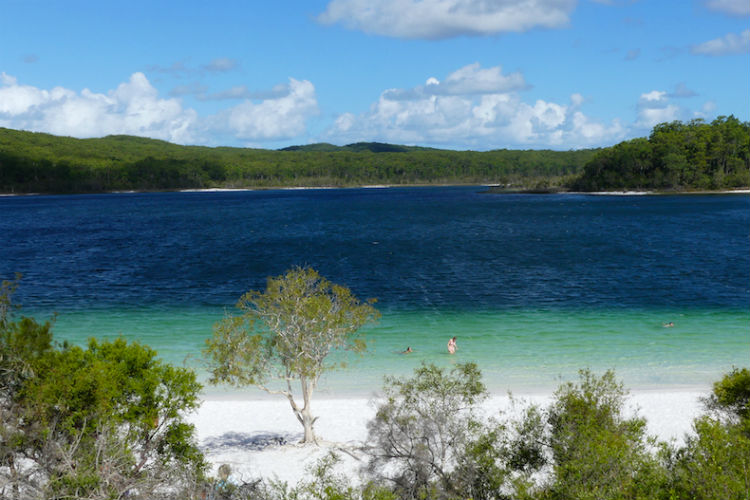 Our Favourite Island Tours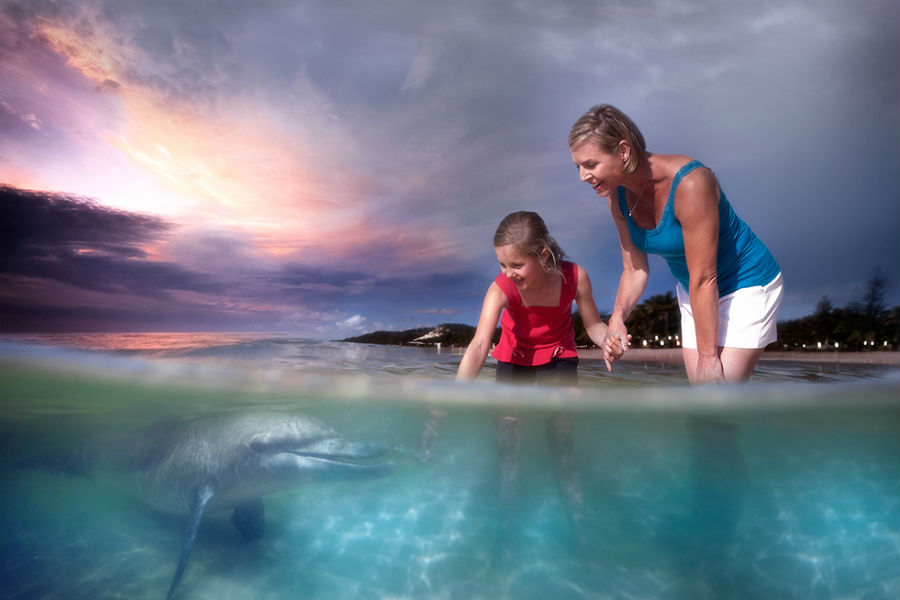 An amazing experience, be one of the few guest to participate in the dolphin feeding. Full day to explore the island and then as the sun sets you can feed the dolphins.
Exclusive dolphin feeding
Explore the wrecks
Resort Day pass
Lunch voucher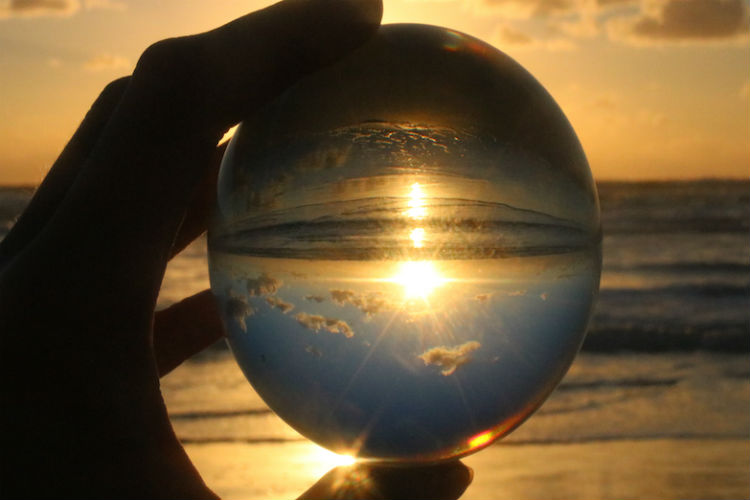 Three days on Fraser island give you a chance to explore all the island has to offer. If camping is not your style then accommodation upgrades are available.
3 Days 2 nights
Drive along 75 mile beach
Eli creek
Champagne Pools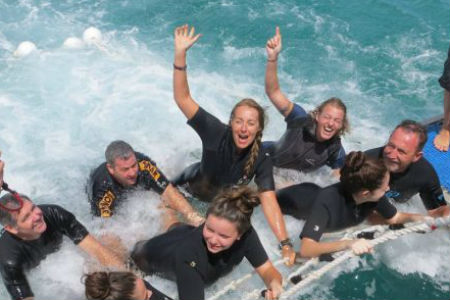 Spend a day cruising around Moreton island spotting wildlife. Snorkel around the wrecks and spend time on the beach then if conditions permit ride the boom net home.
Dolphin and turtle spotting
Snorkel the wrecks
Relax on the beach
Lunch included
Australia Zoo, home of the Crocodile Hunter needs no introduction, it is famous the world over. It is regarded as the best wildlife conservation facility in the world. The dedicated staff work around the clock. The zoo has mammals, birds and reptiles, over 80 different animal types call the zoo home. There are many shows, lectures, displays etc for you to see and do. It is a great day trip from Brisbane.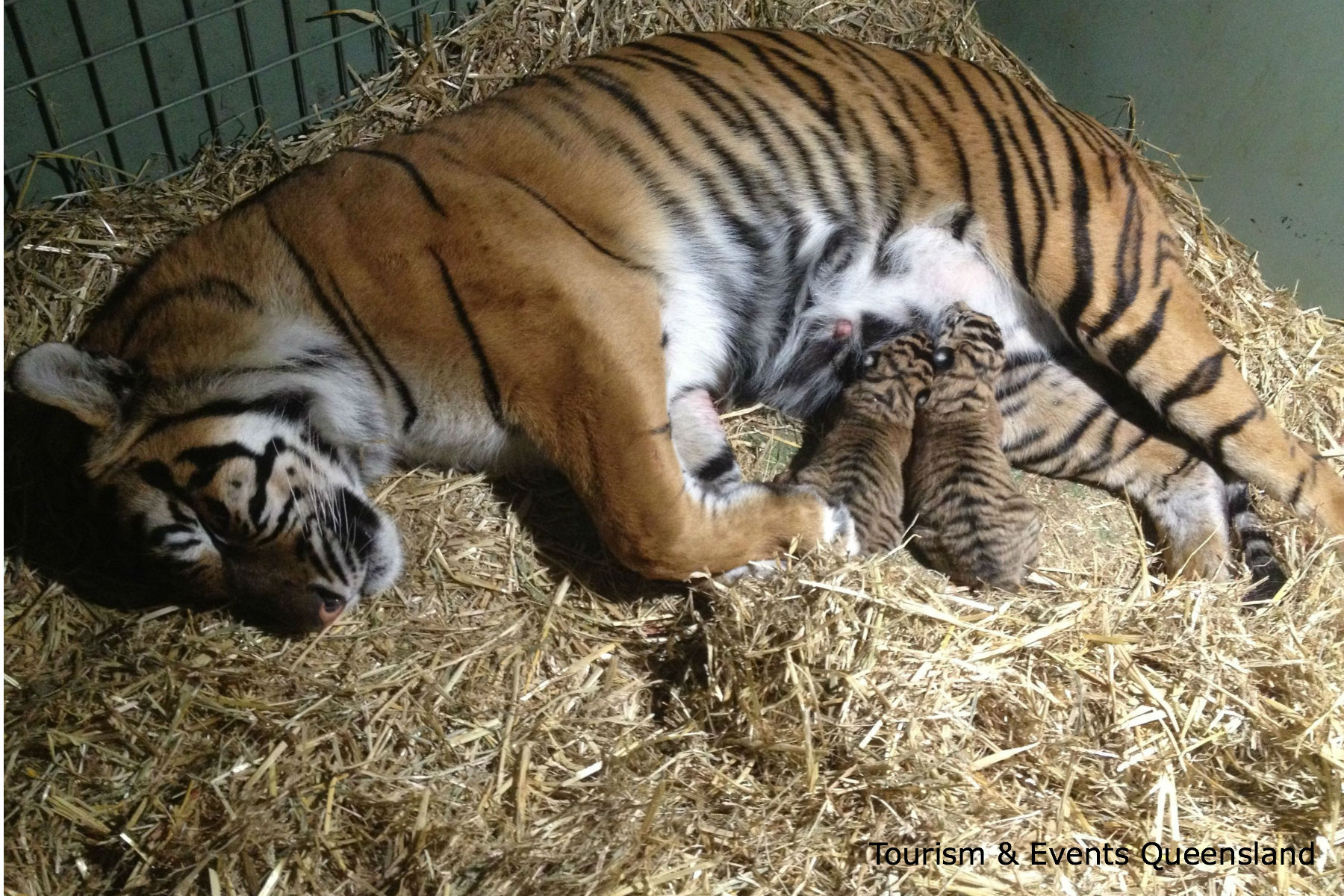 The glitz and glamour that is the Gold Coast is only part of the story. Less than an hour from Brisbane are some of the best surf beaches in the Australia. Learn to surf or improve your skills with a surf lesson.
If you prefer your adventure a little wilder then there are a selection of Theme Parks to indulge you.
If your taste for adventure is more subdued then there is the other side to the Gold Coast, hidden in the hinterland that surround the Gold Coast are some amazing natural experiences, Glow Worm caves, National Parks, tree top walks, the perfect way to unwind.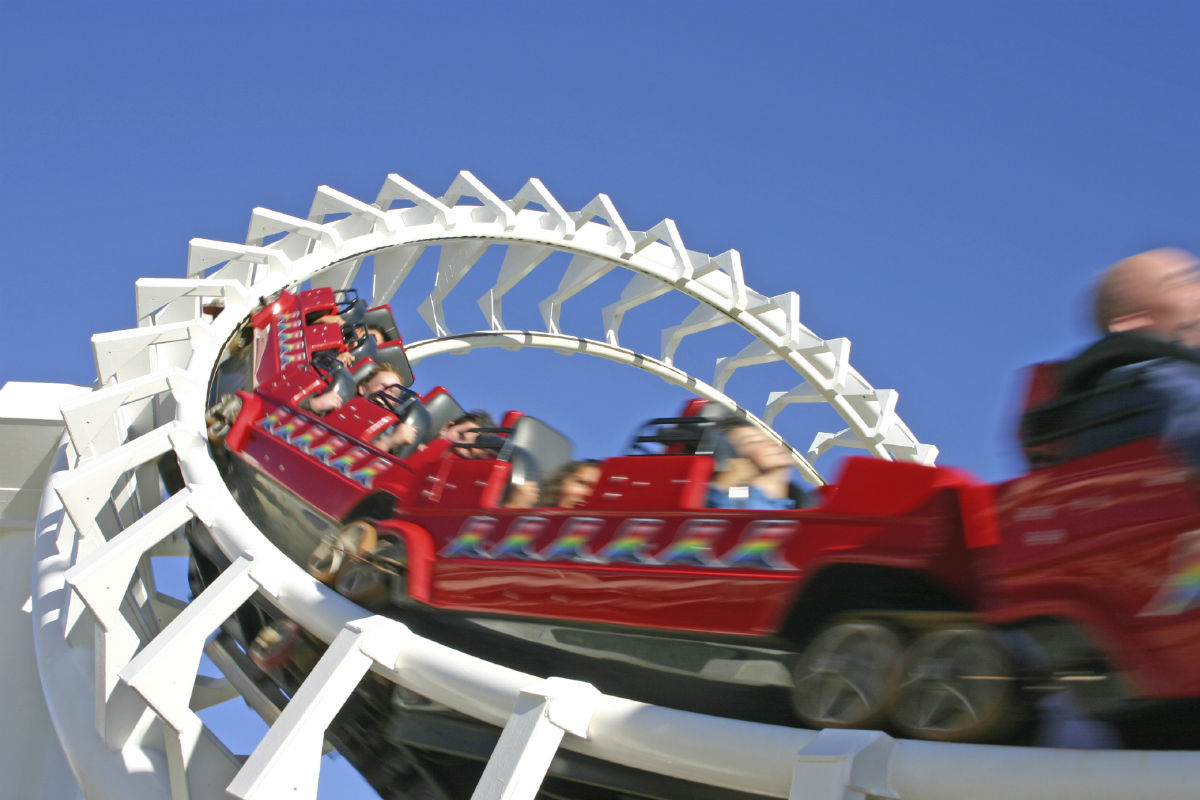 Cruise the Brisbane River
Why not cruise the Brisbane River and learn a little about this fabulous "River City", all cities look different from this perspective. If you like to see some of natures treasures, think koalas, then cruise up the river  to Lone Pine and you will be able to cuddle one of these cuties. Or if you want an iconing dining experience cruise to lunch at the Brekky creek Hotel. Stop off at South Bank for recreation or learning at the Cultural Centre.