Vivid - Everything you need to know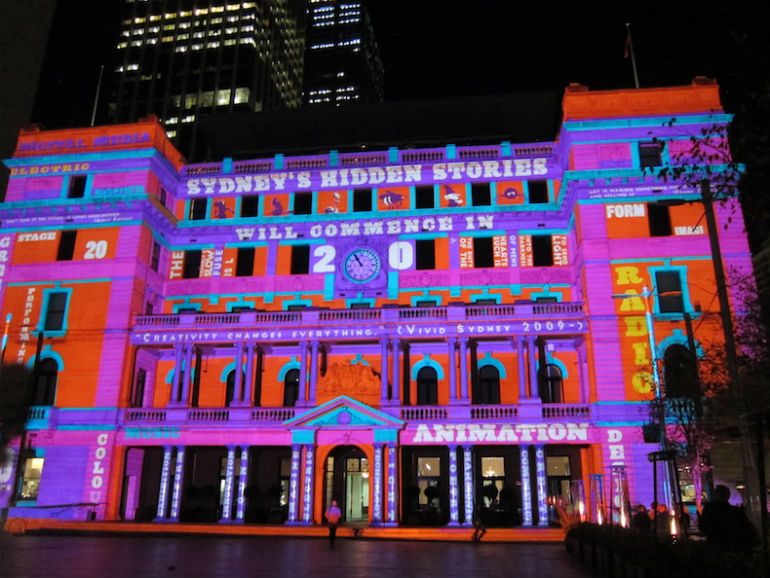 VIVID is the annual festival (where art & technology meet) of Light, Music and Ideas held in Sydney. It is the main festival of the year, and attracts over 2.25 million people every year. Many fly in from around Australia and overseas for the event which runs for around 3 weeks. It brings together the best creative minds in the world resulting in the best show you will see in the Southern Hemisphere, if not the world. See for yourself and visit Sydney.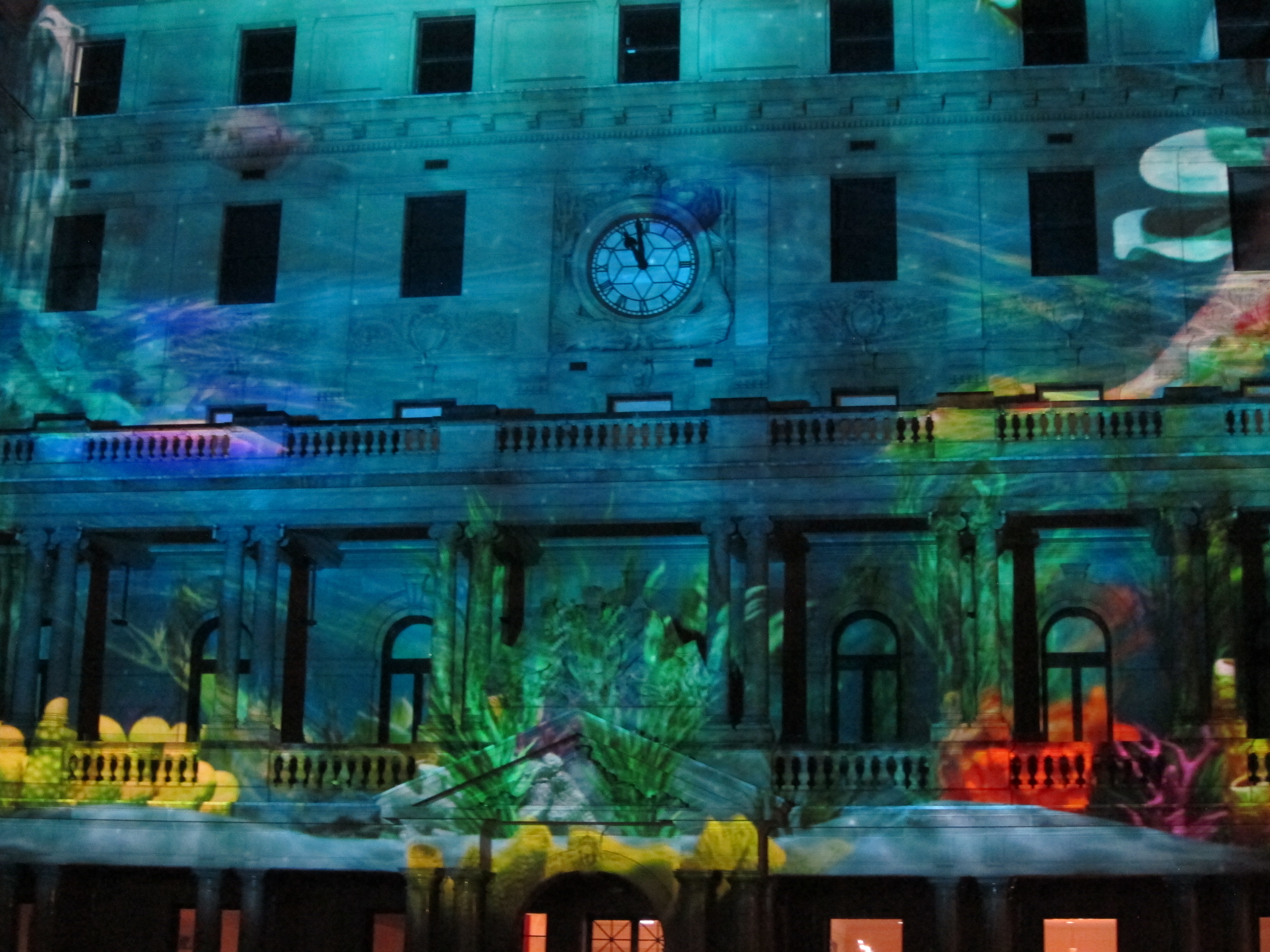 Vivid Light has 82 events with many of them at The Rocks & Circular Quay. This area of installations is one of the most spectacular with the magnificent Sydney Harbour & The Sydney Opera House as the backdrops, hard to beat! The ever popular "Vivid Light Walk" is back bigger and better! This year there are over 50 light works that make up an outdoor gallery, the largest in the Southern Hemisphere. Click here to see the map on where they all are.
VIVID Light Walk stretches from The Rocks to the Sydney Opera House continuing on into the Royal Botanical Garden, more than 3 kilometres long. It is not a brisk walk as you will be stopping all the time to look and participate in the light shows. It is such a lot of fun.
Other locations for the light show are  Luna Park, Darling Harbour, Barangaroo, CHatswood & Taronga Zoo.
Remember VIVID Lights is free (except Taronga Zoo) and the Music & Ideas Festival do charge. There are over 350 events to choose from.
The "Lighting of the Sails" this year is being created by Los Angeles based Andrew Thomas Huang.  "Australia Flora Ballet" the theme for VIVID 2019, is a tribute to Australia's native plants. The Opera House Sails are always a highlight of the festival. The lights come on at 6.00pm every night of the festival and don't get turned off until 11.00pm.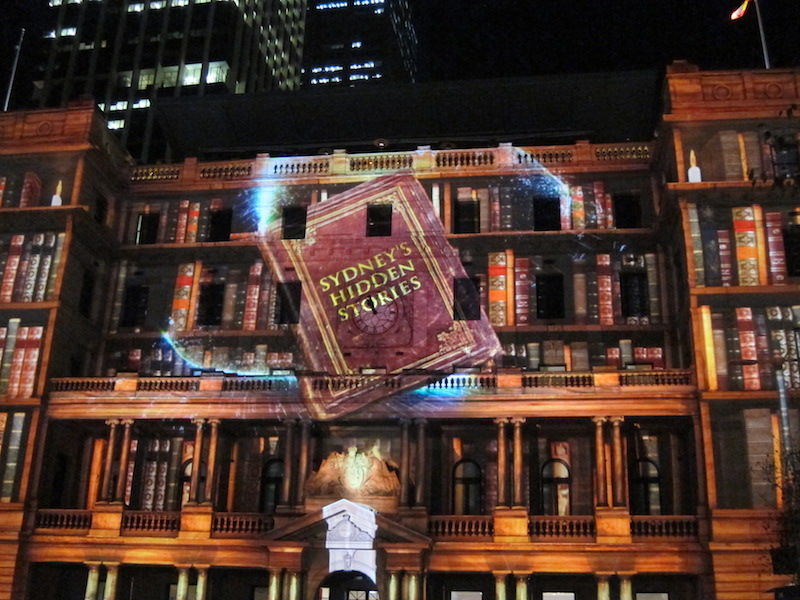 Vivid Ideas is always a great way to hear the latest on interesting topics, this year one of the big ones is " What will space exploration look like in 20 years ". If that doesn't interest you then perhaps the "future of sex" or "The darkest web" might! With 111 events you will have trouble choosing.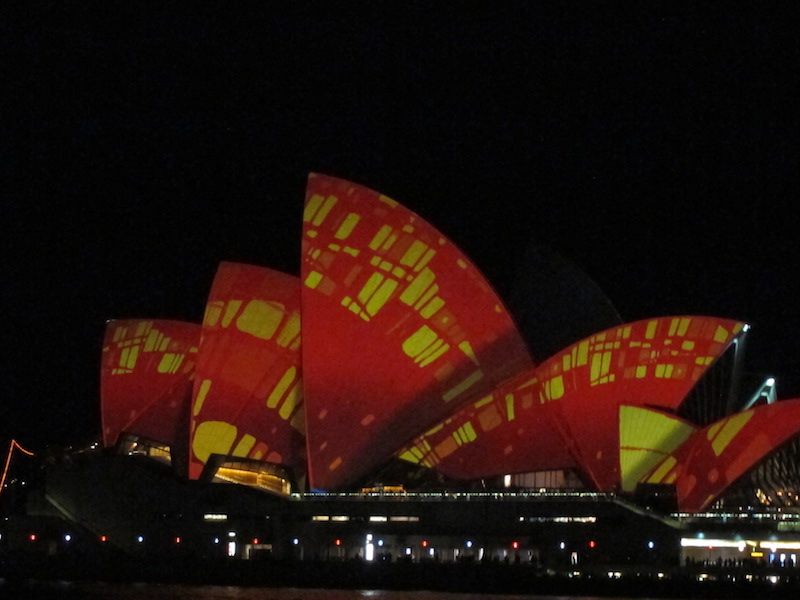 "Vivid Music" is such a wonderful part of Vivid. Giving you such variety, definitely something for everyone. Choosing what to see from 172 music events is hard! Vivid Music happens at numerous locations around Sydney so be sure to check out the list & locations of the local & international artists taking part.
Vivid Weather
Vivid is on from the late May till mid June. Here is what you can expect from the weather over that time.
May
Average Maximum Temperature 19.5 °C
Average Minimum Temperature 11.6°C
Average Rainfall 120mm
Average Number of Rainy Days 13
June
Average Maximum Temperature 17.0 °C
Average Minimum Temperature 9.3°C
Average Rainfall 132mm
Average Number of Rainy Days 12.5
Sydney Airport
Flying into Vivid (Sydney Airport)
If you are visiting Sydney from interstate or overseas here is a bit of information about getting to and from Sydney Airport
Sydney Airport
Kingsford Smith (SYD) is the main airport serving Sydney with separate Domestic and International terminals. It is just 8 klm from the city centre and holds the record for the longest running commercial airport in the world and Australia's busiest airport. (http://www.sydneyairport.com.au/)
Train
The Airport Link runs has stations at both the Domestic and International terminal and connects to Central Station, Circular Key, Town Hall as well as four other stations, with regular departures seven days a week. (http://www.airportlink.com.au/trip-information/time-tables/). The trip takes approximately 15 minutes.
The domestic train station is between Terminals 2 and 3 and is accessed from the arrivals area.
The International terminal is also accessed from the arrivals area and is located at the northern end of the international terminal.
The train can also be used as a transfer service between the International and Domestic terminals.
An Opal card is the only way to access public transport in Sydney and can be purchased from the ticket windows at both the international and domestic stations. (https://www.opal.com.au/)
Public Buses
Bus route 400 services both the Domestic (T3) and International terminals with regular busses to Bondi Junction and Burwood. (http://www.sydneybuses.info/)
An Opal card is the only way to access public transport in Sydney. (https://www.opal.com.au/)
T Bus
The T Bus is a regular transfer service between the domestic and international terminals and cost approx. $5.50. Look for the T Bus signs and purchase your ticket from the ticket machine near the T Bus stop.
Taxi
This is a convenient way to get to and from the airport directly connecting with your destination. Under cover taxi ranks are located at each terminal with kerbside supervisors assisting in busy periods. Pre-booked taxis are advised if you have special needs and there is a special pre-booked taxi area at each terminal. (http://www.sydneyairport.com.au/go/by-taxi.aspx)
Taxis are not permitted to pick up from outside these areas.
Limousine
As an alternate to a taxi a pre-booked limousine service which must be arranged in advance with a pre-determined meeting point. For international arrivals there is a Limousine reservation counter in the arrivals area.
Car Rental
Six car rental companies have outlets located at Sydney Airport, Avis, Budget, Europcar, Hertz, Thrifty and Redspot. (https://www.vroomvroomvroom.com.au/) There are rental car counters in the arrivals area of both terminals.
Parking
There are parking stations located adjacent to each terminal. For longer term domestic terminal parking there is a dedicated parking station. All these options are within walking distance of the terminals.
For domestic terminal long term parking from a minimum of one day use the Blue Emu parking station and catch the regular domestic terminal bus.
Valet parking options are available at each terminal
(https://www.sydneyairport.com.au/go/car-parking.aspx)
Bicycle
There are bicycle racks located throughout the airport and a publicly accessible shower at the International terminal.
Getting to Vivid
Vivid is a popular event across a variety of Sydney venues, why not leave the car at home and use public transport?
Known for its beautiful harbour the water is just one of the easiest ways to get around Sydney, you can also take the train, the bus or the light rail. The Transport authority has a fantastic website to help you plan your journey (TransportNSW).
Opal Card
The only paper tickets on sale from 1st January 2016 are single trip tickets for Ferries, Buses, Trains and the Light rail with return paper tickets not available for Buses.
You can buy and top up your Opal card throughout Sydney (http://www.retailers.opal.com.au/), and you must tap on and tap off using the Opal card reader, except for the Manly ferry as it only has one stop. With an Opal card there is a Daily, Weekly and Sunday cap, excluding Sydney airport, so it makes a cost effective way to get around the city. (https://www.opal.com.au/)
Ferry
If it is on the harbour then you can most likely catch a Ferry there. (Sydney Ferries Network). Circular Quay is the main Ferry terminal with ferries normally running from 6am to 1 am servicing Darling Harbour, Manly, Mosman Bay, Neutral Bay, Parramatta Taronga Zoo and Watson's Bay. (Ferry)
Trains
Most areas of Sydney are serviced by train, with connections to popular destinations including the Blue Mountains and Hunter Valley. (Train Network).
As with any large city trains can be congested in peak hours.
Bus
With frequent stops, connections with train and ferry services buses are an ideal way to get around Sydney. Buses are the only public transport option direct to Bondi Beach (Bus Operator Maps)
Light rail
The light rail network runs from Central station in the CBD through Wentworth Park, Rozelle Bay to Dulwich Hill (Light Rail Network). The light rail operates from 6am to 11 pm or midnight on Fridays with 24 hour services from central to Star casino. (Light Rail)
Taxi
Taxis are a convenient method for point to point travel in Sydney. Throughout Australia dialling 131008 will put you in touch with the nearest Taxi service. Taxis can also be pre-booked. Expect a few delays for taxis during Vivid
Apps                    
There is a range of apps for accessing Sydney public transport. There is Opal Travel (great for planning your trip and fare estimation), Real-Time transport apps, Accessibility apps to make sure everyone can confidently access public transport and driving apps cover Real-Time road conditions and general traffic apps (Drive).