Top Things to Do in the Whitsundays
The Whitsundays, where beauty and adventure go hand in hand. Seventy- four islands surrounded by calm waters in many shades of blue, stunning white beaches and secluded bays with rainforests as their backdrop. The colours of the fish and coral will have your senses in "overdrive". The sunrises and sunsets are magical and the stars, the brightest you have ever seen.
The must see locations are Whitehaven Beach, Hill Inlet, Heart Reef and everything in between. On the northern end of Whitehaven Beach(situated on Whitsunday Island) is Hill Inlet, a stunning cove, where the tides move the sand and water to create the most surreal palette of beautiful colours. The best place to see this view of a lifetime is from Hill Inlet Lookout, accessed from Tongue Bay.
Another way to see and do it all, stay at Airlie Beach and take a fabulous Airlie Beach Reef Trip, there are plenty to choose from. They pass by many of the islands and resorts such as Hamilton Island, South Molle and Daydream and there are others!
Sailing in the Whitsundays
The Whitsundays, Australia's sailing paradise, was created by nature so we could have a "sailing playground".  So many bays, coves, inlets, beaches, islands and not enough time!
If you want a sailing holiday in the Whitsundays, there are different options but why not let someone else do all the work? All you need to do is swim, eat, admire the beautiful scenery and indulge in a cocktail at sundown. Sound like you?
The crew know where the best lunch spots, sheltered bays, evening anchorage, and even the best swimming spots are! After all it is their back yard! Perhaps you might like to learn the basics of sailing, the crew will let you help.
Bareboat charters are also available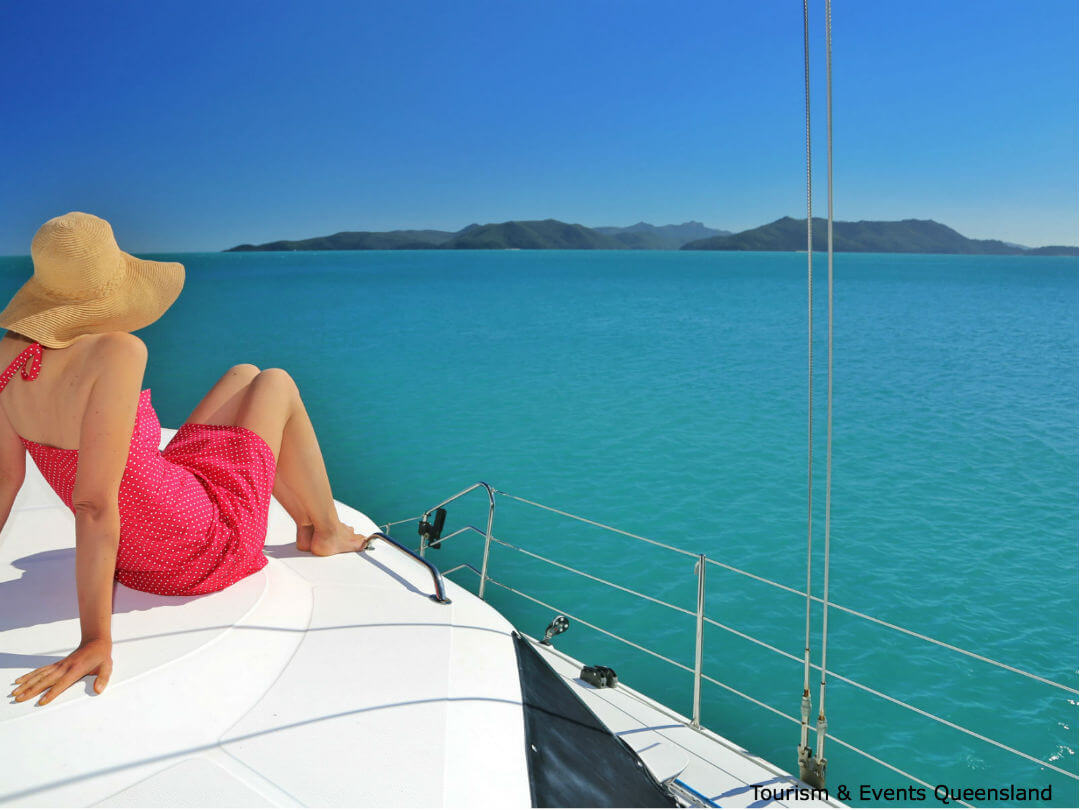 Airlie Beach & Shute Harbour
Fraser Island is the largest sand island in the world. It is also the only place in the world where a rainforest grows on sand. Is it any wonder it is World Heritage Listed. This is truly a unique island. A trip to Fraser is a must for true nature lovers. It has over 100 lakes on it, great beaches, loads of fauna, wetlands they call home and interesting flora. From Brisbane there are 2 day tours which take you to Fraser via the Coloured Sands and you will travel along 75 Mile Beach, an amazing experience in itself.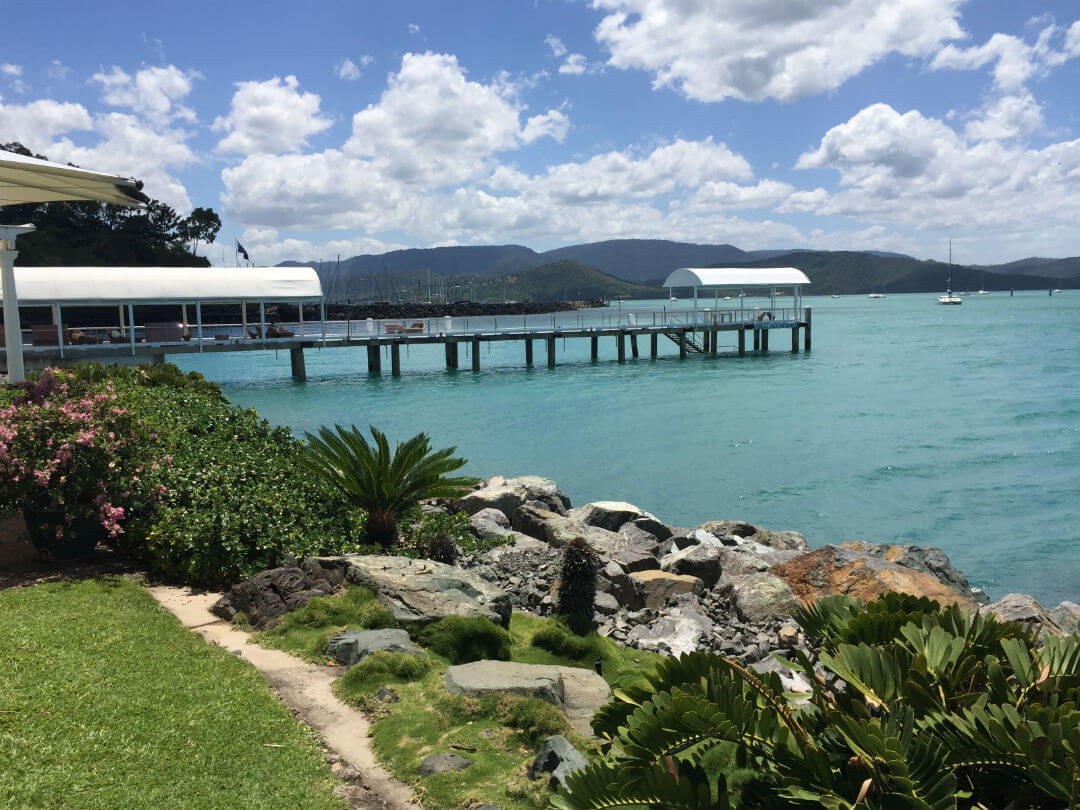 Airlie Beach & Shute Harbour
Hamilton Island is the most developed resort in the Whitsundays, it has so much to offer right in the middle of paradise.
The island has many different areas. You can discover Australian Native Wildlife at Wildlife Park, scenic lookouts await your camera. You can swim at Catseye Beach or one of the many pools.
You can travel the island by golf buggy or shuttle bus.  To keep you busy the island has shops, restaurants, art galleries and a marina.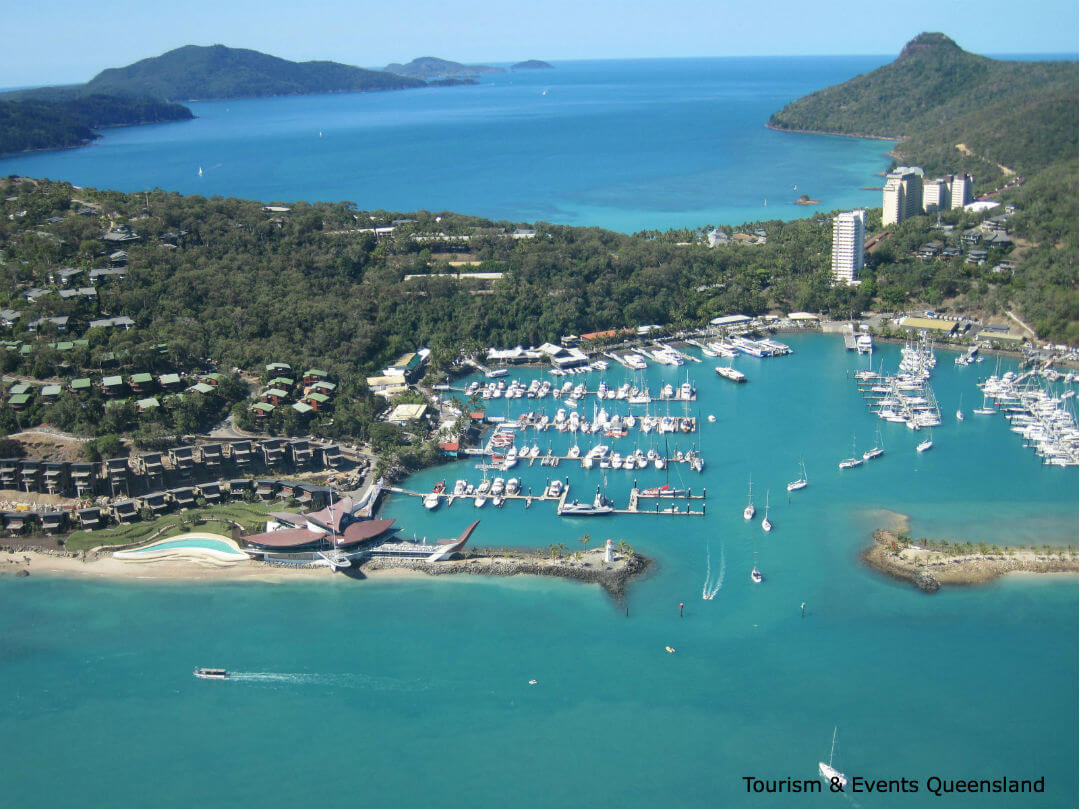 South Molle offers many activities.  Most of the island is a national park with many trails to be explored. There are bays and sandy beaches for your relaxation.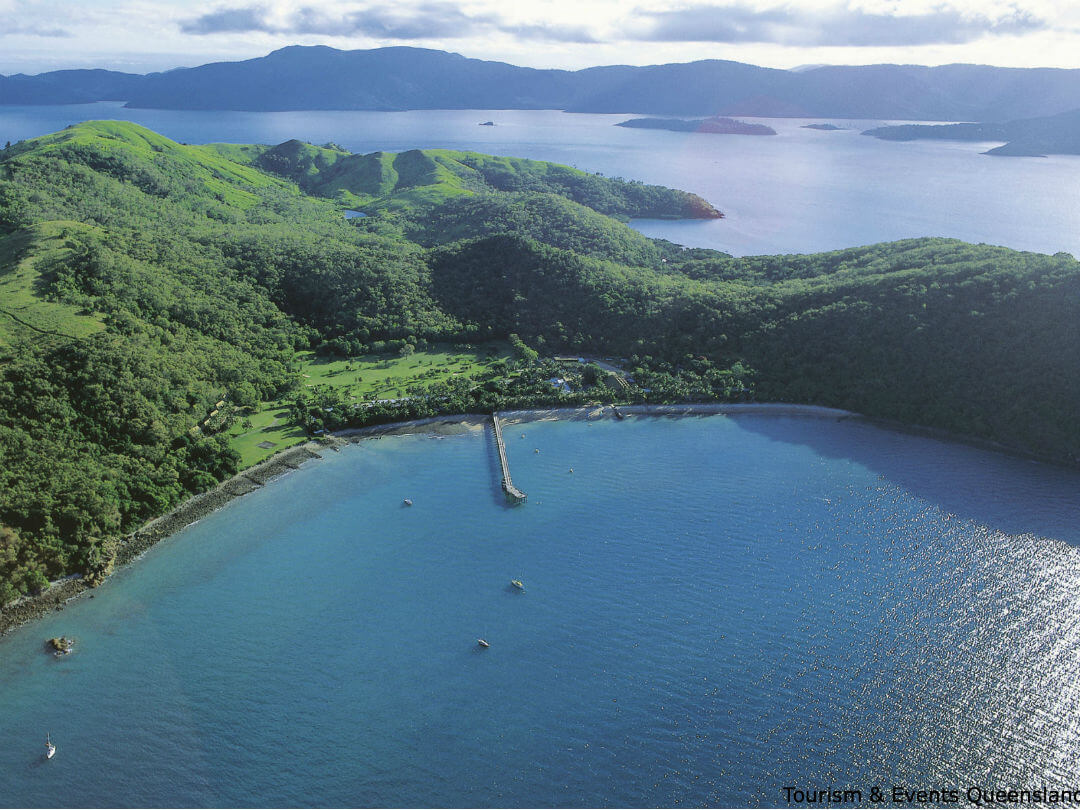 Daydream Island is closer to the mainland and also caters for day trippers.
It is home to the world's largest outdoor aquarium. With 80 different types of sea life and 50 different corals it is not to be missed.
The island offers many activities on land and sea. There is an outdoor cinema and what a backdrop it has.