6 Unique Things to Do in Cairns
Cairns is not only the gateway to tropical wonders such as the Great Barrier Reef, Daintree Rainforest and Port Douglas, but it's also a spectacular holiday destination in its own right.
Experience some of these unique Cairns tours and attractions this summer and see the best this stunning city has to offer.
Skyrail Rainforest Cableway
Skyrail offers everyone the opportunity to see the World Heritage listed rainforest up close. On the Skyrail Rainforest Cableway you skim along above the canopy with a birds eye view of the trees, Then stop at the two mid-stations along the way and walk along the rainforest floor.
At the Barron Falls station see the magnificent Barron Falls where the Barron River falls to the valley floor below.
Spend time shopping in Kuranda or visit one of the village's attraction and have your photo taken with a Koala.
Return to Cairns on the Skyrail or catch the historic Kuranda Scenic railway back to freshwater or the city centre.
Read our tour review and booking guide to help plan your day.
Return to Top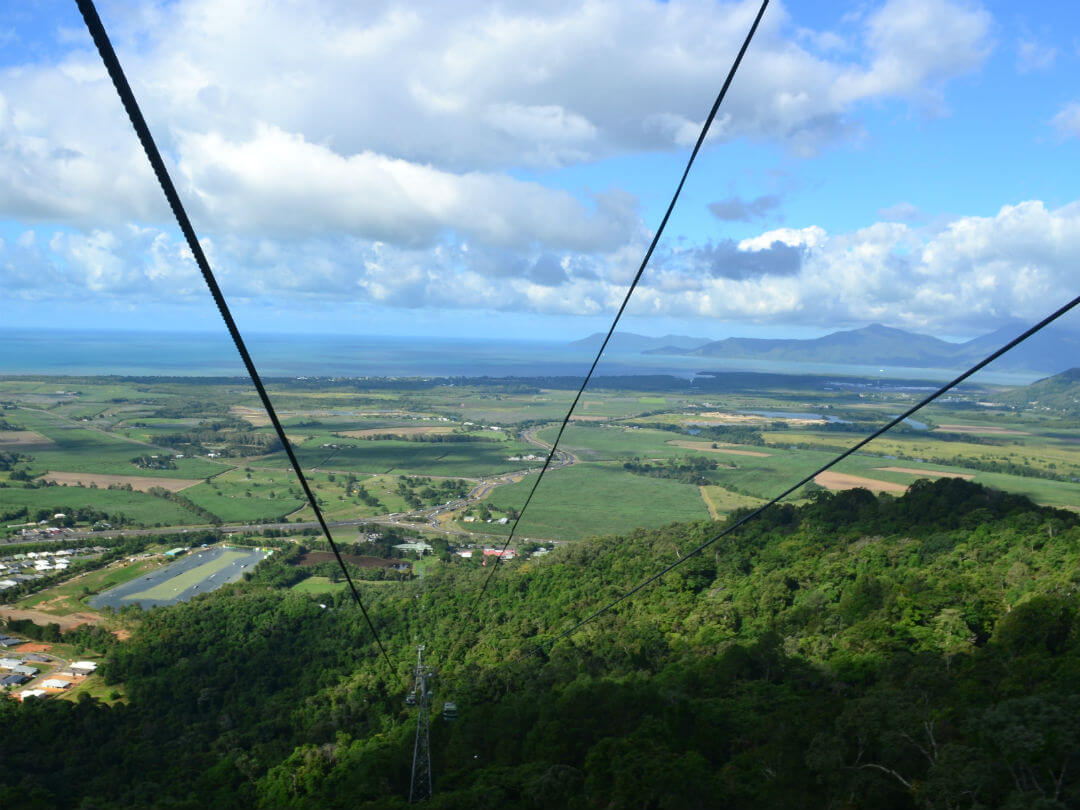 Skyrail Rainforest Cableway tours
Tjapukai Aboriginal Cultural Park
Tjapukai By Night is the perfect way to experience some of the indigenous history and culture of Cairns and the Tjapukai people native to the area. You'll enjoy a cultural show, indulgent buffet dinner and performance by the world-famous Tjapukai Dancers, plus face painting and a welcome drink on arrival.
The traditional dance, music and dreamtime legends will uncover Aboriginal stories, giving you a powerful insight into the indigenous culture of Australia.
Return to Top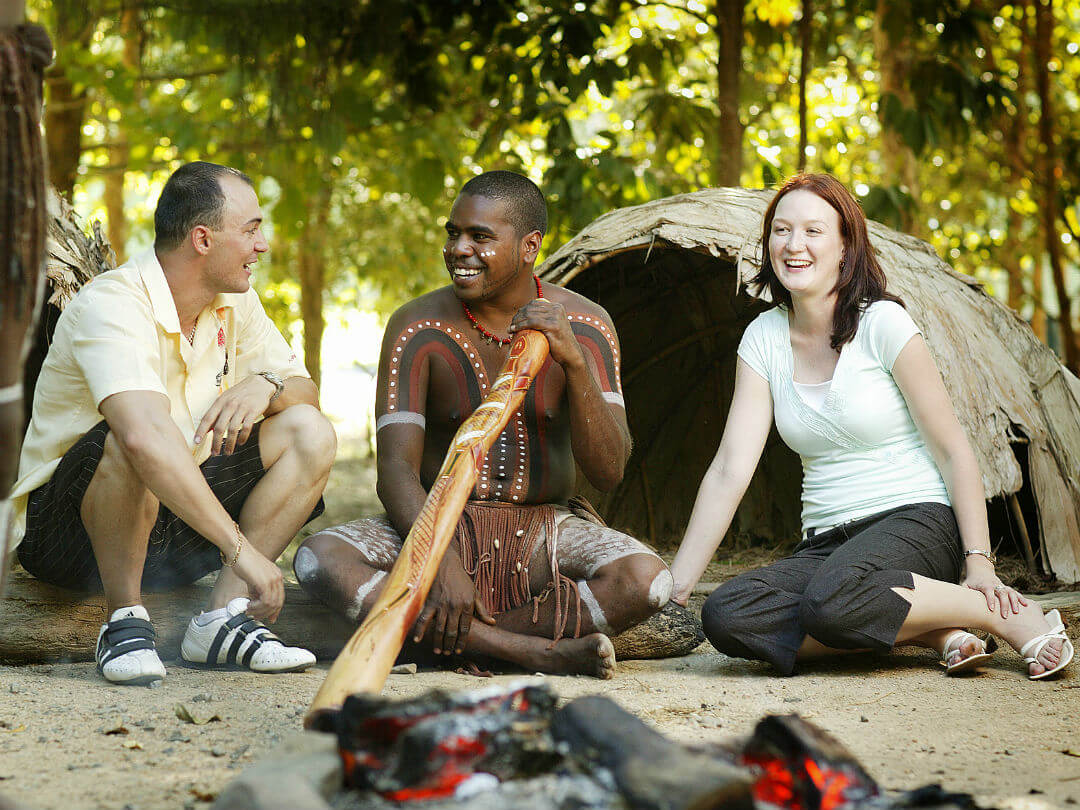 Tjapukai Aboriginal Cultural Park
Get up close with a Potato Cod
The Cod Hole is world famous for its giant, friendly potato cod and is considered one of the best dive sites in the world. Located near Lizard Island north of Cairns, the Cod Hole technically isn't in Cairns but the dive trips to the Cod Hole depart from Cairns so we figured we could get away with it.
There are multi day dive trips on board a luxury, live aboard dive vessel. Along with amazing diving you'll also receive some of the best service you'll ever get on a boat. The trip will take you to the Coral Sea and ribbons reefs of the outer Great Barrier Reef and if you decide to go on the 7 day trip you can do over 20 dives!
As a bit of a bonus, you have to transfer to and from Lizard Island which gives you a low level flight over the Great Barrier Reef which it looks amazing from the air. The trip also includes en-suite cabin accommodation with daily service, chef prepared meals and Australian wines & soft drinks with evening meals. It really is an awe inspiring Great Barrier Reef dive trip!
Return to Top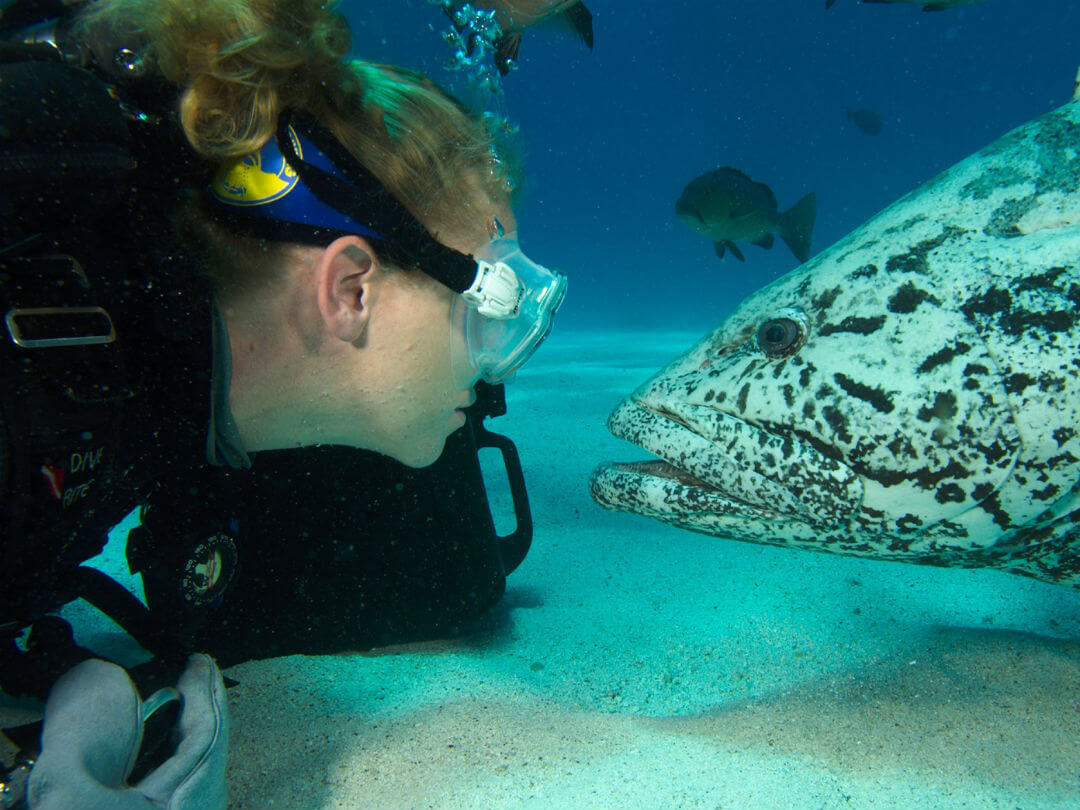 Want to find out more about Cairns? Including our favourite tours, latest specials, travel information and plenty more. See our Cairns Things to Do Travel Guide.
You won't find much information on Vlasoff cay. The cay is maybe 50m long and less at high tide, so why does it make it into this guide? It happens to be a very popular destination to propose!
Imagine being dropped off on this sandy cay by a helicopter and having two hours alone here with just a picnic hamper, some champagne and enough tropical paradise ingredients to melt any heart.
Return to Top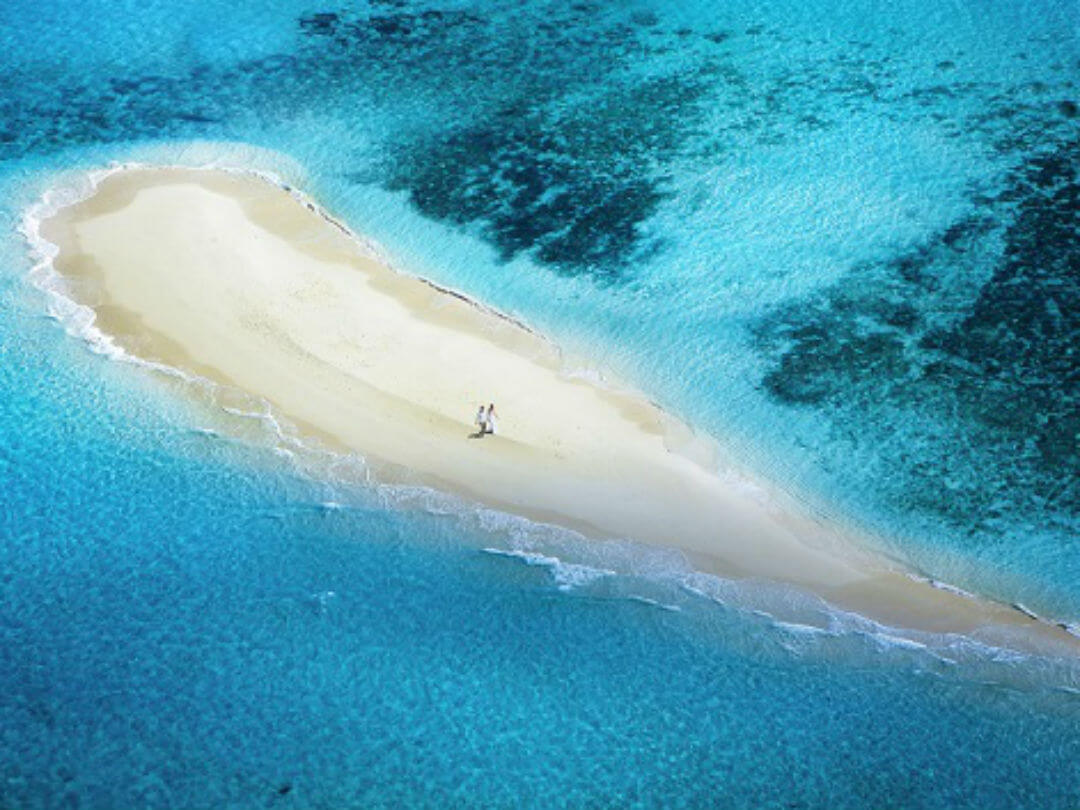 Feed a Saltwater Crocodile
A lot of people go to a croc show and see the crocodiles being fed but how about a behind the scenes tour where you can become the handler for a day! Feel the raw power of this ore-historic apex predator.
Hartley's Crocodile Adventures also offers similar experiences if your interest is not in crocodiles. Spend time with their mammal, bird or reptile experts, in this amazing hands on tour.
Return to Top
Hartley's Croc Experience
Ever wanted to go Scuba Diving but not sure about breathing through a regulator? Or maybe you are not a strong swimmer, then maybe helmet diving is for you. Helmet diving is a little like diving we all saw in old movies only the equipment is modern and lighter. You are not as much swimming as walking on the ocean floor surrounded by all the marine life.
All this takes place at the Moore Reef Pontoon on the outer barrier reef about one hours boat ride from Cairns. The pontoon offers a full day of activities, glass bottom boats, semi-submersibles, an underwater observatory, a touch tank, snorkelling, optional diving and helmut diving. An out reef pontoon is the best way to really experience the Great Barrier Reef.
Return to Top