Thanks Sunrover Tours for the fabulous
3 day tour
to Fraser Island, one of the most extraordinary places you could visit. We see the photos and think it will be beautiful however until you go to Fraser Island you will never know just how amazing this place really is. The images cannot show you how peaceful it is, the wonderful smells of nature, and the calming effect Fraser Island has on you. All this adds an extra dimension to your experience.
Day1 – Brisbane to Fraser Island
Due to the anticipation of being on Fraser Island, the 3 hour drive from Brisbane seemed to pass in a flash and we were on the ferry to reach Fraser Island before we knew it!
I had waited years to drive long 75 Mile Beach and as we started to drive along it my smile said it all! The drive is beautiful, fun and exciting! The magnificent beach & surf goes on and on, as far as you can see. However, you can't swim due to dangerous currents and a large shark population! This is seriously one of the best coastal drives in the world!
75 Mile Beach is a gazetted highway where rules apply, and it is also an airstrip! You often have to stop and give way to a plane landing or taking off. You are able to go on a 10-minute scenic flight for $80, it takes off and lands on the beach!
Return to Top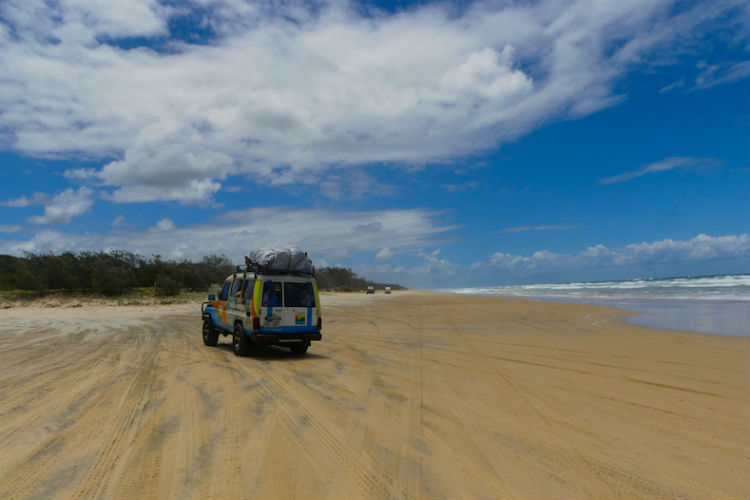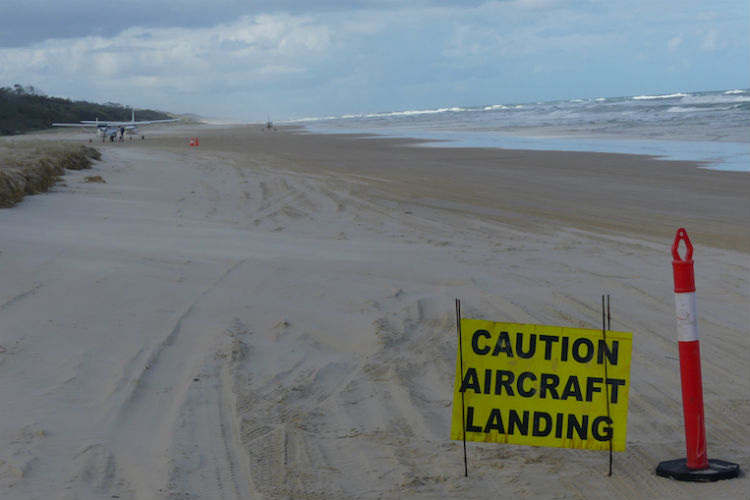 Our first stop was lunch at Central Station before heading off on our rainforest walk. I loved this walk, the huge rainforest trees towering above you, the crystal-clear waters flowing beside and the ancient ferns at eye level. The challenge was not to trip as you are looking around in all directions at the beauty of the place.
Dilli Village
Our home for 2 nights was the Dilli Campsite, right on the beach. It is a permanent site with everything you need including permanent tents, a great amenities block and green lawns. There is an option to upgrade to a little cabin at a reasonable rate. I decided to stick it out after a bad first night & had no problem on the second night when I worked out how to get some fresh air into my tent! The other option is Eurong Beach Resort, just down the beach where some of our group stayed and we picked them up each morning. The other identical trip stays at the Kingfisher Bay Resort located on the other side of the island.  It is great to have all these accommodation options.
Return to Top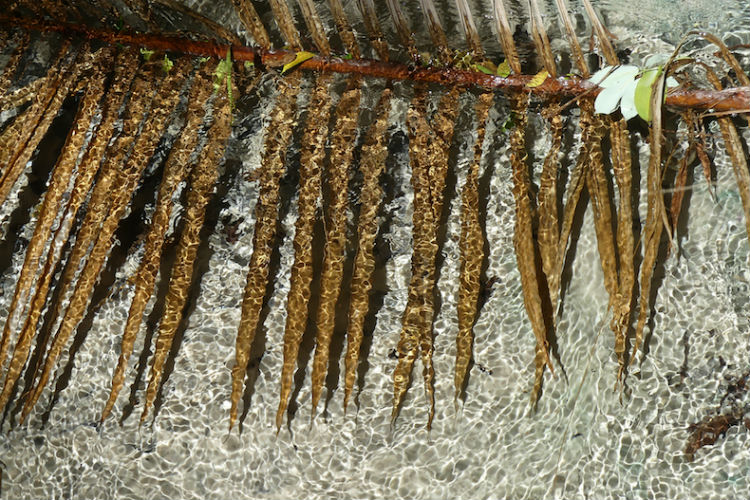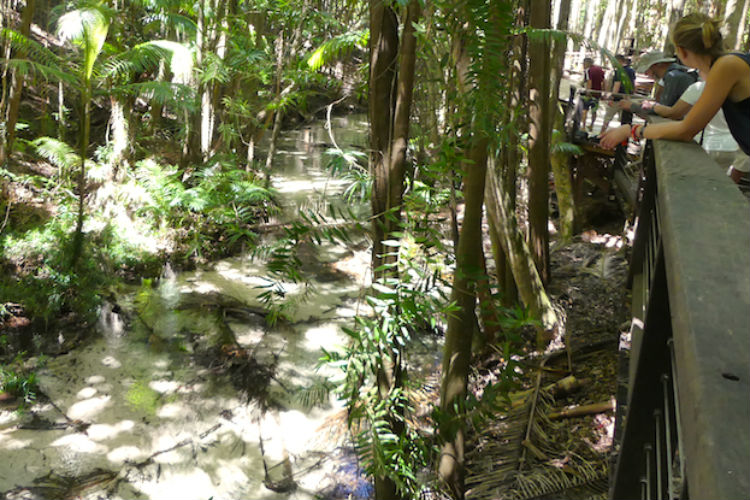 After our walk it was off to spend the rest of the afternoon at Lake McKenzie. The beautiful blues and greens of the lake and the white sand stops you in your tracks at first sight, but not for long! I waited all of 3 seconds before diving into it! So clear and refreshing! It is 100% rainwater and the sand is pure white silica. Great for cleaning your jewellery or in my case, exfoliating the body!
I swam around the bend to Honeymoon Bay to see if it is really as private as I had heard! It was, so the stories maybe true! It is a well kept secret.
Jai, our guide, let us determine the time, so there was never a rush to pack up and get going. We stayed a little longer and had Lake McKenzie to ourselves. What was the rush to get back to camp?
Return to Top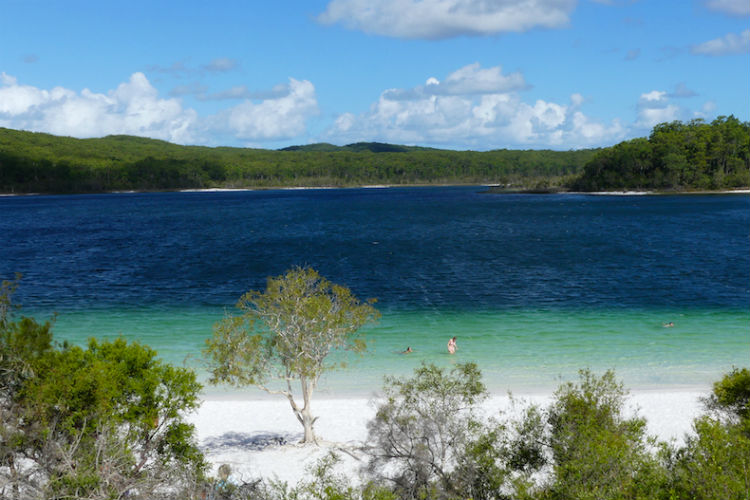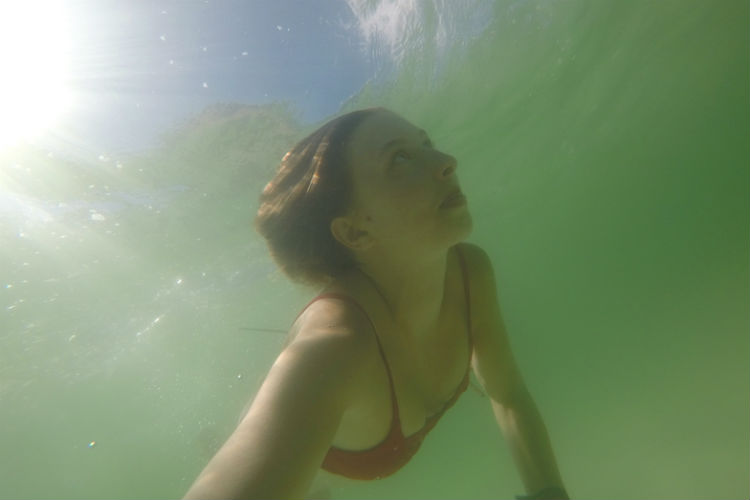 We felt we deserved our drinks at the end of the day. Taking in so much beauty is exhausting! Jai kept us entertained and also frustrated as he showed us his card tricks! Being the nice guide that he is, he taught us a simple trick and we all got to perfect it. I'm looking forward to surprising my friends! Jai cooked us a great meal, he is a man of many talents.
After dinner we went for a beach walk to look at the beautiful sky. You could not have asked for a better viewing night and we were so happy to show our northern hemisphere friends our Milky Way & the Southern Cross. I am from Western Queensland so grew up with viewing the great sky, but I think that night was my best viewing of the Milky Way ever!
A few of us decided to be on the beach before first light (the early morning was optional), not to be confused with sunrise which comes later. It was stunning, both over the sea and looking down the 75 Mile Beach, not another soul to be seen. For those photographers reading this, the "golden hour" didn't disappoint.
When Jai came over to wake everyone and get breakfast he couldn't believe we were all up and fed. He couldn't wait to tell the other guides about "this first". Apparently, everyone goes back to bed and he has trouble getting them up again! And no one gets their own breakfast! We could do no wrong for the rest of the tour!
Return to Top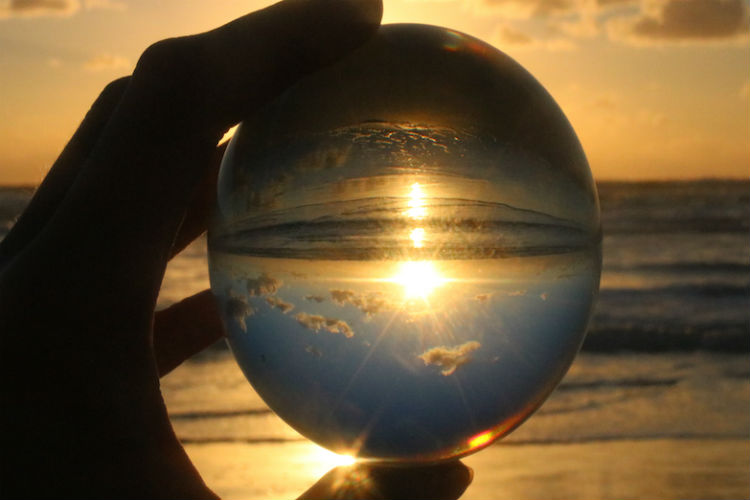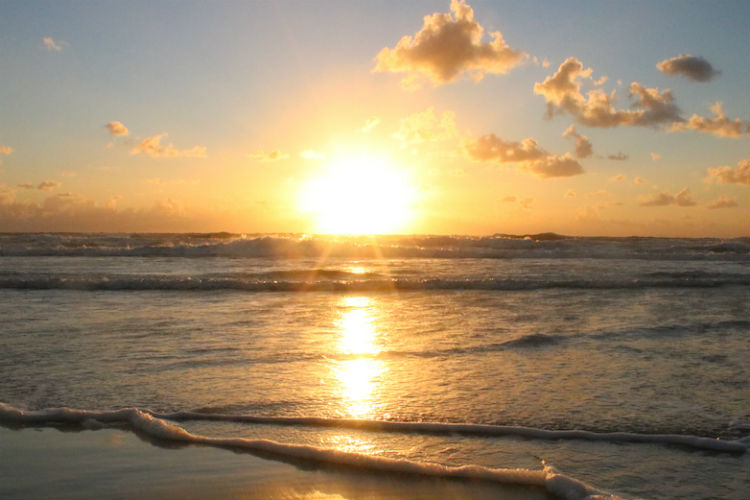 Day 2 –  A day of beauty & surprises
On day two our first stop was Maheno Shipwreck, great history and wonderful photo opportunities. All aboard again and it is off to Indian Head, the best lookout on Fraser Island. Not a hard climb but boy oh boy, the views are spectacular in both directions.
We were looking forward to cooling off in the Champagne Pools just a little further along. I had bought a bottle of champagne as a surprise for the group. Jai came up with a clever way of keeping it cold! Nothing was ever a problem for him. The group loved it and thanks to Joe, our lovely Frenchman, I was renamed "Lady Champagne".  We just loved sitting in the water talking & laughing as the waves crashed covering us in bubbles!
Return to Top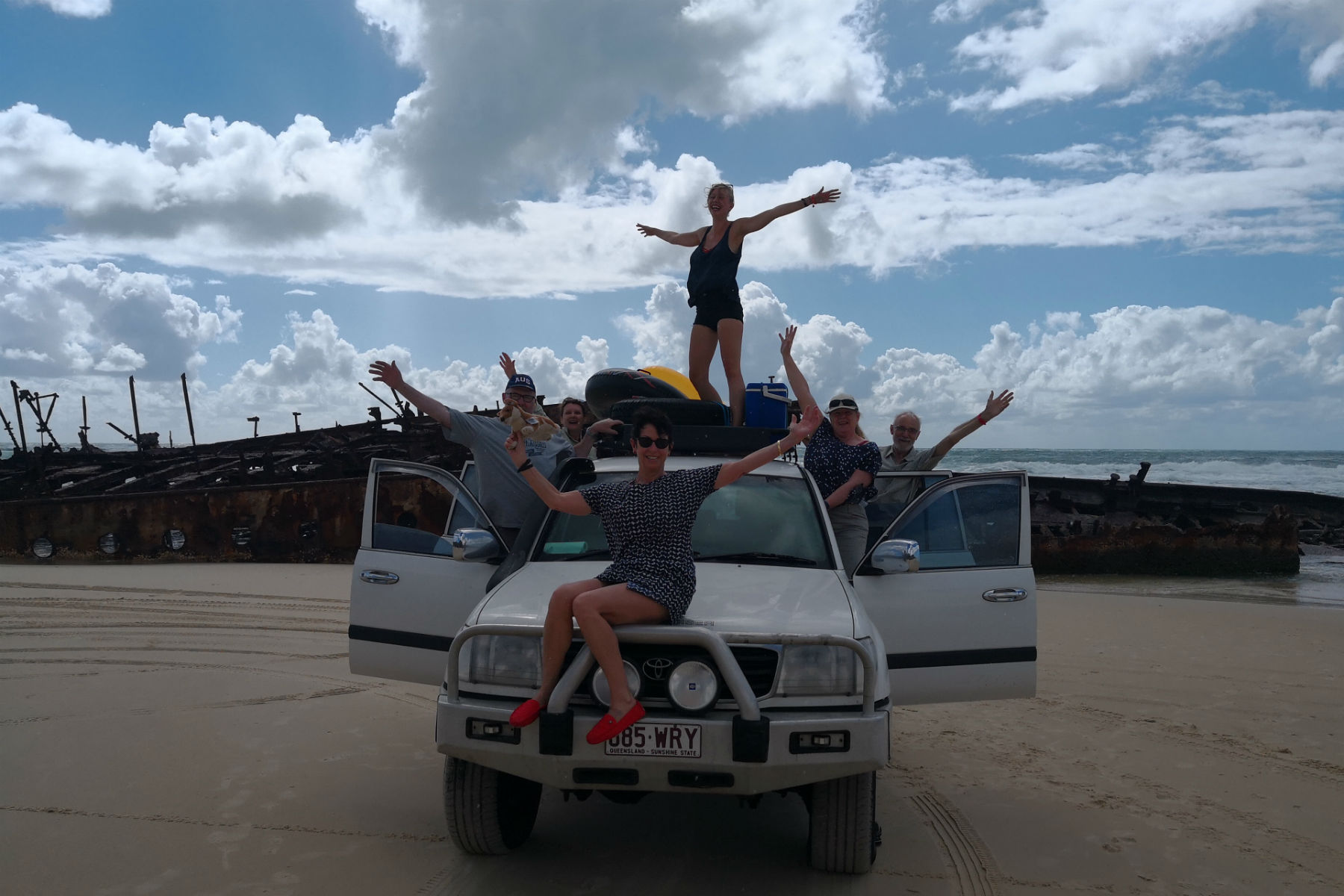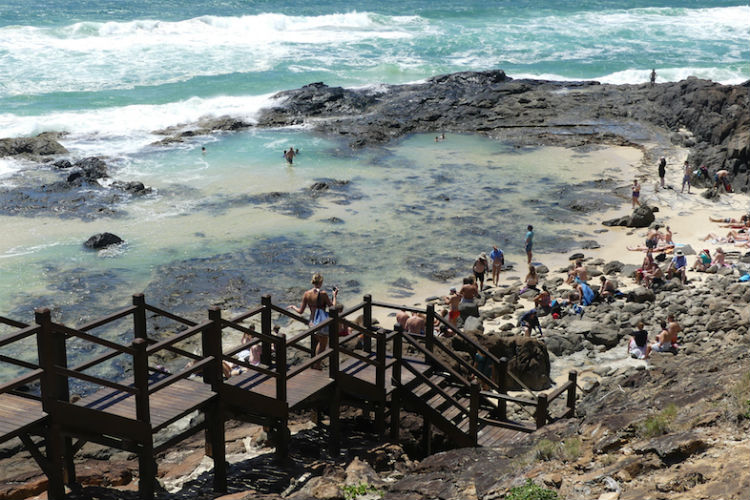 A lunch stop followed and the afternoon was spent floating down Eli Creek. Just like in the rainforest, the water was so clear and pure you can drink it. It was fun floating down and seeing all the smiles on the children's and adults faces. Such a slow pace and without a care in the world.
Another wonderful day spent in nature was drawing to a close. We headed back to camp along the best highway in the world! First on my list was a wonderful hot shower! We had walked and swum all day and it was lovely to be refreshed and ready for a G&T! Before dinner we were back at the card table learning a fun card game. It is really a drinking game, but we didn't follow those rules thank god! Our laughter was heard all over the campsite!
Return to Top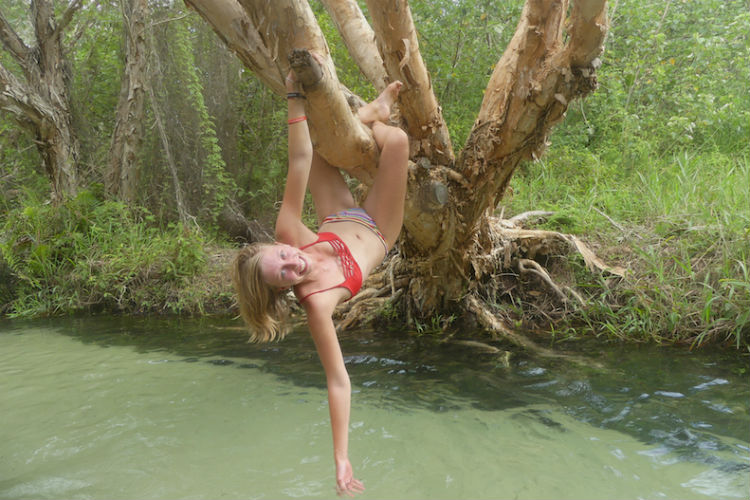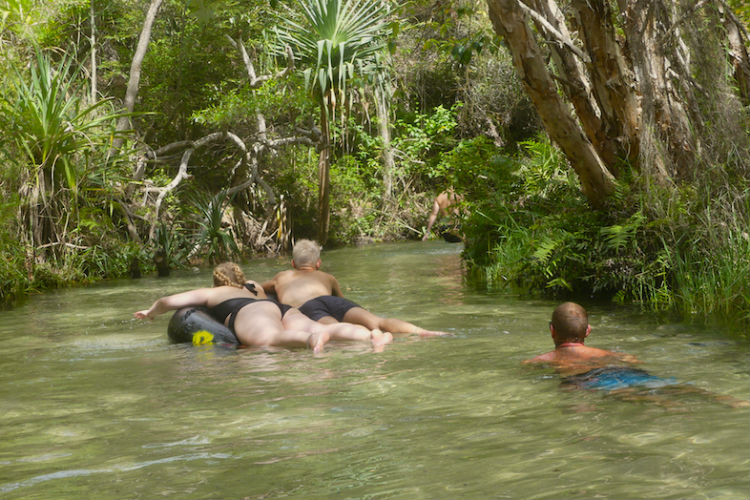 Day 3 – The last day but not over just yet!
It was up early so we could be the first group to arrive at Lake Wabby. The walk took around 50 minutes and quite a bit of it was uphill. Not too hard and you can stop under a tree for a rest if need be. You walk through the bushland then as you come out of it, right before you are the beautiful sand dunes. You could think it was a mirage! The lake is not visible from here, but it doesn't take long to figure out you have to turn left! As you walk down the dunes, Lake Wabby comes into view. It truly is a beautiful location. Be warned, it is very hot with only a few trees to shelter you from the sun. Hats and sunscreens are a must! It is here you will find the little fish that like to nibble on dead skin! A pedicure anyone?
We had the place to ourselves for almost an hour and then the other tour groups arrived. By this time, we decided it was time to walk back to the 4WD. Trust me, easier and quicker on the way back!
You know what they say, all good things must come to an end, so it was with us. It was time to start our trip back to Brisbane. We had our last long drive along 75 Mile Beach before catching the barge at Hook Point to Inskip Point, on the mainland.  Lunch was at Rainbow Beach then it was time to hit the "real highway" home.
Return to Top