Great Barrier Reef for Children
When most families consider a day on the
Great Barrier Reef
it is one of the many island based tours that first come to mind. Being on an island usually means a wider range of activities to keep the younger ones occupied, a beach to play on and the benefit of not being on the ocean all day. Recently I had an opportunity to take my 9 year old nephew for a day on
Moore Reef
, out from
Cairns
, and I was surprised at how suitable a
pontoon
based trip was for children. There was one special feature of this pontoon that attracted us, the waterslide, but there is so much to do during the day that we barely had time to squeeze it all in.
Return to Top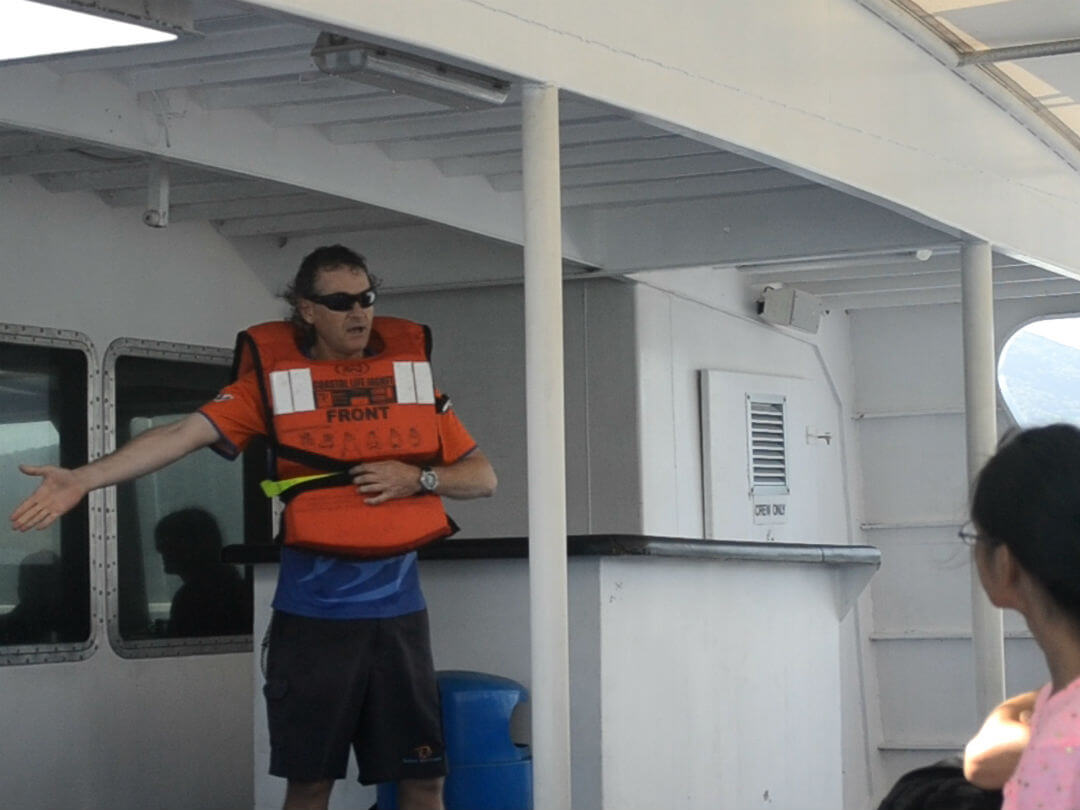 The trip out to Moore Reef didn't seem to take that long, partially because I was constantly answering the types of questions only a 9 year old asks, but mainly because the trip is broken up with a stop at
Fitzroy Island
and then you have the safety and snorkel briefings. Return to
Top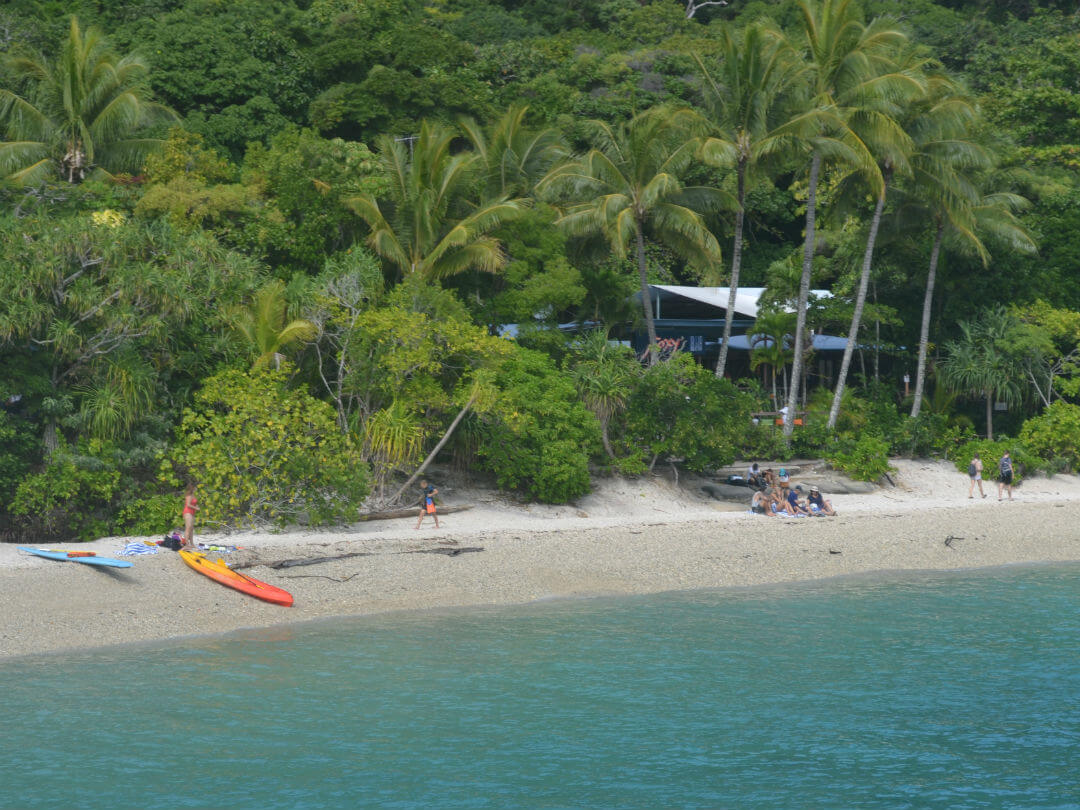 No sooner than we had arrived at the pontoon we donned our snorkelling gear and were in the water. Everyone was doing the same but it was only a short wait on the swimming platform until we were off exploring the reef. Also there are lots of different reef areas to explore so you can snorkel all day without bumping into other people. The first thing to attract our attention was a huge Maori Wrasse circling one of the dive staff. I would have happily spent more time there but there was Nemo and Dory to be found. We were going to be very lucky if we found Dory, and the Blue Parrotfish might look the same to you and I, but not to a movie aficionado. Nemo on the other hand was a much better option, although we never found him we had lots of help from the staff about where he had been spotted on the day. Return to
Top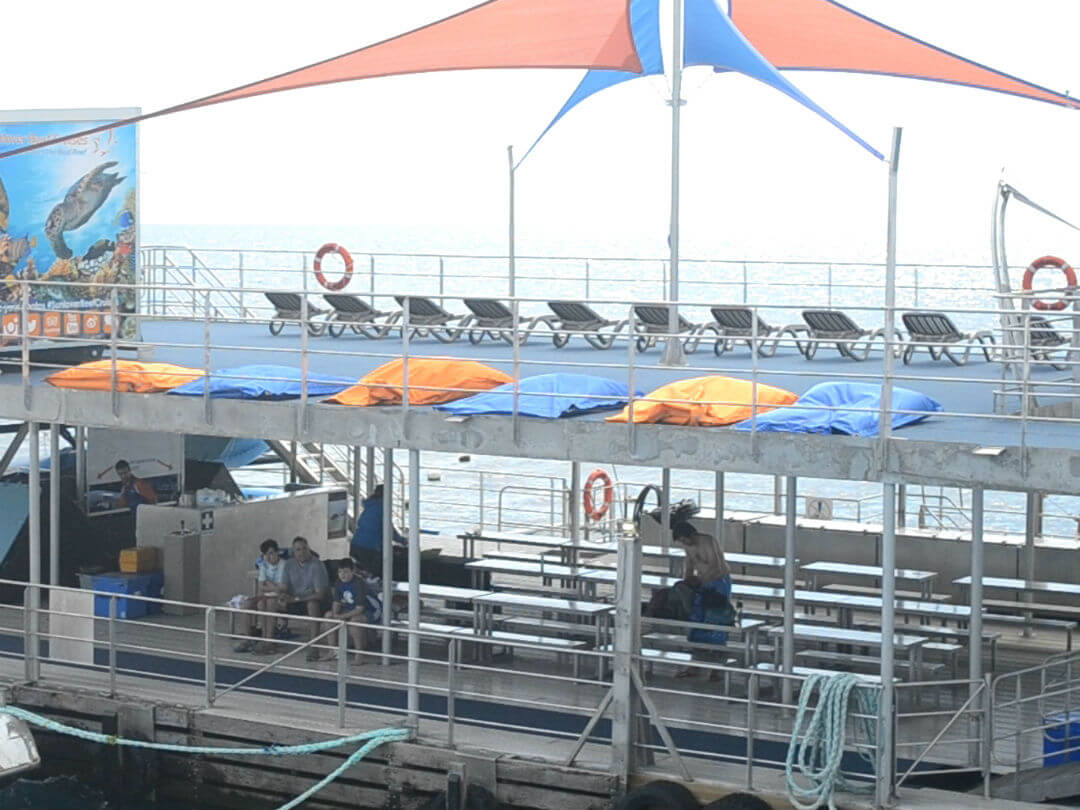 We couldn't spend all day in the water as there were lots more activities on offer and the plan was to do them all. Next up was the semi-submersible, if you have never seen a semi-sub imagine the love child of a submarine and a glass bottom boat. As you are well below the surface the crew pick their way carefully around the reef and you get up close with much of the reef. Return to
Top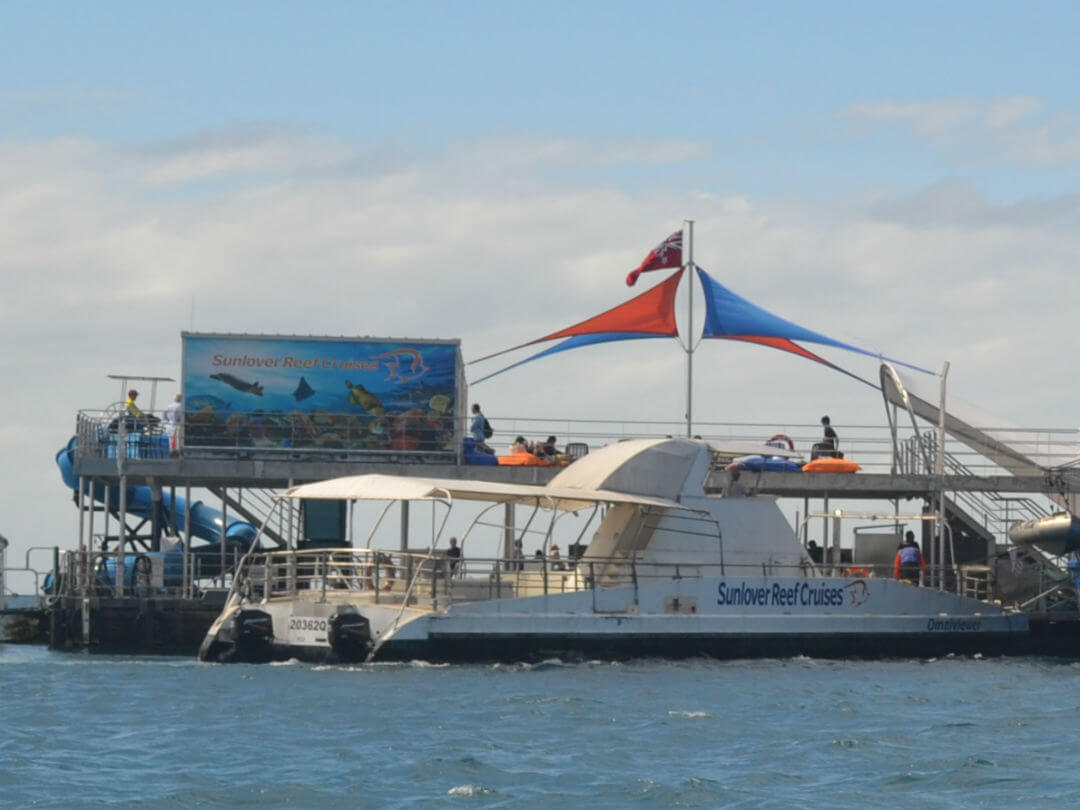 My feet were barely back on the pontoon and then we were off to the underwater observatory. This was a case of who is watching who, the fish seem as fascinated to watch us as we were watching them. You could also observe the divers under and around the pontoon. Return to
Top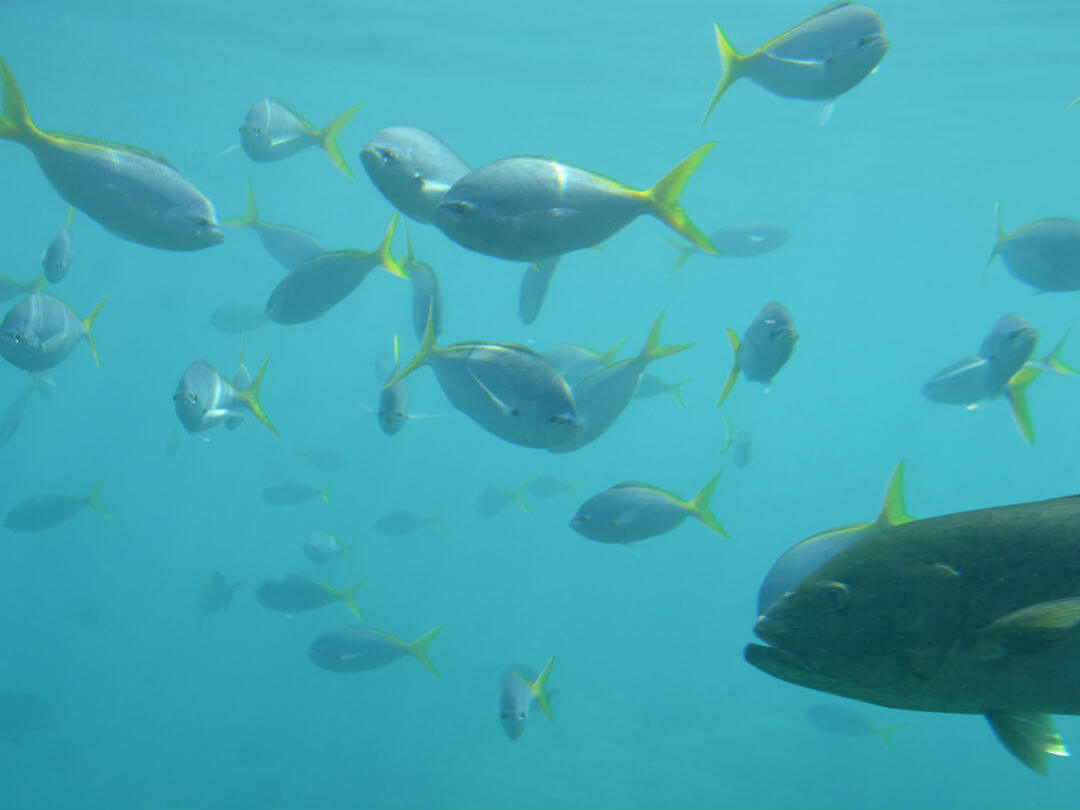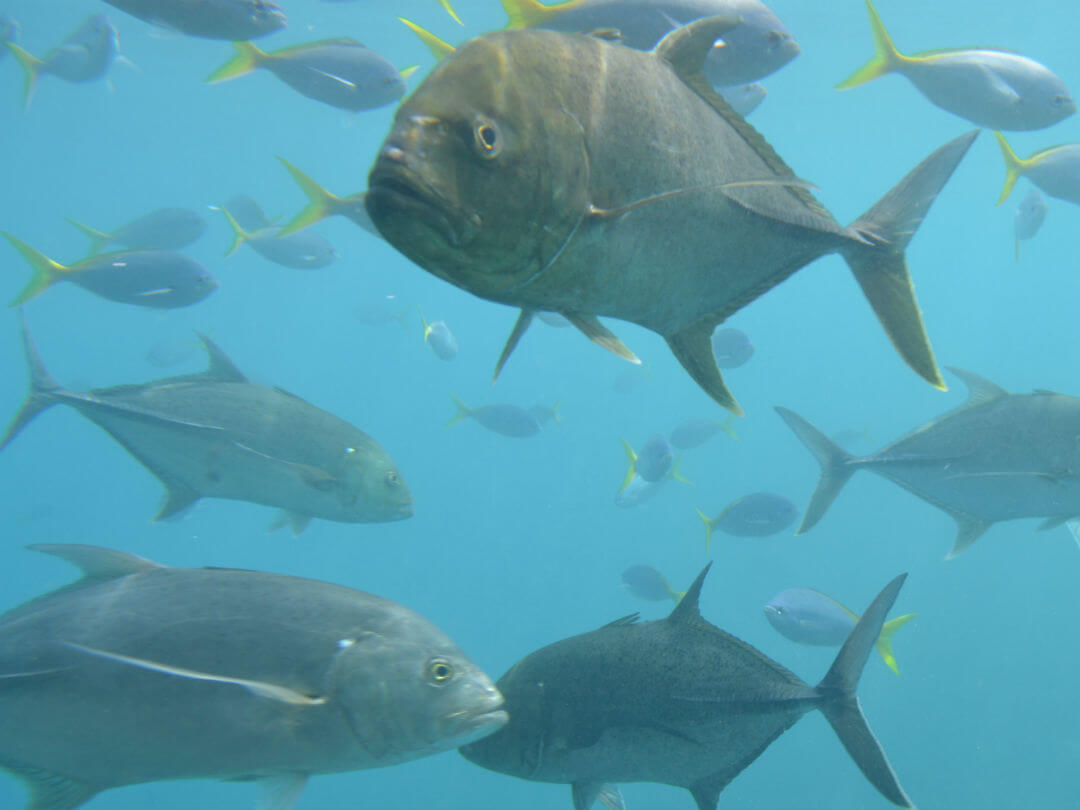 After so much running and swimming around lunch was welcome. Although the menu was limited there was enough to satisfy both of us and then we decided to venture out on the glass bottom boat before going for another snorkel. For me the glass bottom boat was the highlight of the day, we were fortunate to choose low tide for the trip and the reef was just below the bottom of the boat. The crew knew exactly where to go and you got a really close up viewing of the reef. Return to
Top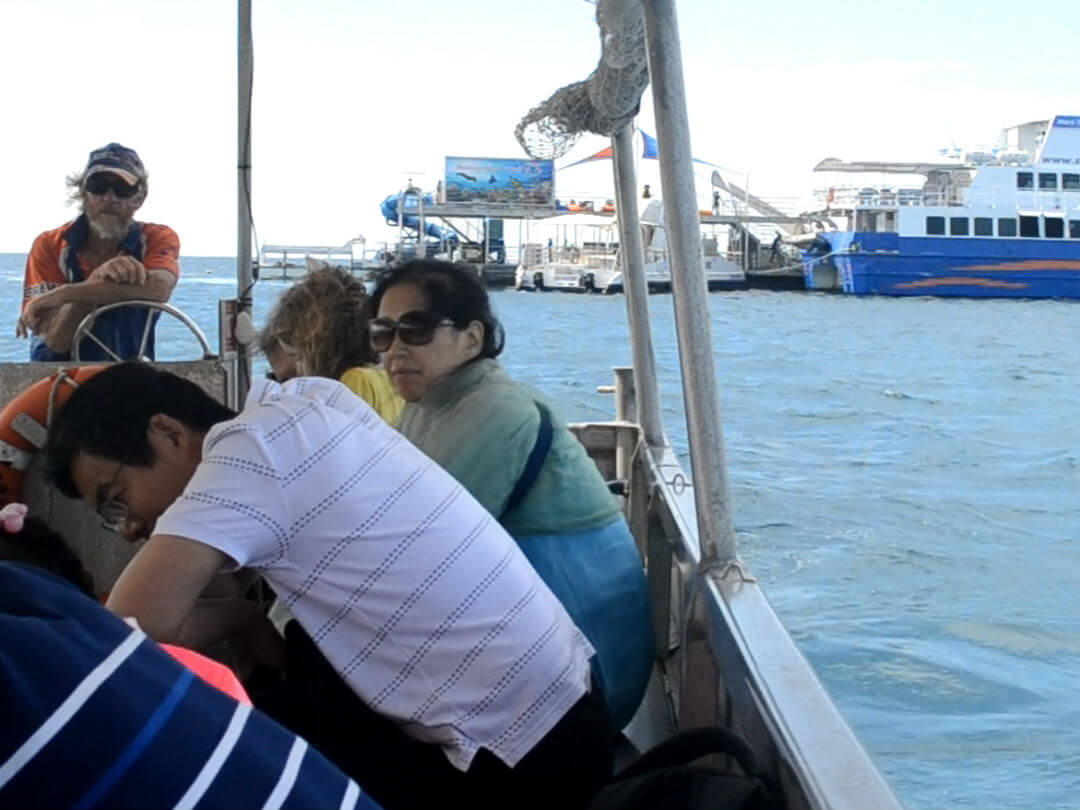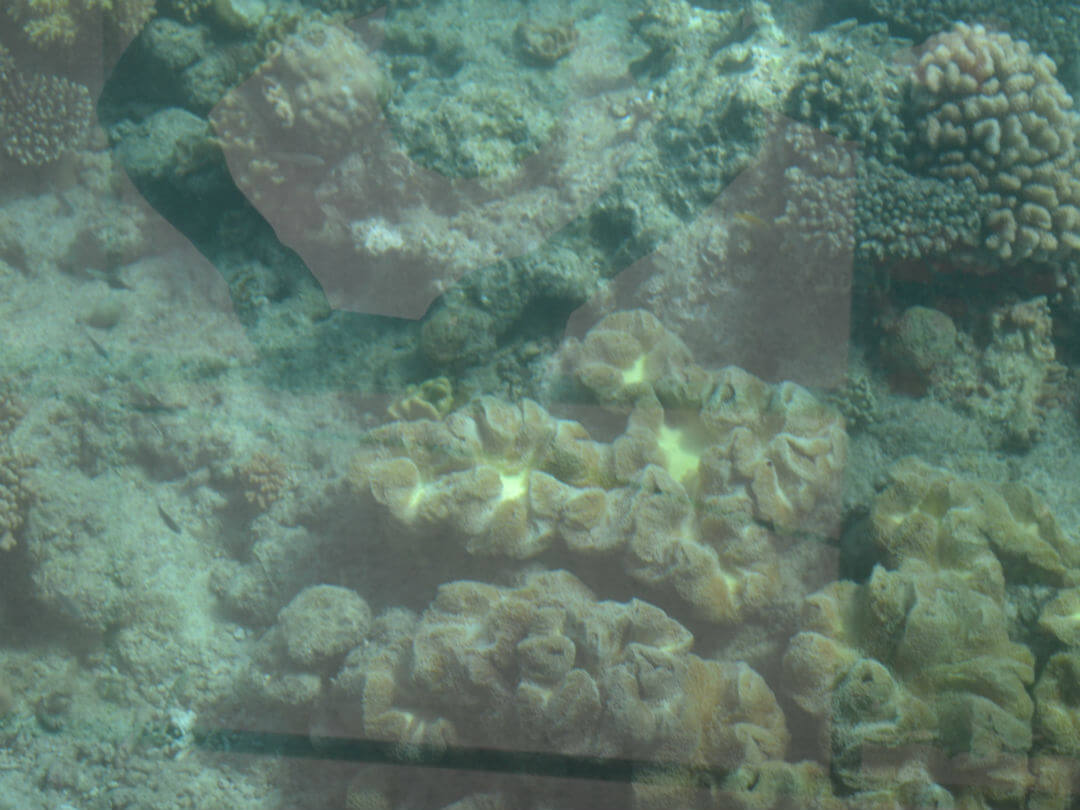 As soon as we returned to the pontoon we flippered up and headed out for more snorkelling, this time looking for turtles and we were not disappointed. We ventured a little further from the pontoon but still Nemo remained hidden. We would have stayed longer but there were still a lot of things to do. Now it was time to try out the waterslide. First time down I was required for a little confidence boost and from then on it was much more fun to slide alone, which was OK with me. Return to
Top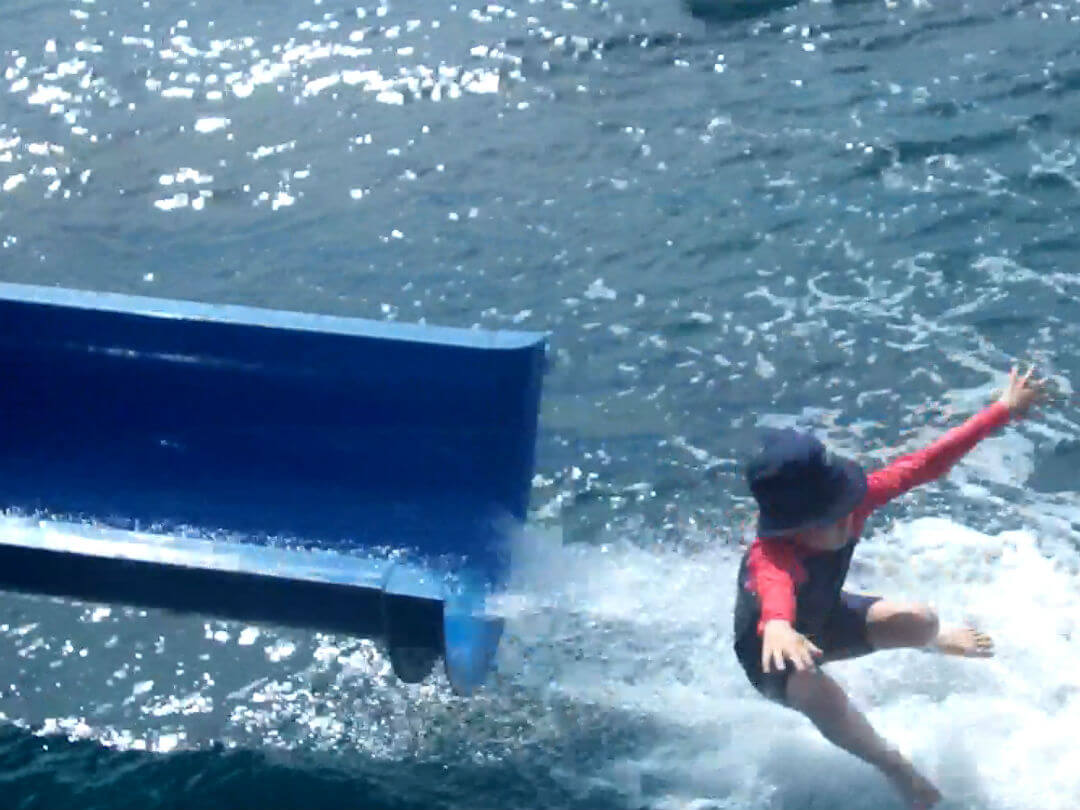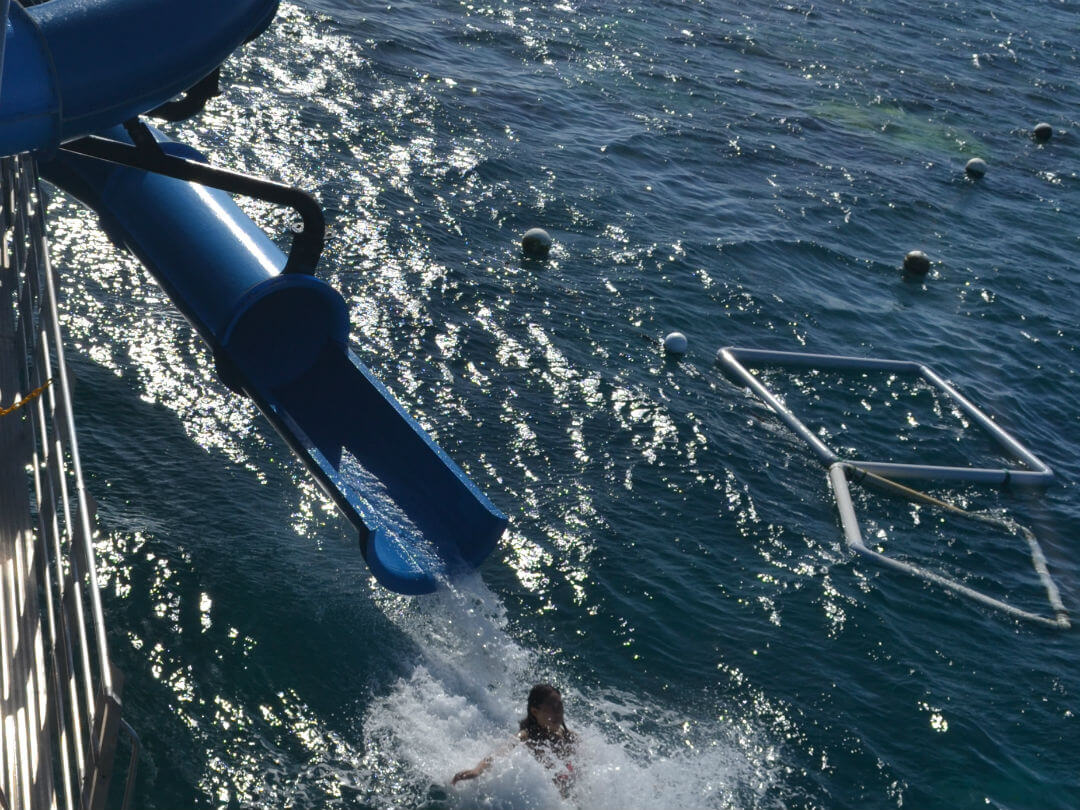 Want to find out more about Cairns? Including our favourite tours, latest specials, travel information and plenty more. See our
Cairns Things to Do Travel Guide
.
Our water sliding was cut short by the touch tank, which was a favourite with all the children. There were shells to play with, sea cucumbers and star fish. Each with their own little story and some gross ones which pleased the kids. From the touch tank we went straight to the fish feeding and since this occurs in front of the underwater observatory it makes a great viewing spot as well. Return to
Top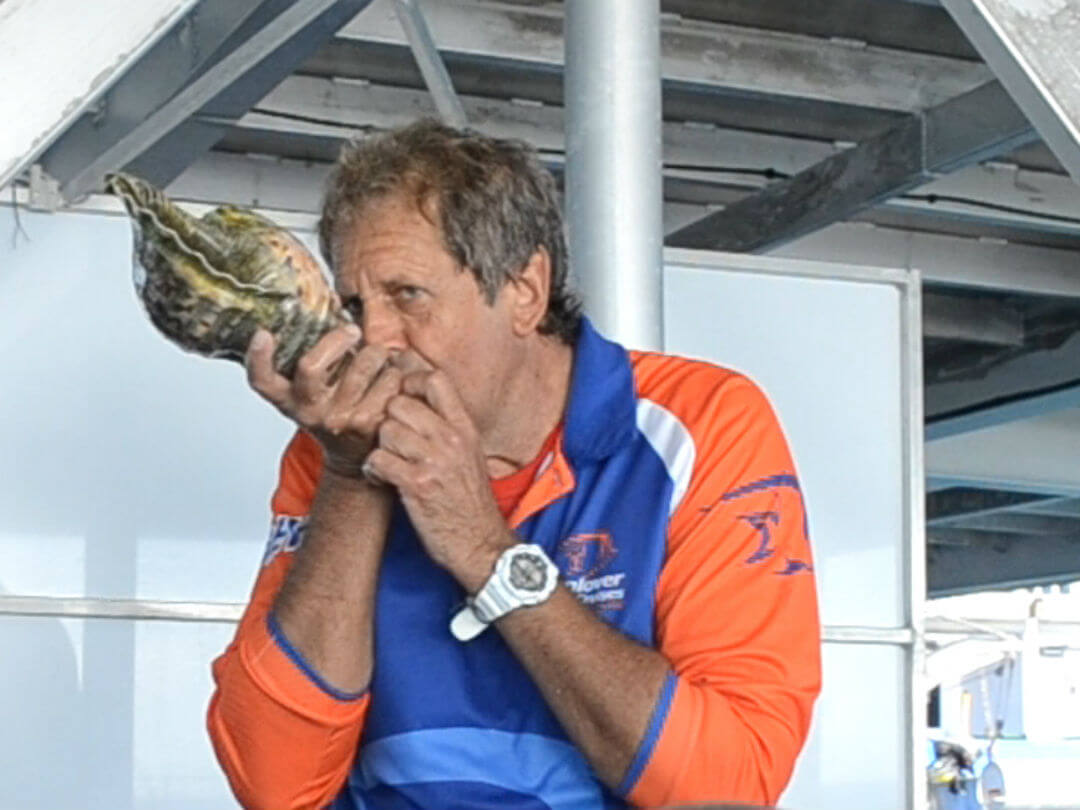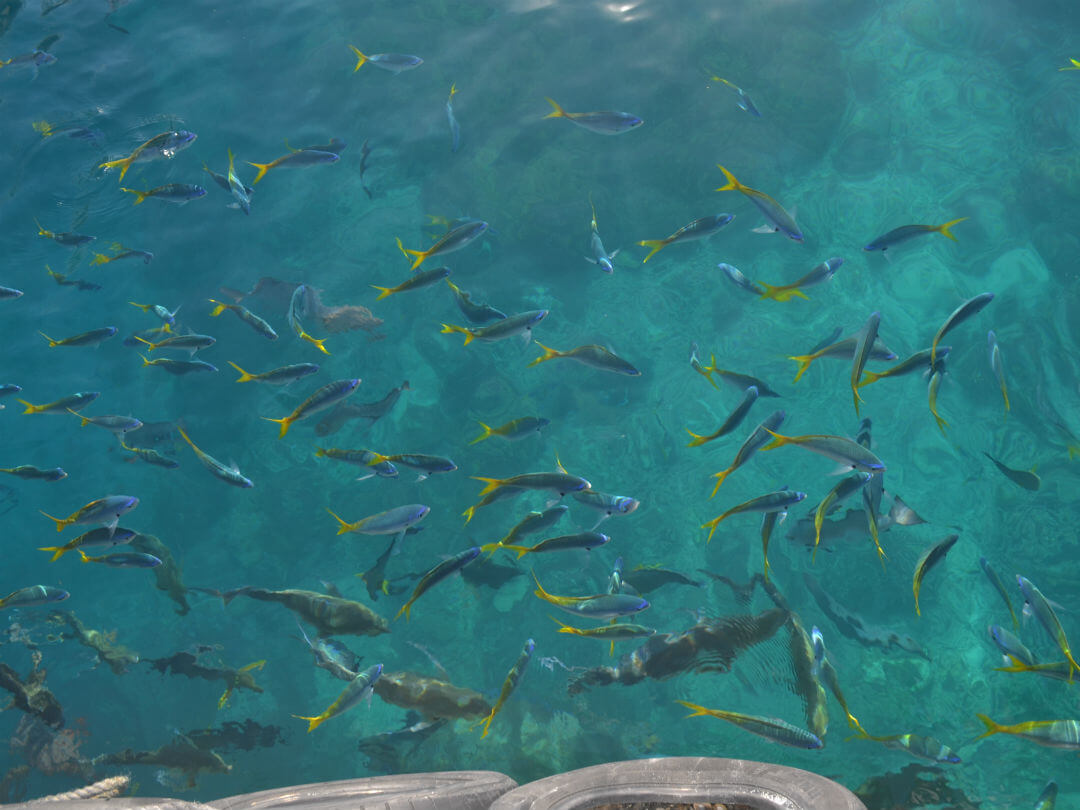 Unfortunately our day had come to an end and we were back on the boat for the trip home. I thought after such a full day an afternoon nap might be in order but there was so much to talk about, including the places we would look for Nemo next time, that before we knew it we were pulling into the wharf. If you are thinking about a day at the reef and have young children don't immediately discount a day on a pontoon. There is plenty to do for all ages and the pontoons are that stable you wonder if you are at sea at all. If you are interested in this Moore Reef tour you can book
here
. Return to
Top