Great Barrier Reef Tour Review
Recently I took my family to the outer reef aboard Quicksilver Cruises.  The cost for this was around A$600 for a family of four and we departed from the marina at Port Douglas (transfers are also available from nearby places like Cairns and Palm Cove).  There are definitely cheaper cruises available, however I felt that we got great value for money and would not hesitate to recommend this cruise to family and friends.
Return to Top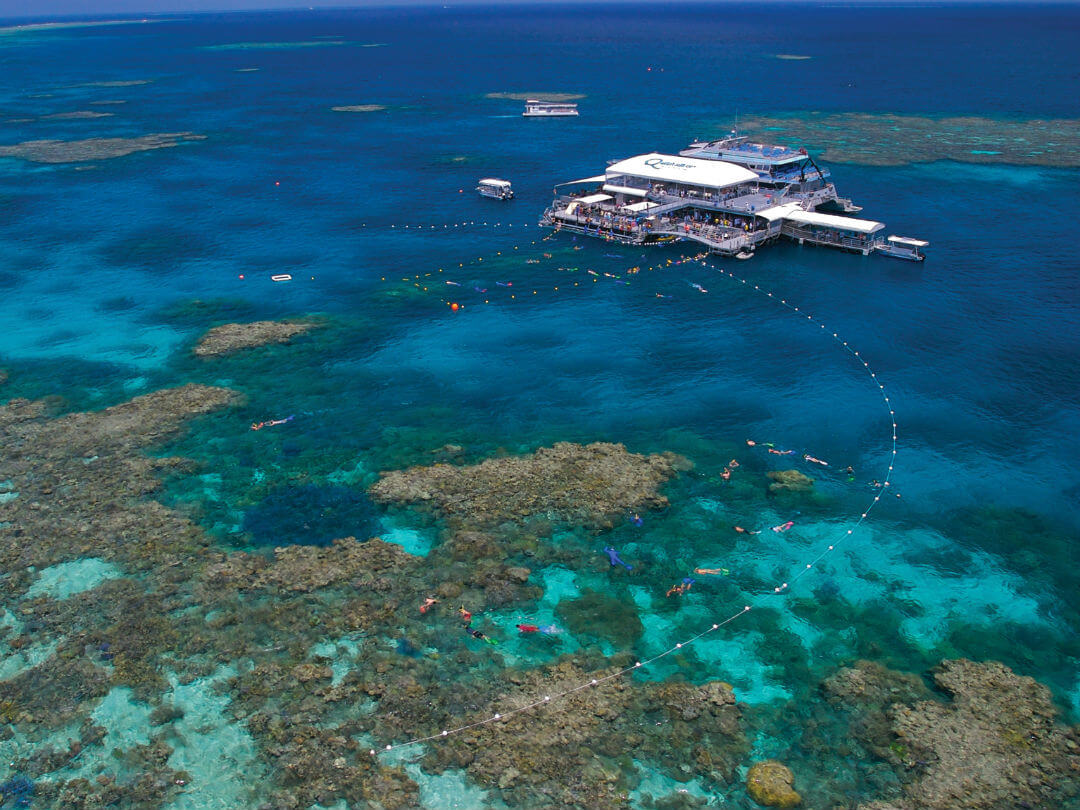 The
Great Barrier Reef
extends for over two thousand kilometres along the Queensland coastline from approximately Gladstone in the south to Cape York in the north.  It is made up of more than 2500 individual reefs and 300 islands and is larger in size than Great Britain!
Considered the most diverse ecosystem in the world, the Great Barrier Reef is home to 1500 fish species and more than 400 different corals which flourish in the warm Queensland waters.  It was added to the World Heritage List in 1981.
Return to Top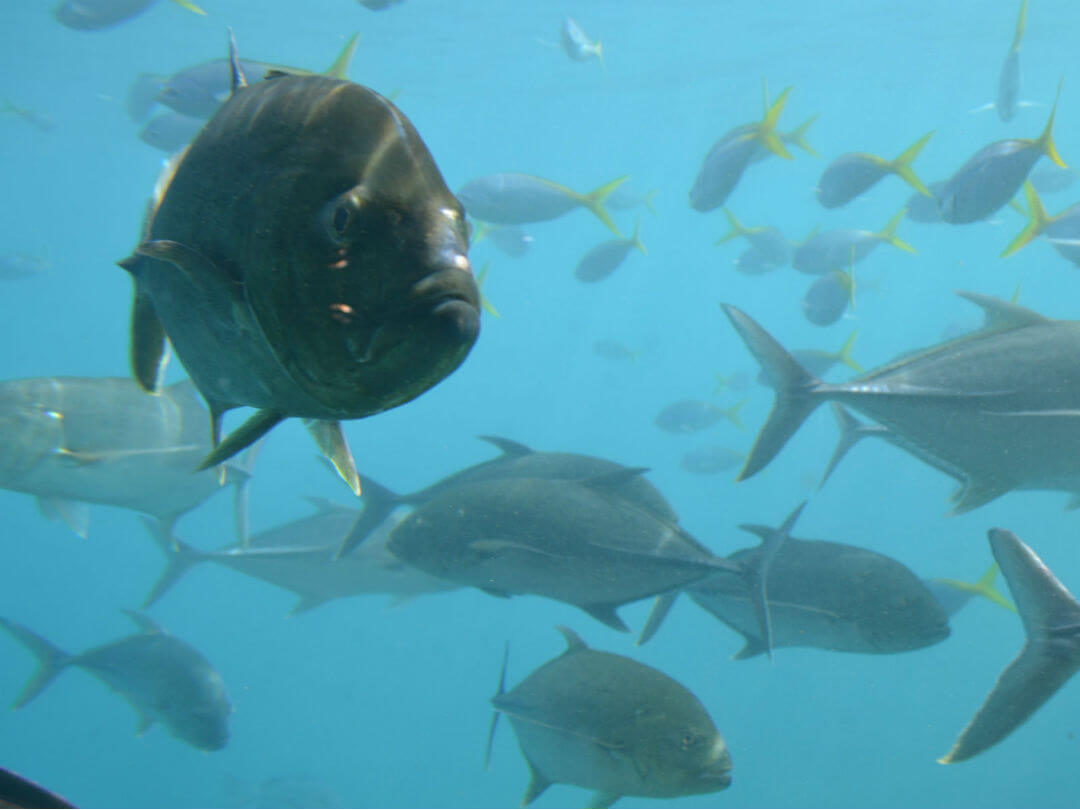 Exploring the Great Barrier Reef
That's enough of the facts and figures….. now on to the fun part of exploring the Great Barrier Reef.  There are many different day cruises available from the Queensland coast.  The major departure points can be found at
Airlie Beach
,
Cairns
and
Port Douglas
.  Cruises can vary in duration from a half to full day and there are also a few high powered boats that will take you out and back in only a couple of hours.   The locations these day cruises go to can vary from islands quite close to the coast, isolated sand cays and the outer reef close to the Continental Shelf which can be around 40 or more kilometres from the coast and take 90 minutes to reach.  Many cruises to the outer reef will berth at large pontoons or platforms where you can gently enter the water. If you are not sure about an Island, Boat or Pontoon based reef trip, read this
guide
to help you decide.
In general terms you can find half day cruises to the islands for less than A$100, whilst some of the cruises to the outer reef will be more than double that.
Most will provide you with equipment to use for snorkelling and many also provide other experiences such as glass bottom boat tours, underwater observatories and interpretive facilities (these can include touch tanks where you can see and pick up marine creatures, fish feeding, and presentations from marine biologists).  Full day cruises will normally include meals and have drinks available for purchase.
Return to Top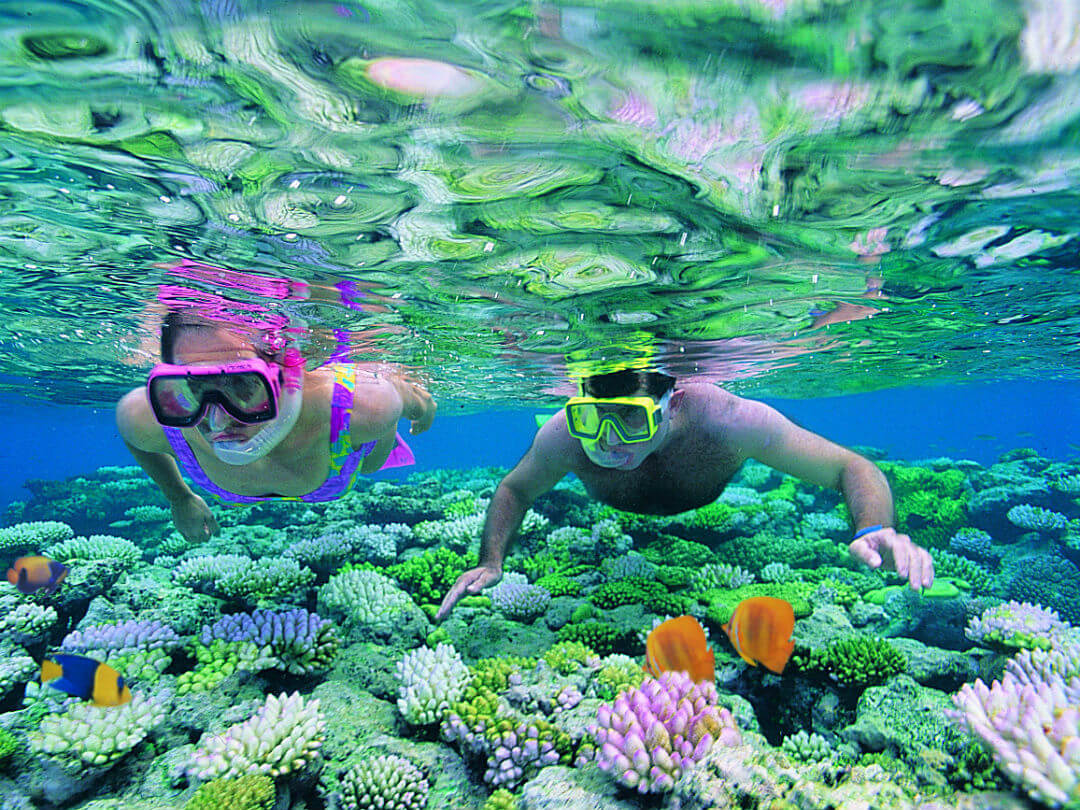 Want to find out more about Cairns? Including our favourite tours, latest specials, travel information and plenty more. See our
Cairns Things to Do Travel Guide
.
Cruising to the Outer Barrier Reef
Quicksilver Cruises leave from the marina at Port Douglas right on 10am each day. They operate what is known as a "wave piercing" catamaran which is air conditioned and well appointed. We travelled on Quicksilver VIII which had three decks of seating. I estimate the day we travelled there were around 200 people aboard and the boat could comfortably take 100 more. It did not feel crowded and we were able to sit at a window table for the journey out (hint – when you walk onto the boat take a seat near the entrance as you will get a great view of Port Douglas as you leave the marina and as a bonus will be one of the first off at the pontoon).
Once on board we enjoyed hot drinks and biscuits and if you are susceptible to sea sickness the crew will hand out ginger tablets at this time to settle your stomach. The skipper backed the boat out of the marina and we were on our way for the 90 minute cruise to Quicksilver's outer reef pontoon at Agincourt Reef. Those wave piercers definitely work as even though there was a 20 knot breeze and decent swell, the ride was smooth. 90 minutes actually passes quickly and gave us time to listen to a couple of different presentations about what to expect once at the Reef and optional activities that are available.
The optional activities sounded very interesting and our children settled for a "guided snorkelling adventure" with John, the Marine Biologist – he's the guy with the beard in the pic. Other popular optional activities include helmet diving (no experience necessary), scuba diving (both introductory and for certified divers), and scenic helicopter flights.
We arrived at the pontoon at 11.30am – by pontoon please don't think it's a floating deck – this one is large and spread over two levels and also has a walk through under water observatory where you can watch the snorkelers and divers as they swim amidst large schools of fish. There are freshwater showers, change rooms, tables and the buffet lunch is also served on the pontoon.
Return to Top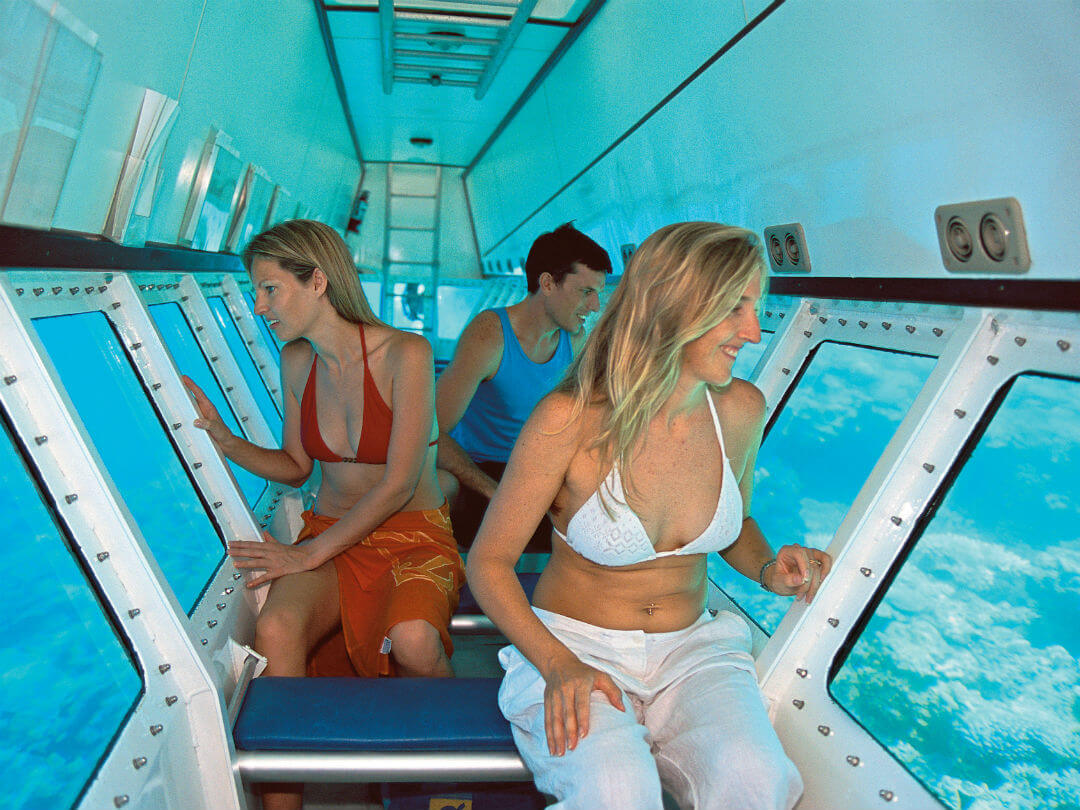 We grabbed fins, mask and a snorkel each and made our way into the water. The temperature was pleasant enough for us not to even notice a difference as we swam out from the platform. There is a large coral bommie directly in front of the pontoon and only about 25 metres away so we spent a good 10 or 15 minutes swimming around it and watching the fish life. I saw my first clown fish here!
By the way, if you do not feel you are a strong swimmer there are floatation devices available to wear or hold to give you confidence. Quicksilver also have qualified lifeguards and spotters on the pontoon to keep an eye on people in the water. If you don't want to get wet there are other activities to keep you occupied as well, including the underwater observatory and a semi submersible cruise (like a glass bottom boat but better).
The boys then joined John for their guided snorkel adventure. This went for about 45 minutes and gave them a wonderful introduction to the Reef and they were able to see lots of coral and fish they probably would have missed on their own. A reasonable swimming ability is recommended for this activity and if you have this it is definitely worth the extra money to get an in depth reef experience. Check the boys out here with their certificates.
Return to Top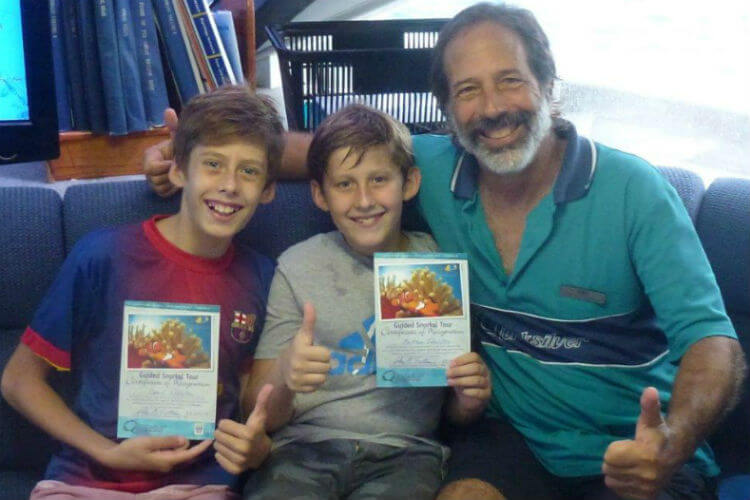 Snorkelling and Diving from Cairns
Lunch is available from about midday onwards and consists of a hot and cold tropical buffet (think cold cut meats, chicken, cooked prawns, salads, pasta and fresh fruit).  The quality of this buffet was much better than expected and food was constantly refreshed and guests were encouraged to go back as often as they liked.
After lunch we joined one of the complimentary semi-submersible cruises with about 30 others.  This was like being in a submarine just below the water surface as the driver navigated us around the coral.  There was commentary provided to explain all that we were seeing and the cruise went for 20 minutes.  They run throughout the day so don't worry if you miss the first couple!
All up we had 3 ½ hours at the outer reef pontoon.  The highlight for us was seeing a large green sea turtle up close and being able to swim with it for several minutes.  We also enjoyed seeing a Maori Wrasse fish, the clown fish and many giant clams.  We even posted a letter at a bona fide Australia Post box on the outer reef platform!
Quicksilver have been in operation for at least 25 years (I first went on one of their wave piercers in 1989) and have won many awards.  I think a big part of their success can be attributed to their staff – throughout the day they worked hard greeting and talking with guests, serving tea/coffee, clearing tables and imparting their knowledge about the Great Barrier Reef.  Their service level was fantastic and even with 200 people on board it was never difficult to get what you wanted.
The journey back to Port Douglas was relaxing and we enjoyed a couple of drinks from the bar whilst the kids amused themselves talking to the marine biologists and playing Uno!  We were back in Port Douglas by 4.30pm having had a really enjoyable day.
Hopefully you are inspired to make the effort to visit the Great Barrier Reef one day.
Return to Top