Hunter Valley Wine and Spirits Tour
Tour Review
Next stop was for some vodka tastings at the Hunter's only distillery, aptly named the Hunter Distillery.  Here we were given small test tube vials, each with a different vodka as well as liqueur.  The distillery manager explained the production process and gave an overview of how best to enjoy the spirits on offer.  Bottles are available to purchase, and amongst our group the chocolate inspired vodka proved popular.  I personally enjoyed the choc-mint liqueur with a noticeable complexity of flavours.
Return to Top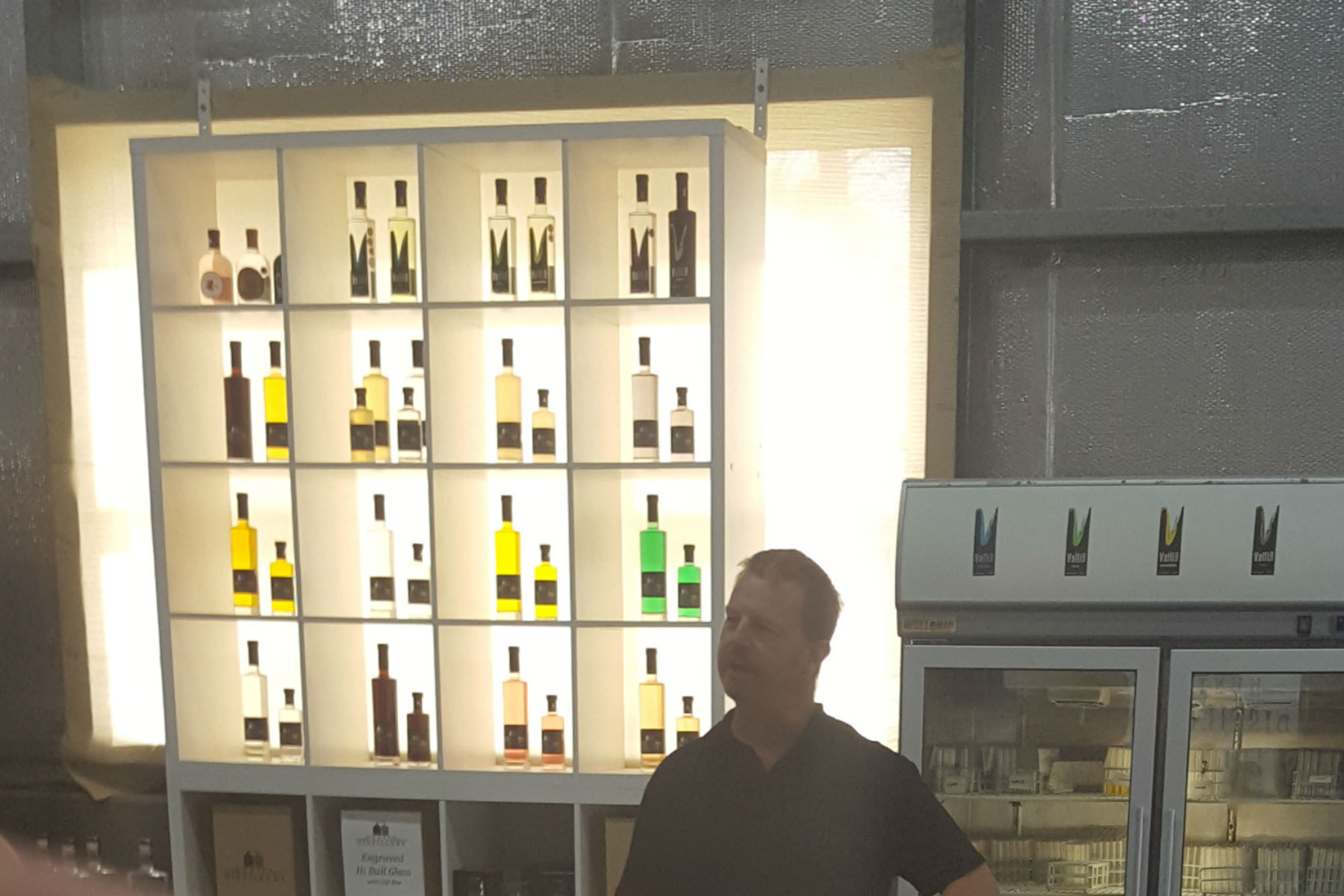 I noticed some very familiar Australian wine brands such as Tyrrell's, Lakes Folly and De Bortoli as we made our way from the Distillery to the lunch venue of the Hunter Resort.  This resort has a cellar door, pub and restaurant onsite, so we were able to do several tastings during the hour and half here.  Lunch was a choice of several mains, with special diets also catered for.  I had a terrific chicken and salad, whilst others had pizzas, mushroom tart, slow braised lamb, smoked salmon and fish and chips…. the lunch was certainly more than I was expecting.  Afterwards the group had time to explore the resort, with some of us doing a Matilda Bay beer tasting and others sampling some of the wines (these tastings are at an extra cost, however very good value).
Return to Top
Following lunch we had a short drive to the first of our included wine tastings venues, this one being Mt Pleasant Estate.  Here we were treated to 9 different tastings and the wine presenter gave an overview of each, going into lots of detail about the production process and ideal foods to match the different wines to.  We tasted semillon, chardonnay, shiraz, and some Spanish grape varietals.  I certainly left this hour long tasting with a lot more wine knowledge than I had started the day, including the fact that 2014 was the best year for wines in the Hunter since 1965.  Several of the group purchased wines here and they were very reasonably priced, particularly if buying a dozen or more bottles.
Return to Top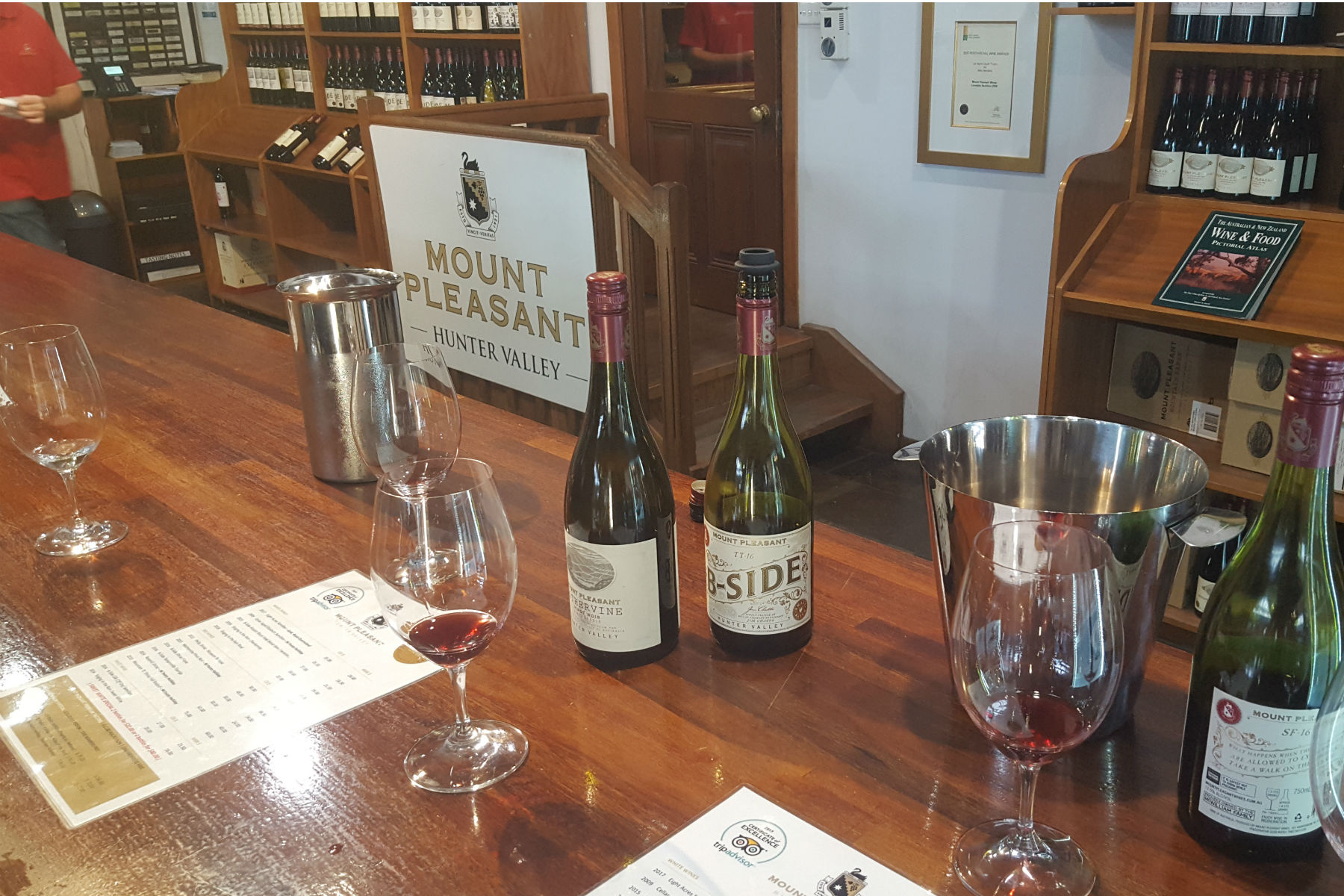 Our final stop was in the Hunter Valley was at a smaller boutique winery called Allandale.  Here the presentation was less formal and held amongst the oak barrels within the wine production area.  I'm slightly embarrassed to say that I can't remember if we tasted 6 or 7 wines here, however I certainly enjoyed them, so much so that I ordered a mixed case for home delivery!  I am sure I will enjoy opening these wines, knowing they are limited production and not available for general purchase – it will certainly make me remember the tour each time.
Return to Top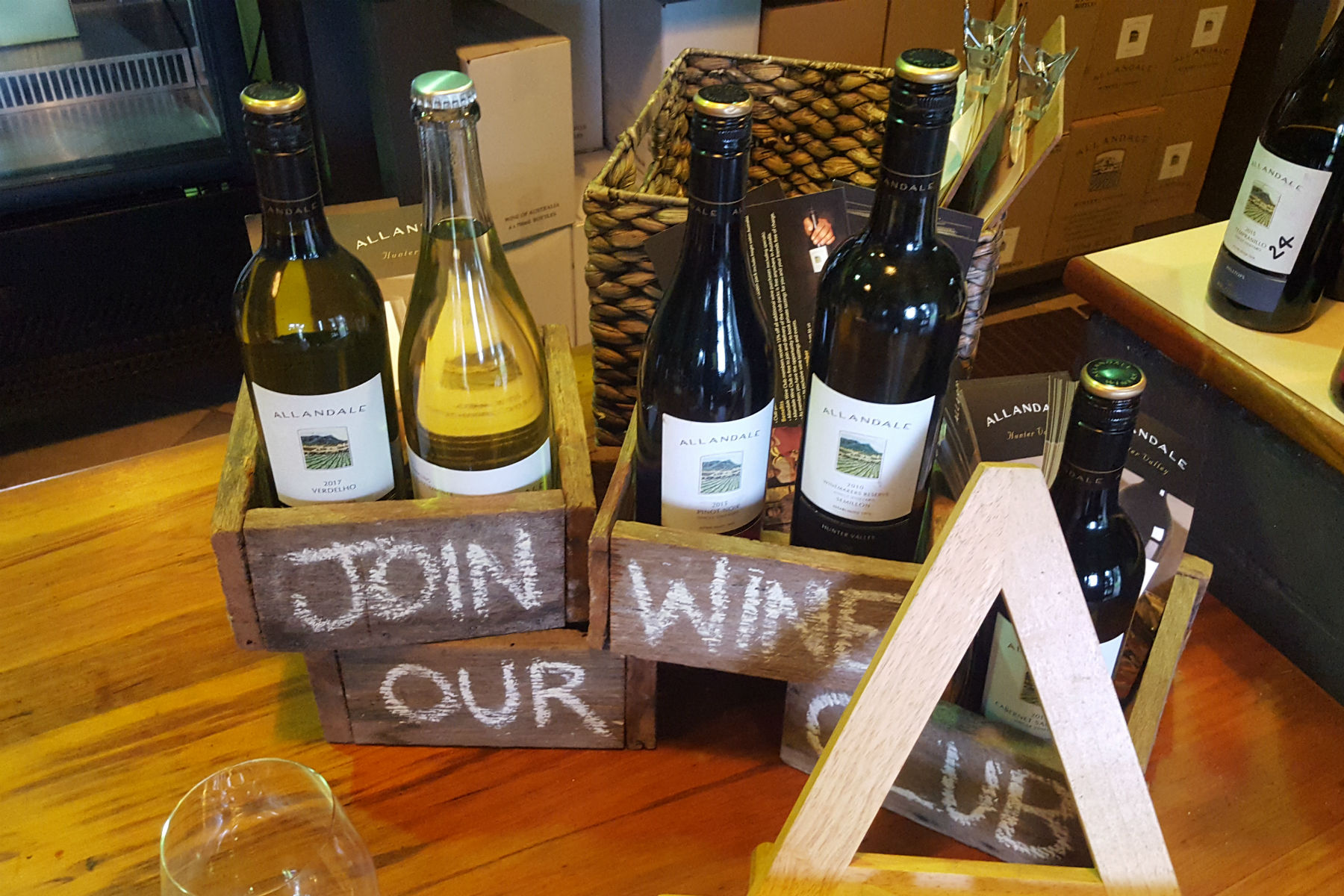 We left the Hunter Valley with light rain falling about 4pm.  As expected the mix of food and drinks throughout the day had most on the bus snoozing soon after.  This is one of the great benefits of joining a tour of the Hunter Valley – no pressure to limit the wine tasting, safe in the knowledge someone else is doing the driving.  Of course, responsible service of alcohol is adhered to nonetheless.  Enroute back to Sydney we again had a comfort stop in Wyong to break up the journey.  We arrived back into Sydney city around 7pm, having enjoyed a very full day of activity, some with purchased reminders of the day, all of us with a smile and improved appreciation for the food and wine of the Hunter Valley.
Return to Top