AAT Kings Sydney and Bondi Beach Tours
Tour Review
Partaking in this half day city sightseeing tour coincided with a perfect summer day in Sydney.  It was a full coach load of travelers that departed from Darling Harbour at 2pm.  We travelled beneath the Sydney Harbour Bridge and into the heart of the historic Rocks area of Sydney, so named from the sandstone that formed the foundation of so many buildings here.  Our driver/guide, Ray continued up Macquarie Street, informing us this was a street with many surgeons and medical specialists as well as the location for the New South Wales Parliament House.
The first stop of the Sydney tour was at Mrs Macquarie's Chair, so named after a stone chair the convicts built the Governor's wife.  It is located on a point that has a wonderful view over Farm Cove, the Sydney Opera House and Sydney Harbour Bridge.  We spent approximately 20 minutes here which gave plenty of time to wander around the point, see the Chair up close and take iconic photos such as these:
Return to Top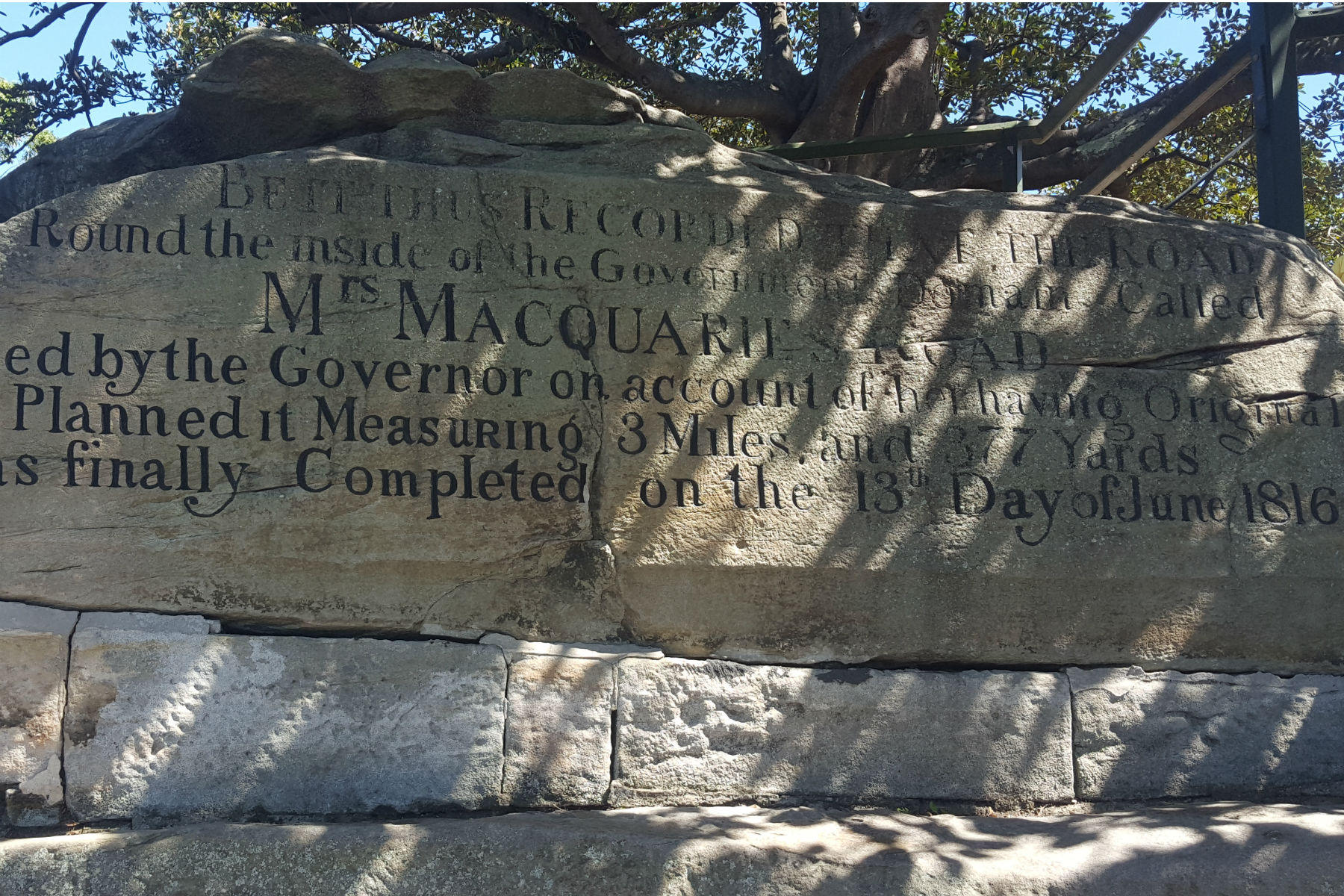 On the way out of this area we passed the Botanic Gardens and Art Gallery, both places I have made a note to revisit soon.  We navigated the Eastern Suburbs traffic on the way out to Watson's Bay for the second stop of the tour at the Gap.  Located at the southern entrance to Sydney Harbour, these spectacular tall cliffs afford magnificent views across Sydney Heads and down the Harbour.  When the area was settled it was decided to locate a bank out here, so when driving past have a close look at the lighthouse and you will see its unusual structure as it was built for two purposes – a bank downstairs and lighthouse above.
Return to Top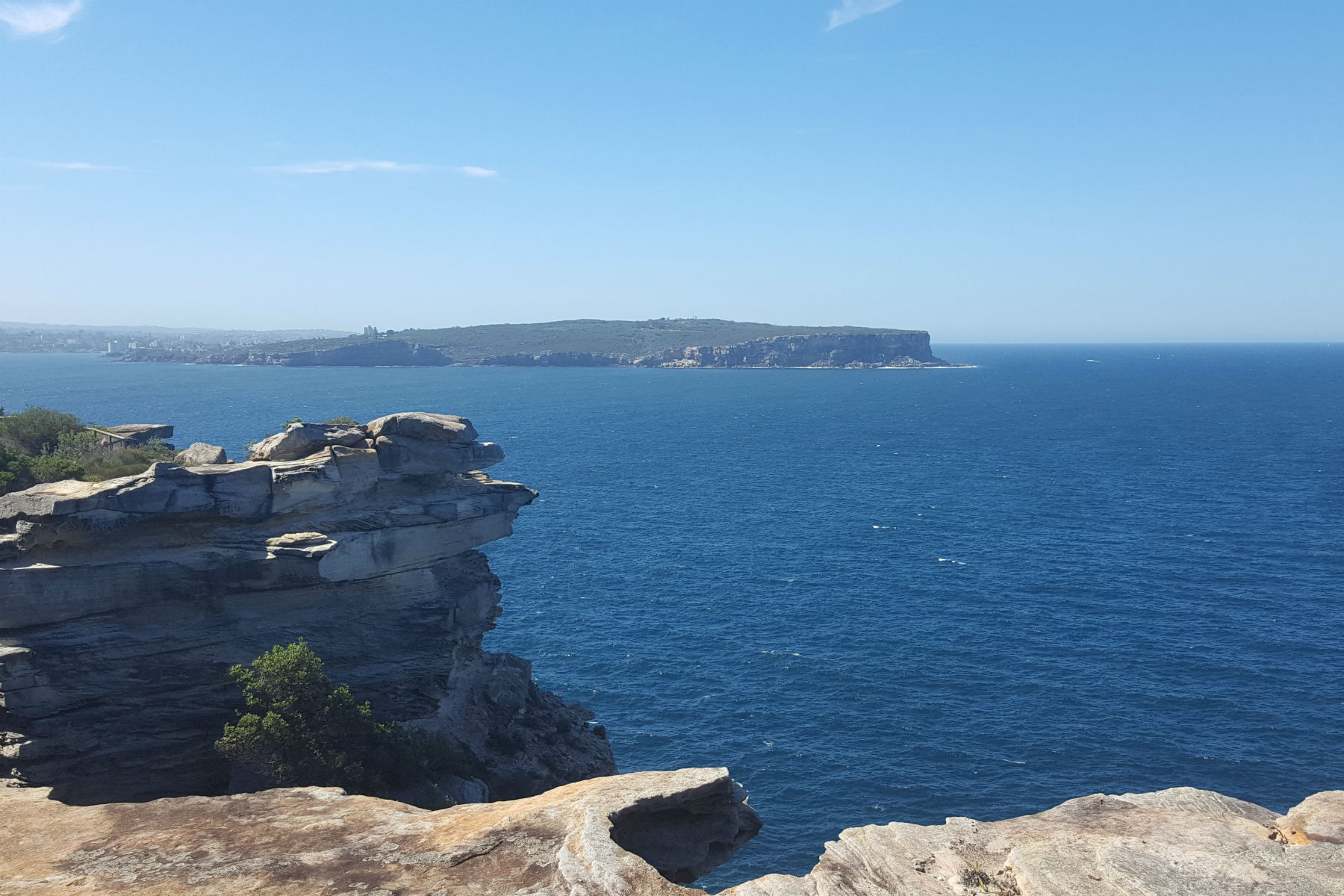 From here we travelled to one of the highlights of the tour, Bondi Beach.  As mentioned, it was a perfect summers day, with blue skies and warm breeze, so Bondi was at its picturesque best this afternoon.  We arrived about 4.15pm and had 45 minutes to stroll the beachfront, have a swim or purchase a refreshment.
Return to Top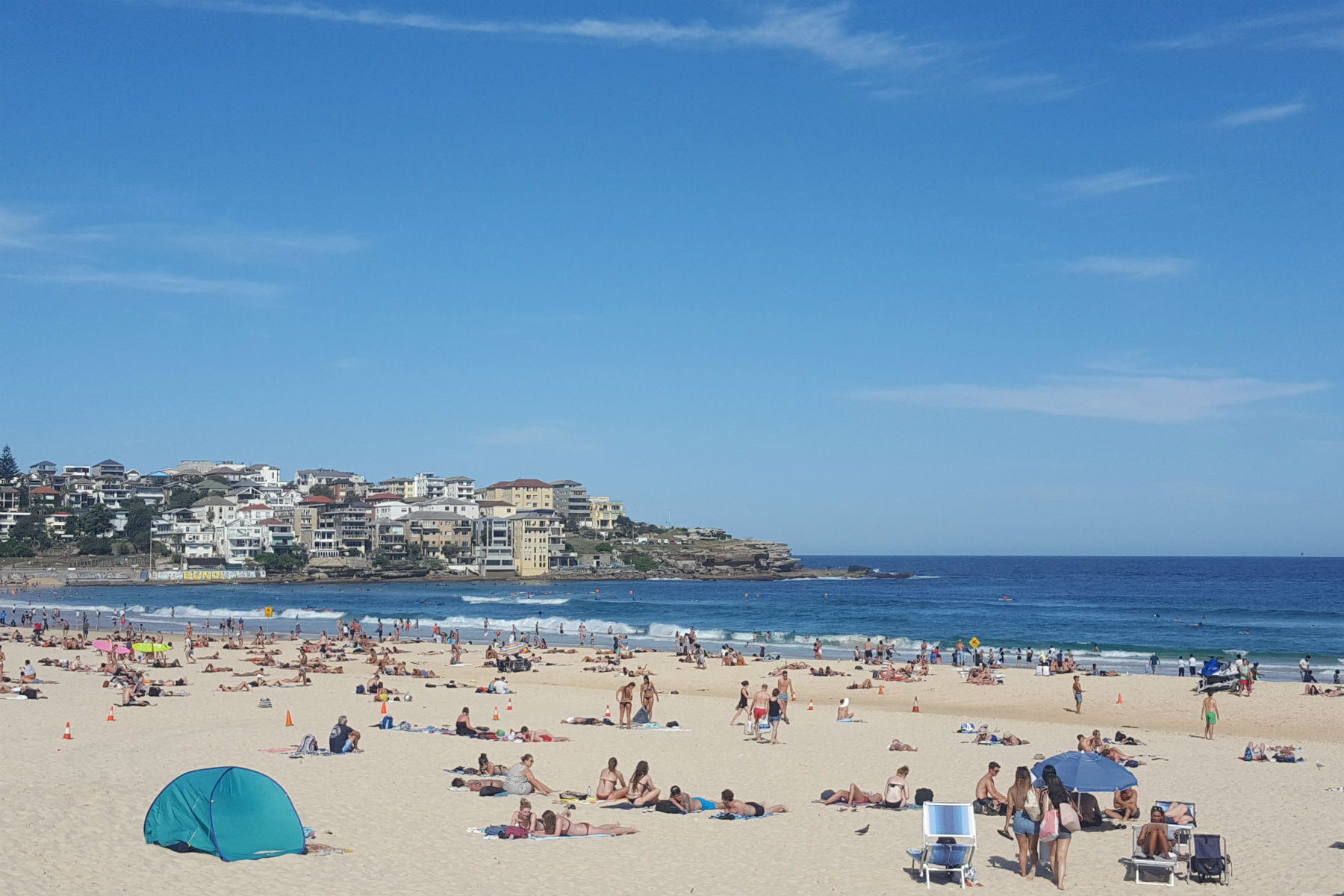 The drive back into the city took us through Paddington, past the shopping and boutiques of Oxford Street and into the CBD, where the tour ended at approximately 5.30pm.  I would recommend this Sydney tour for those with limited time or ideally as an introduction to Sydney to enjoy early in your stay – there are many places of interest that the tour drives past, so make a note of these and return to them at your leisure later on.
Return to Top