Melville Island – which is the second largest island in Australia – is connected to Bathurst Island by a car ferry over the Apsley Strait. The Tiwi Islands themselves are accessible by air or sea. The Indigenous inhabitants of the Islands identify themselves as the Tiwi People, distinct – both culturally and linguistically – from their Arnhem Land counterparts. The Tiwi People make up around 88% of the Tiwi Islands population (~2,500 in number) and the majority live in Wurrumiyanga on Bathurst Island, as well as Pirlangimpi and Milikapiti on Melville Island.
It is thought that the Tiwi People first had contact with non-Australian natives when Indonesian-based Makassan trepangers (sea cucumber collectors) and traders initiated contact as early as the 1500s. They then encountered Dutch explorers, who landed on the Islands in 1705. It wasn't until 1824 that the first European settlement was established upon Melville Island, and this settlement – which was located near what is now known as Pirlangimpi –was the first European settlement in Northern Australia. This settlement was abandoned in 1829 though, due to the harsh conditions and the hostility of the Indigenous population towards the new settlers.
In 1911, Francis Xavier Gsell established a Catholic mission on the Tiwi Islands, which assisted the Tiwi People with access to welfare and education, but it is thought that there were also many negative affects created by the mission, such as the suppression of the Tiwi language and culture. Thankfully, there remains enough knowledge of the ancient Tiwi People's culture today to keep the candles of tradition alight and to teach other's about what remains.
Today, the traditional people of Tiwi are world renowned for their amazing and colourful art and craft works. If you happen to come across an Indigenous Australian art piece while overseas, there's a good chance it was created right here on the Tiwi Islands. The Islands themselves are thoroughly decorated with the masterful designs of its people, including the schools, the church, the carved burial poles and within the many art centres dotting the Islands.
By visiting Tiwi Islands, you'll not only be able to experience the creation of this art yourself, but you'll also be able to see and appreciate the stunning natural environment that inspired many of the works. The pristine wilderness of the Islands has flourished in its isolation from the mainland of Australia. As a result, the vast, open eucalypt forests, amazing wetlands and gorgeous coastal areas are bursting with wildlife – much of which consists of rare or endangered species. Whether you're after a wildlife experience, an Indigenous cultural experience or just a relaxing weekend away in a secluded location, Tiwi Islands is simply a place well worth visiting!
Return to Top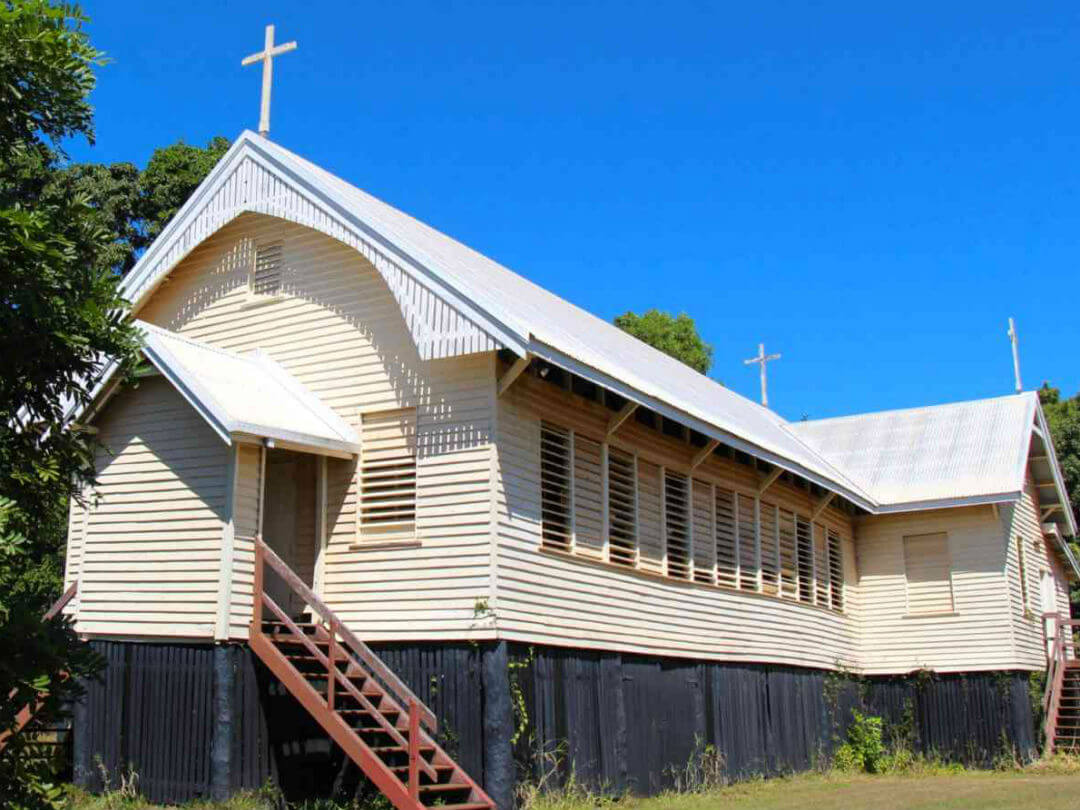 Want to find out more about Darwin? Including our favourite tours, latest specials, travel information and plenty more. See our
Darwin Things to Do Travel Guide
.