Top 10 things to do Sunshine Coast
Noosa has its own charm, it is laidback but also has a subtle hint of sophistication.  It has a reputation both domestically and internationally as the place to holiday. Mention you are holidaying at Noosa and immediately you will be envied. Noosa can be a little confusing at first as there is Noosa, Noosaville, and Noosa Junction all running into each other. The Noosa River flows through Noosaville. Where ever you base yourself you are not far from anywhere. Noosa has so much to offer, whether it is beach activities, sporting events, adventure, nature or just enjoying the great food and wine scene, the days will slip by.  Of course it has a great reputation for shopping as well!
Why I love Noosa
? I love the ease of going from the beach to breakfast, back to the beach, rest, late afternoon swim and then to dinner! All this without getting in a car! One other thing I love about Noosa, my run through the Noosa National Park each morning. It has to be one of the great running tracks of the world!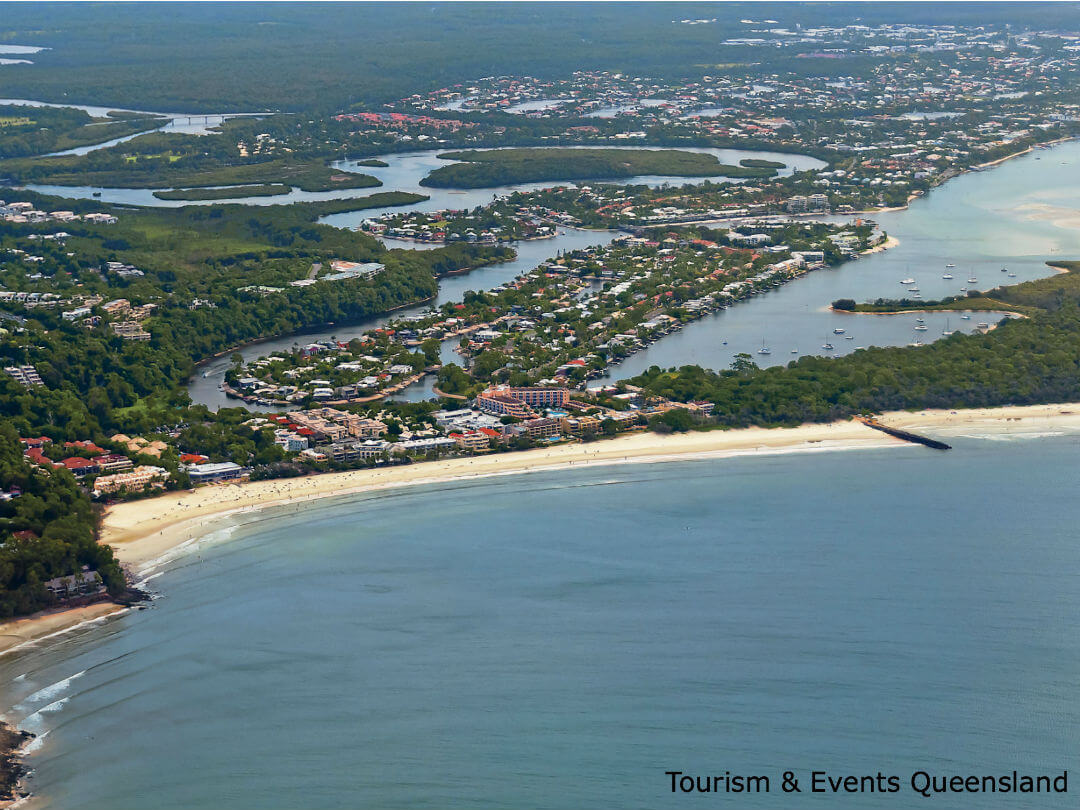 There are so many
great beaches on the Sunshine Coast
. They all have their own charm and people love them for different reasons. There are several stretches of unbroken beaches, the longest being 22 kilometres. Whether you are looking for a surf beach, a calm beach, dog friendly, secluded, secretive, one to go driving on, you will have a choice. Main Beach at Noosa is one of a few north facing beaches on the east coast of Australia providing safe sheltered waters, great for families.  There are also little beaches in the Noosa National Park, well worth the effort.  Noosa has other beaches, Noosa North Shore and Alexander Bay that the locals love. Some of the better known family beaches are found at Mooloolaba, Maroochydore and Caloundra. There really are too many beaches to mention in this article.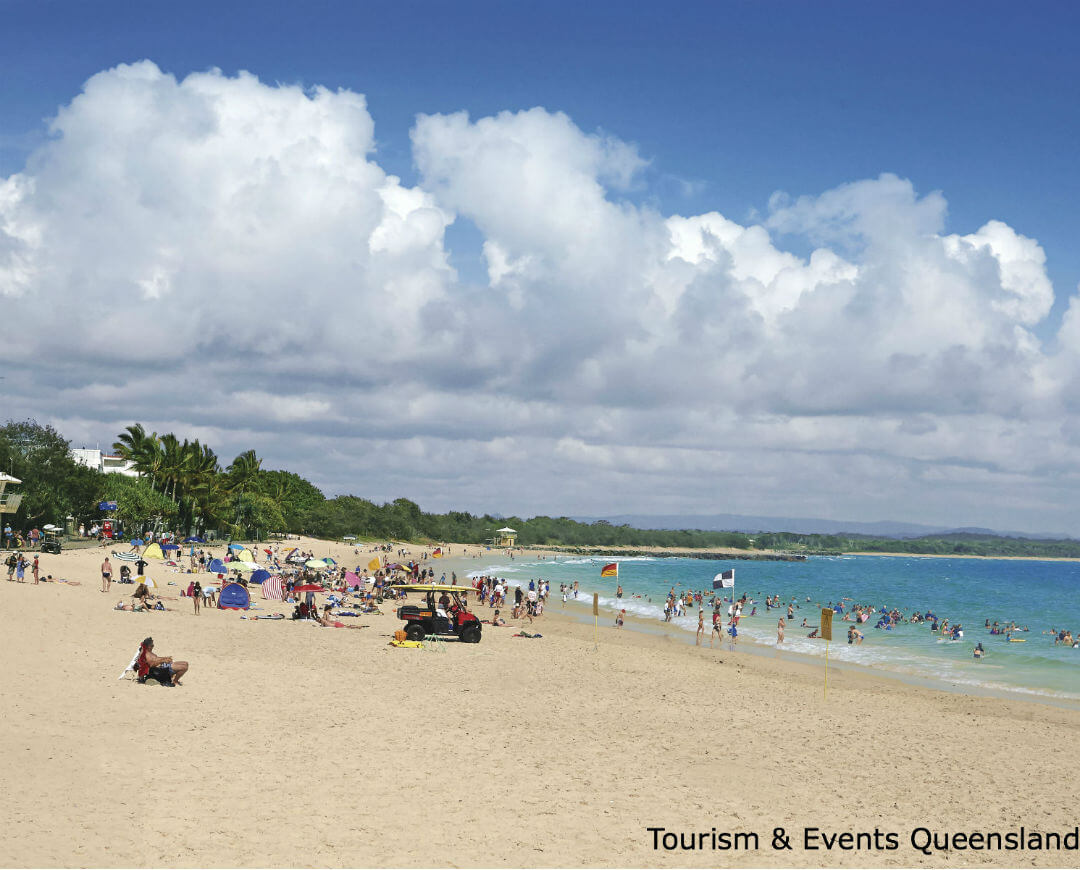 Everglades and Waterways
The Noosa Everglades, so beautiful and magnificent but still a secret! The Noosa Biosphere Reserve is 150,000 hectares of land and sea where you can witness the diversity of ecosystems and culture. Be sure to go on a tour of the Noosa Everglades and see for yourself the wonder and beauty of nature.  You will visit Lake Cootharaba, Fig Tree Lake, Kinaba, Harry's Hut and the Upper Noosa River which is known as the river of mirrors  (you will discover why). There are boat tours, canoe or kayak tours and overnight camping trips.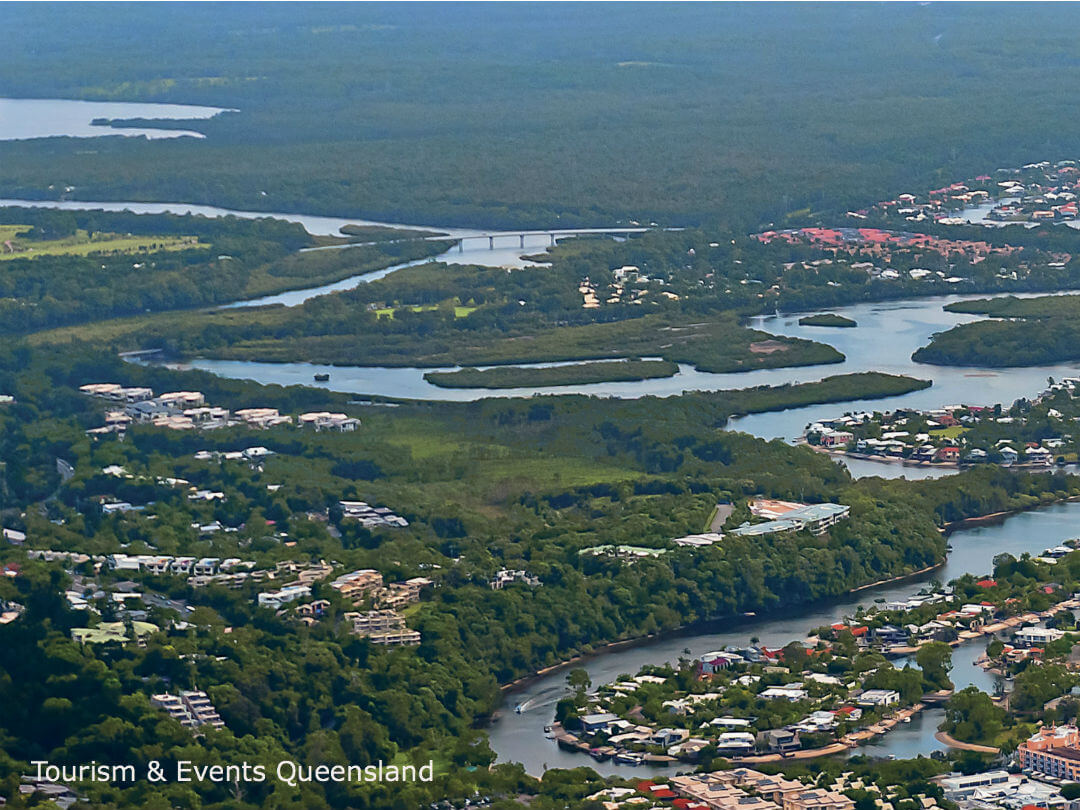 Sunshine Coast Hinterland
One of the joys about the Sunshine Coast is the hinterland. It is nature at its best. Nearly always so lush and green. There are wonderful little villages and towns with charm, some are known for the art and others for the produce. Be sure to
visit
Maleny, Montville and Eumundi.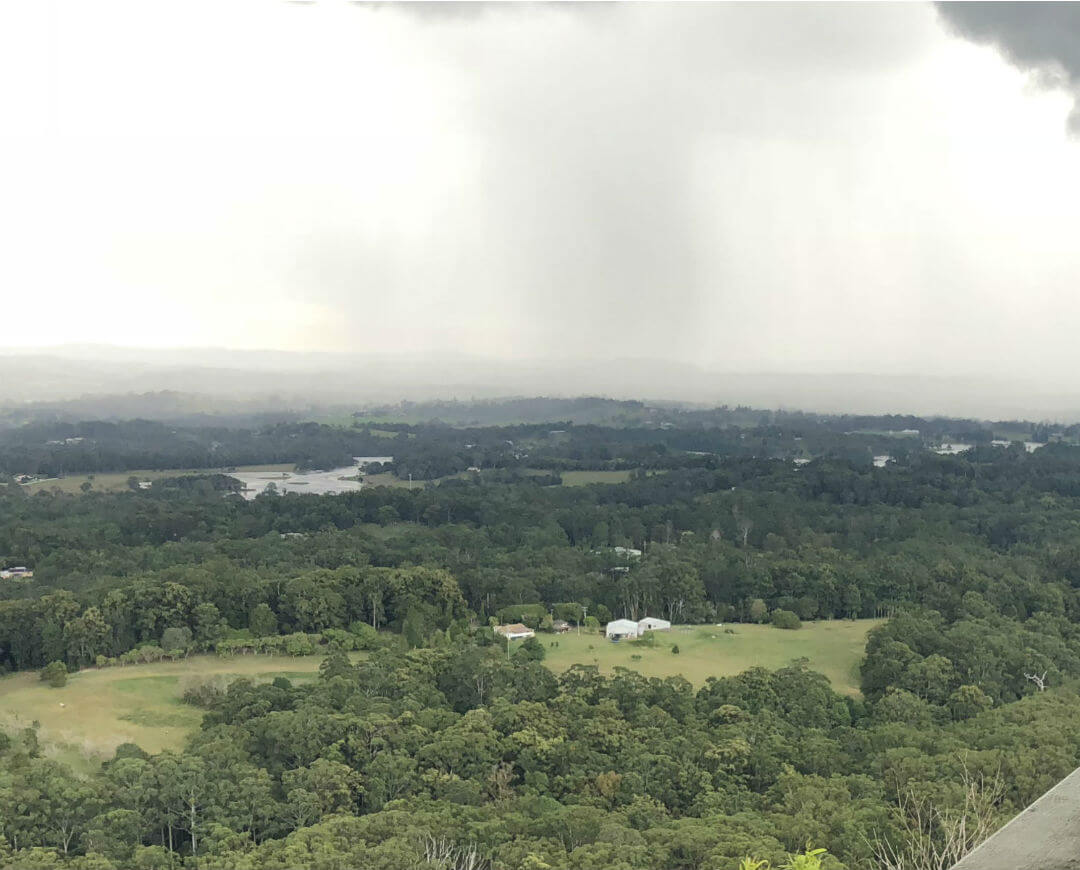 Rainbow Beach & Fraser Island
I am going to acknowledge right now that Rainbow Beach & Fraser Island are not on the Sunshine Coast, however very close!  Rainbow Beach is 107 kilometres north of Noosa. Rainbow Beach is the closest access point to Fraser Island when travelling north of the Sunshine Coast. Rainbow Beach is where you will see the Coloured Sands. Due to erosion, 72 different coloured sands have been exposed. They are the result of iron oxide and leached vegetable dyes. It is believed they have been forming since the last ice age. They are wonderful to see especially early morning or late afternoon. Fraser Island is the largest sand island in the world. It is 120 kilometers long.  It is a nature's lovers paradise, with beaches, rainforests, lakes, flora and fauna. Ecotourism is why people come to Fraser. There are tours from Brisbane and Noosa to
Rainbow Beach
and
Fraser Island
.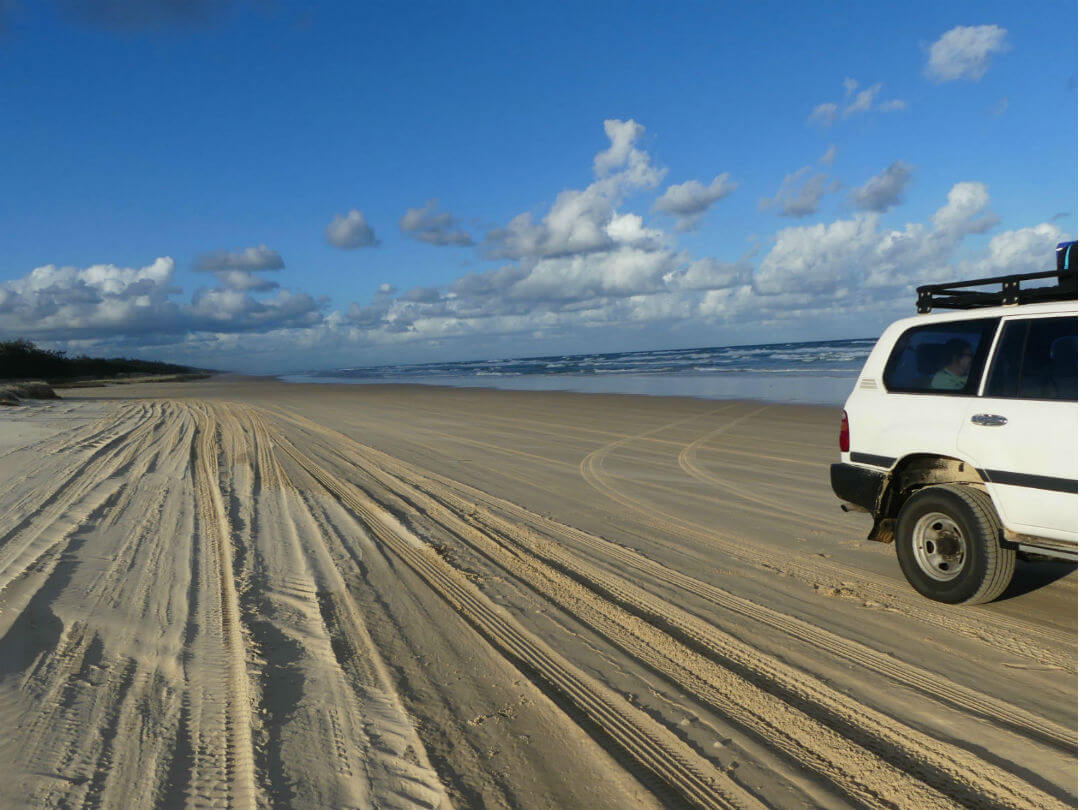 In their own words Steve and Terri Irwin's vision "has always been to make Australia Zoo the biggest and best wildlife conservation facility in the entire world, and there is no other zoo like Australia Zoo". Australia Zoo is a 100 acre zoo located on the Sunshine Coast. It started in 1970 as Beerwah Reptile and Fauna Park by Steve's father and mother. Look at it now! There are dedicated areas for animals, such as The Crocoseum, Africa, Tiger Temple, Elephantasia, South East Asian Precinct and the Rainforest Aviary. There is simply so much to see and do that a day will be too short. There are so many shows, talks etc that take place daily. You may want to visit Roo Heaven and feed the kangaroos, or pop over to cuddle a koala, check out the animal hospital or visit Bindi's Island where all sorts of animals live. Whether you plan the perfect day yourself or take a
private tour
, your visit to
Australia Zoo
will remain with you always.
The
Eumundi Markets
are the most well known markets on the Sunshine Coast. They are on every Wednesday and Saturday at
Eumundi
. They started back in 1979 and have grown into one of the best markets you will find. It brings the whole town together.  The town itself is also worth the visit. You can buy all sorts of things from craft, furniture, the abstract and fantastic local produce.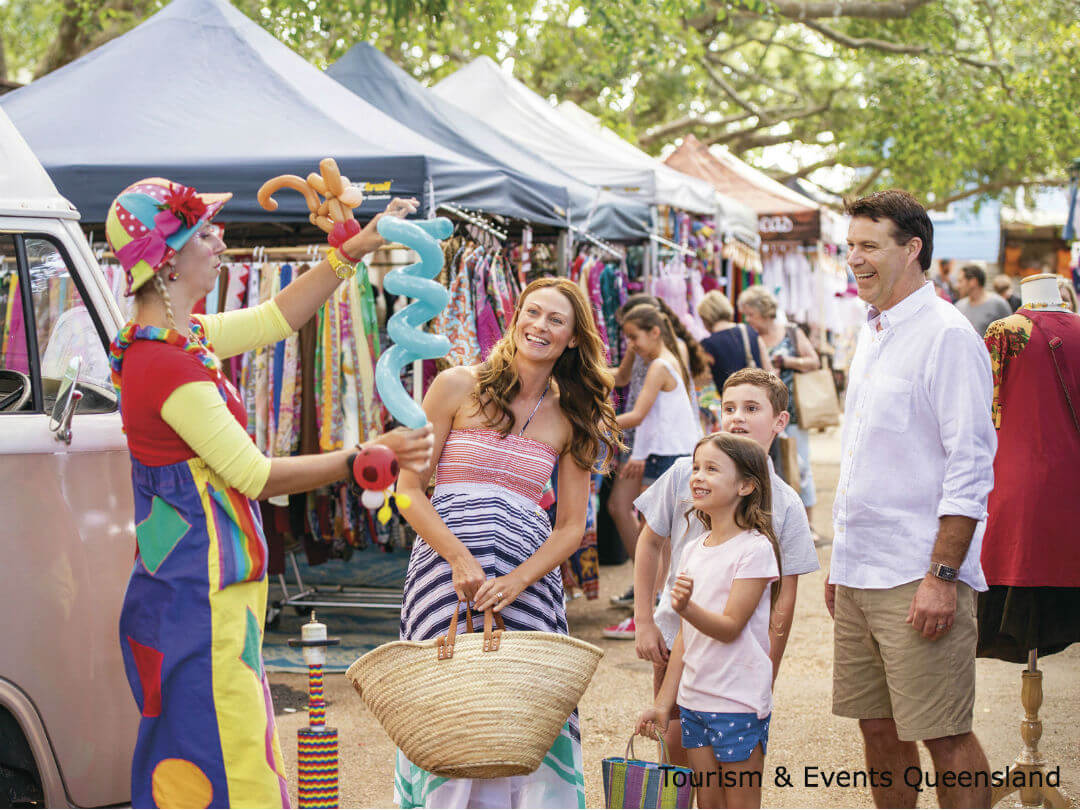 Noosa Food and Wine Festival
In May each year all the food and wine lovers of the country and our great chefs descend upon Noosa for
Noosa Food & Wine
. There is so much to see and experience. You can take tours to the hinterland and speak with the producers, watch cooking demonstrations done by world class chefs (pick up a secret hint or 2) or eat at one of the participating venues. Some of the venues are amazing for example Noosa Main Beach parties, lunch down the middle of Hastings Street, or a BBQ on Noosa River. The festival goes for 4 days, be sure to book your tickets as soon as they go on sale as they sell out very quickly.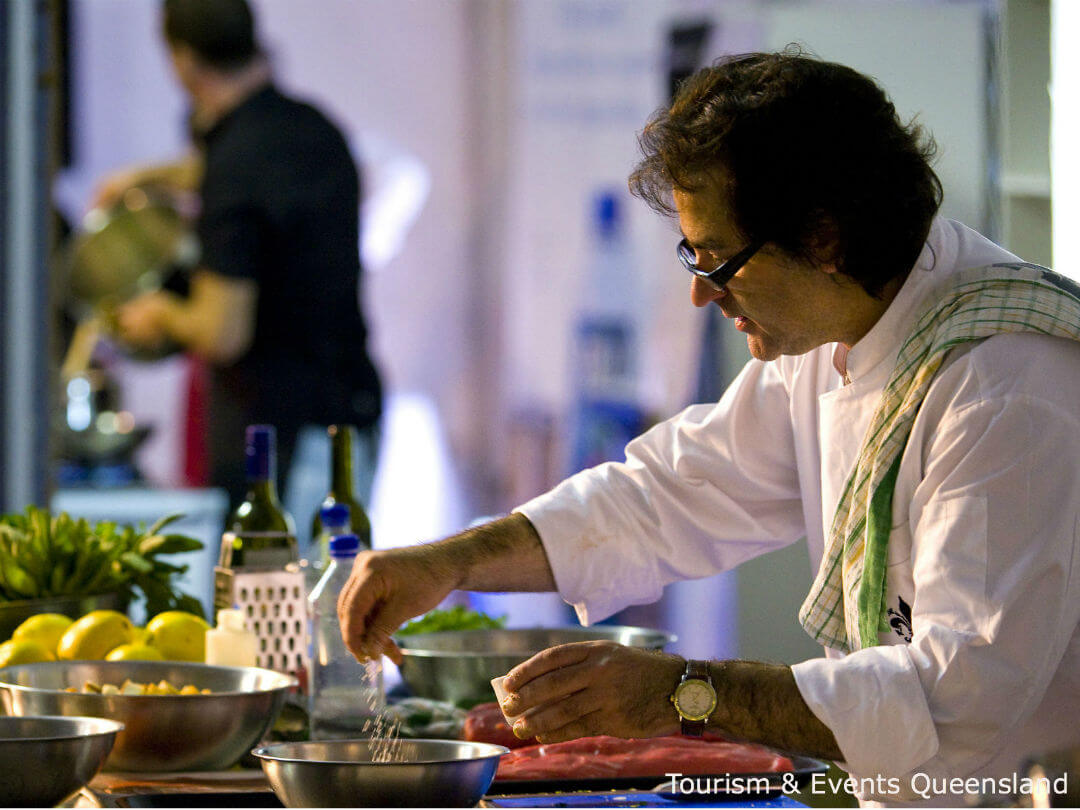 Spirit House Restaurant and Cooking School
Spirit House
is a magical place, set in tropical gardens around a pond, you will be feeling relaxed within minutes of arriving. During the day you see the countryside surrounding it and at night it turns into something else, a little wonderland with candles burning everywhere. The food is exceptional, all prepared from scratch on the premises. It is not only an award winning restaurant but a very well know cooking school with a fabulous reputation Australia wide.  Why not come and learn the basics of great Asian cooking, you get to enjoy what you prepared along with matching wine. Some of my favourite recipes are what I have learnt at the cooking school.