Among the popular Tropical North QLD destinations, Townsville is probably the least promoted, even though it has as much to offer as other more popular locations within the region, such as Cairns and Port Douglas. Interestingly, this is actually a benefit for visitors, as it means you'll get the same amazing hospitality, outstanding atmosphere, gorgeous tropical weather, access to all the tourist hotspots (with the added bonus of being only 8 kms from Magnetic Island) and the stunning coast – all this for less cost and with fewer crowds!
If you're one of the clever ones who have realised the benefits of visiting Townsville, there are a few 'must do' locations and activities that make this area stand out above the rest.
Located just 20 minutes (8 km) boat ride from Townsville, the alluring Magnetic Island is part of the Great Barrier Reef's island chain and is protected under its World Heritage listing. This stunning island paradise is everything you'd imagine a tropical island to be, with lush internal forests, pristine sweeping beaches, calm bays, amazing dive sites and wildlife galore!
Whether you want to spend your time on the island relaxing and soaking up the atmosphere, or participating in exciting activities, Magnetic Island can make it happen. Nature lovers can take a walk along the many trails through the forest and around the island, spotting koalas, wallabies, echidnas and birdlife along the way, or dive in and explore the colourful corals and abundance of sea life along the island's reefs. The island has great patrolled swimming beaches and picnic areas at Horseshoe Bay, Alma Bay and Picnic Bay, from which you can enjoy a range of beach activities, while rocky shore areas along the island's coast offer great fishing opportunities. A number of prime lookouts allow for whale watching in season. The island offers all of the resort amenities – including restaurants, bars, café's and spas – but accommodation can also be very cost-effective with a number of caravan parks and backpacker's accommodation too. it is definitely worthwhile to catch the ferry across to Magnetic island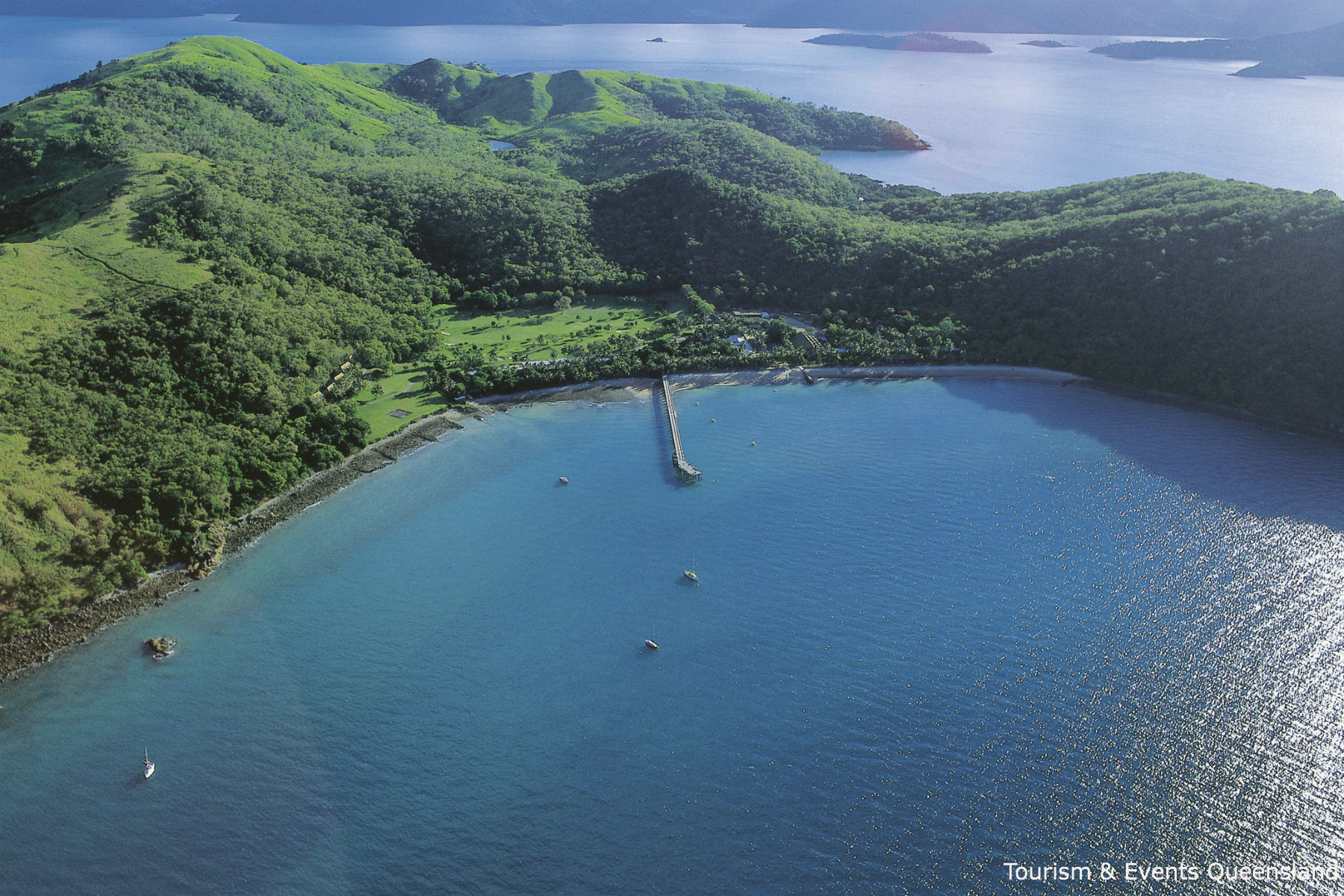 Located a quick 89 kilometres southeast of Townsville, the famous
SS Yongala shipwreck
is renowned for being the best shipwreck dive in Australia. The wreck's surrounding waters are absolutely teeming with sea life, including some diver's favourite finds, such as manta rays, Maori Wrasse and other groupers, as well as bull sharks.
The crystal clear visibility makes the more than 100-year-old wreck very easy to explore, and the colours of the coral that cling to it are bright and vivid. While most of the ship's body is covered by both hard and soft coral, quite a few sections are still recognisable as the grand ship it once was. With the engine, steam rooms, rudder, forward mast, aft mast and other sections still distinguishable, that sought-after shipwreck eeriness is present at this amazing dive site. It's imperative to dive at the SS Yongala while the weather is good as it can be dangerous during inclement weather, but you're guaranteed to leave with a smile on your face after a dive at this truly spectacular location.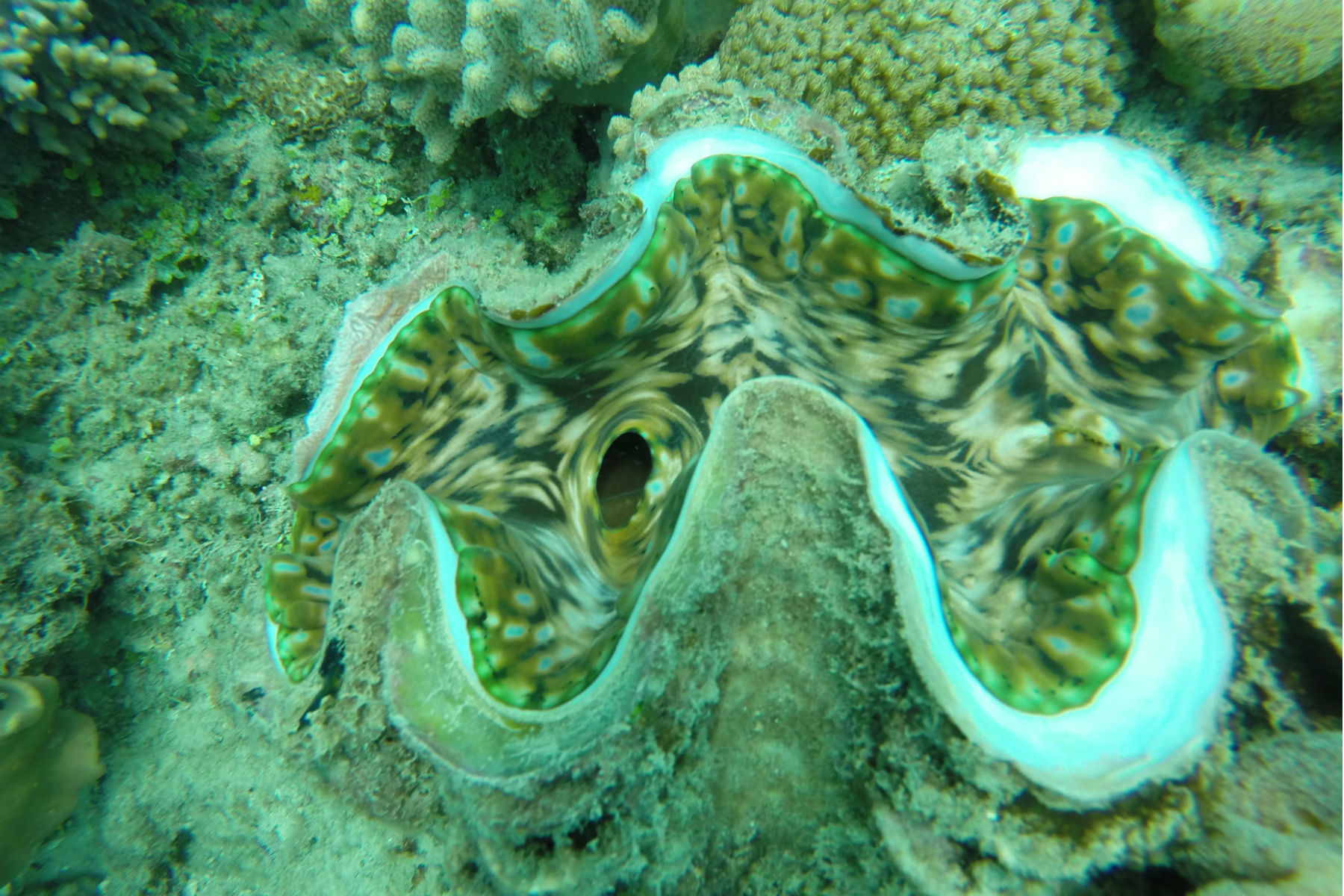 Surrounded by hillside, this expanse of lush, tropical wetlands consisting of huge lagoons, heaths and vine-clad woodlands is located only a minute or two from the city centre. With numerous walking and bike tracks throughout the park ranging from easy to mildly difficult, the Town Common Conservation Park is the perfect place for people of all ages and abilities to visit. The tracks lead to a number of gorgeous lookout locations, with views encompassing the park itself, the surrounding hills and the coast. Photographers will love visiting, but nature lovers and bird watchers are particularly thrilled when they visit, as there is a huge population of wildlife thriving within this protected sanctuary. Dingoes, wallabies, reptiles and amphibians share the space with over 280 species of birdlife, including geese, ducks, herons and other water birds.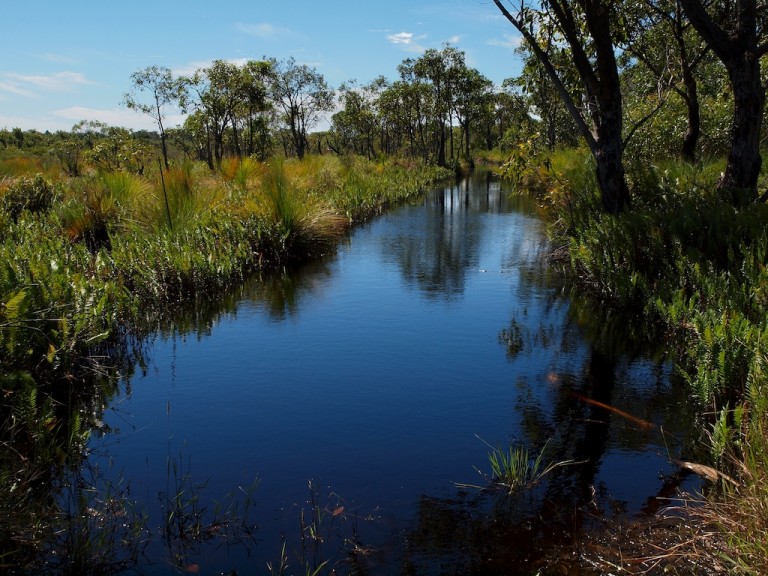 Townsville's Military History
Townsville has a long 130-year history and is home to Australia's largest Army barracks, so it's no wonder that this town has a strong military history. Take a self-led tour to discover the influence of the military upon the local area by visiting museums, memorials / monuments, defence sites, barracks and more. One of the most popular areas is Jezzine Barracks heritage precinct, situated on The Strand, it is a significant site for both traditional owners and military history in Townsville. You'll learn of the sacrifices made by the local men and women during wartime, the impact of these tumultuous times on the local region and see the remnants that have remained. You'll come away with a new appreciation for all who were and are involved with defending Australia during the good and bad times.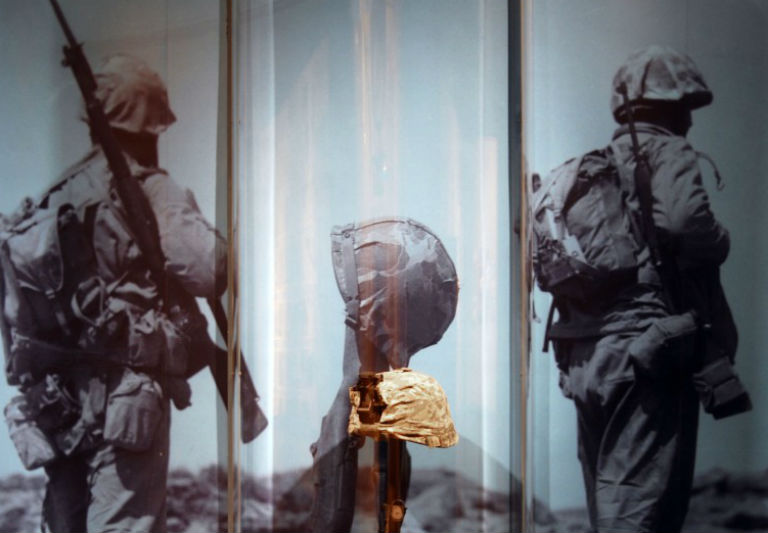 The Strand is Townsville's vibrant beachfront promenade and acts as the heart of the city's entertainment district. Spanning two kilometres, The Strand has it all – from accommodation to retail opportunities, restaurants, café's, bars, parks, barbeque areas and even a huge free water park! All this accessible from the scenic walking and bicycle tracks that run through the promenade. Spend time enjoying the beaches, with views out to beautiful Magnetic Island, before taking the kids to one of the playgrounds or the water park. Enjoy some friendly local hospitality while buying some fish and chips and eating them al fresco in one of the parks. Snap some photos while enjoying the public art or spend the evening at a high-class restaurant before partying the night away at the casino or a local bar. If you're after some entertainment to suit the whole family, The Strand is the place to be!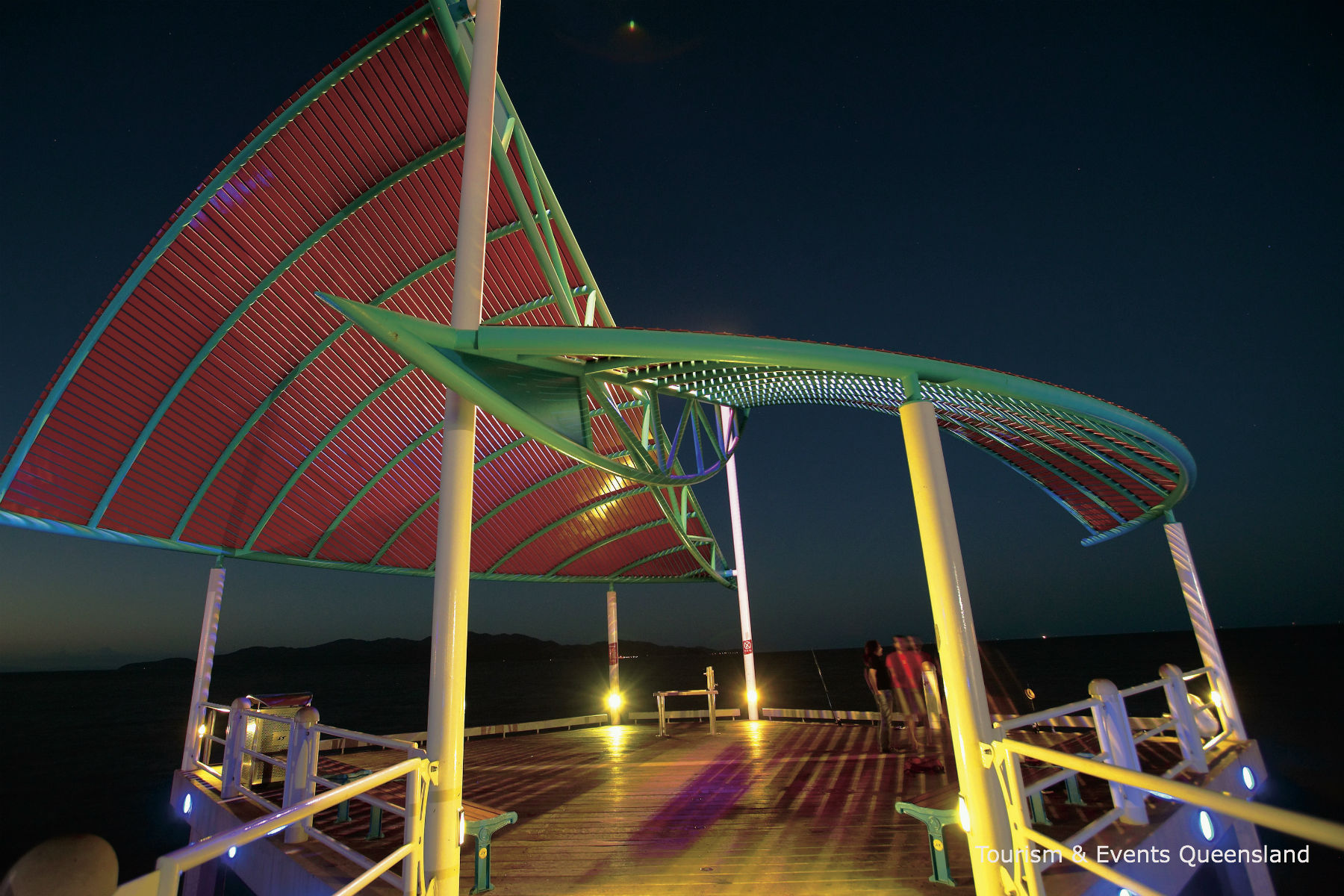 Castle Hill Walk & Lookout
If there's one particular spot to go to see the best of Townsville's stunning views, it's the Castle Hill Lookout. Situated in the heart of the city, Castle Hill is immediately noticeable from almost any point within the CBD, with its 286-metre tall apex and red/pink colouration. A trip to the summit can be made either on foot or by car. Those wanting to get out and stretch their legs along the 2.8 kilometre hike can choose from a few routes to the top, ranging from moderately easy to difficult. A drive to the top doesn't completely exclude you from exercise though, as there's still a staircase that takes you from the carpark to the summit lookout.
Regardless of which option you choose, the journey is well worth the stunning views you'll gain over Townsville, Cleveland Bay, Magnetic Island and the rugged mountain ranges in the distance. Best viewed at sunrise or sunset, Castle Hill is a must do, but don't forget your camera!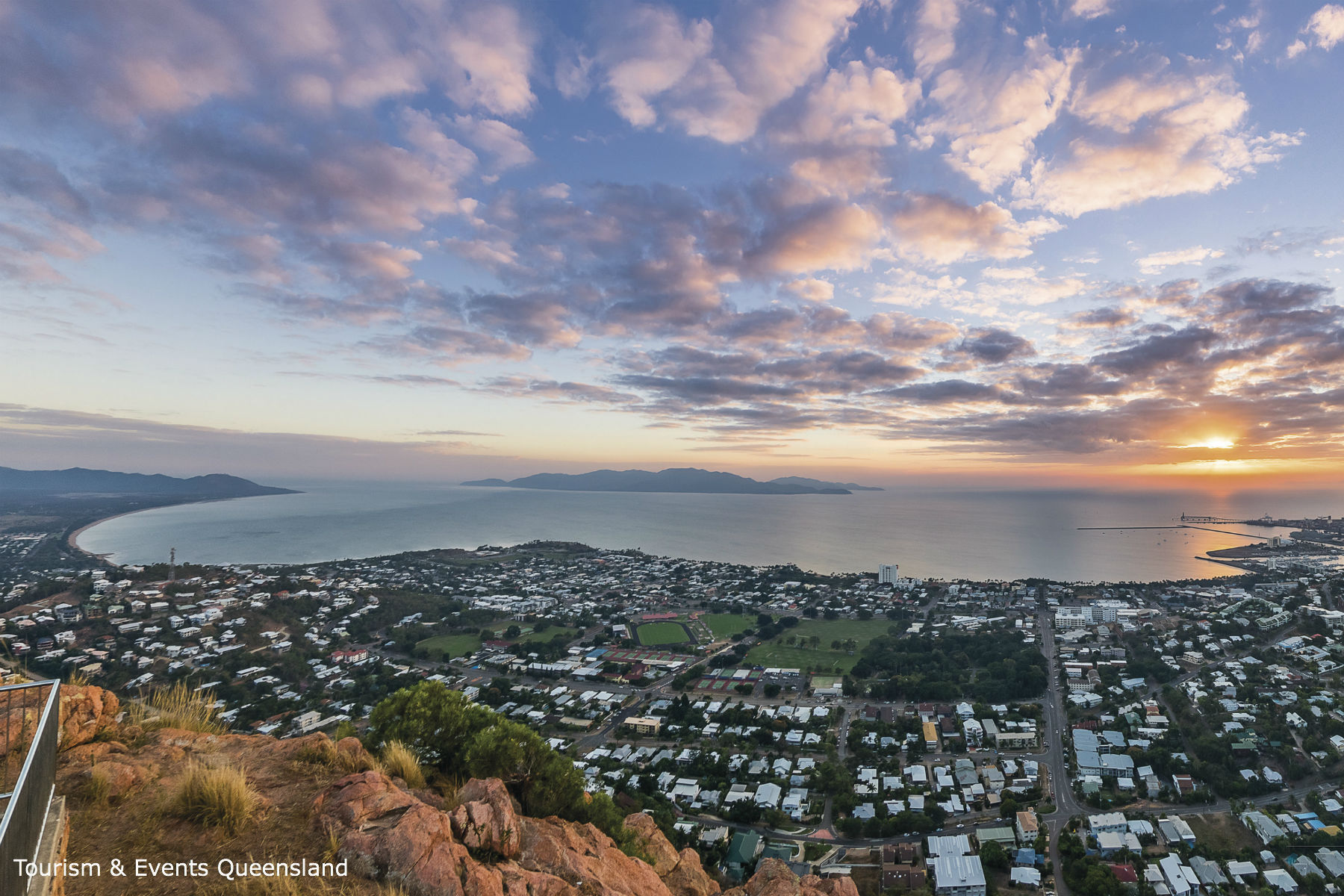 Museum of Tropical Queensland
The fascinating Museum of Tropical QLD is an all-encompassing museum dedicated to the exploration and explanation of all things tropical. With eclectic and unique exhibits that include the rainforest's natural history, ancient and modern tropical fauna, the ecosystem of the Great Barrier Reef and the maritime history of the surrounding locations, to name a few. With three levels of interactive and informative displays, this museum is great for those with kids but can definitely be enjoyed by visitors of all ages. Young and old can dig for fossils, perform science experiments, be awed by optical illusions and snap a pic with a replica dinosaur!
From the moment you walk through the doors and encounter the life-sized model of the HMS Pandora's bow, you'll be hooked. The museum is also the ideal place to visit on a rainy day and even has replicas of the rainforest area and colourful dioramas of the reef, so that the lush tropics can be enjoyed all year round!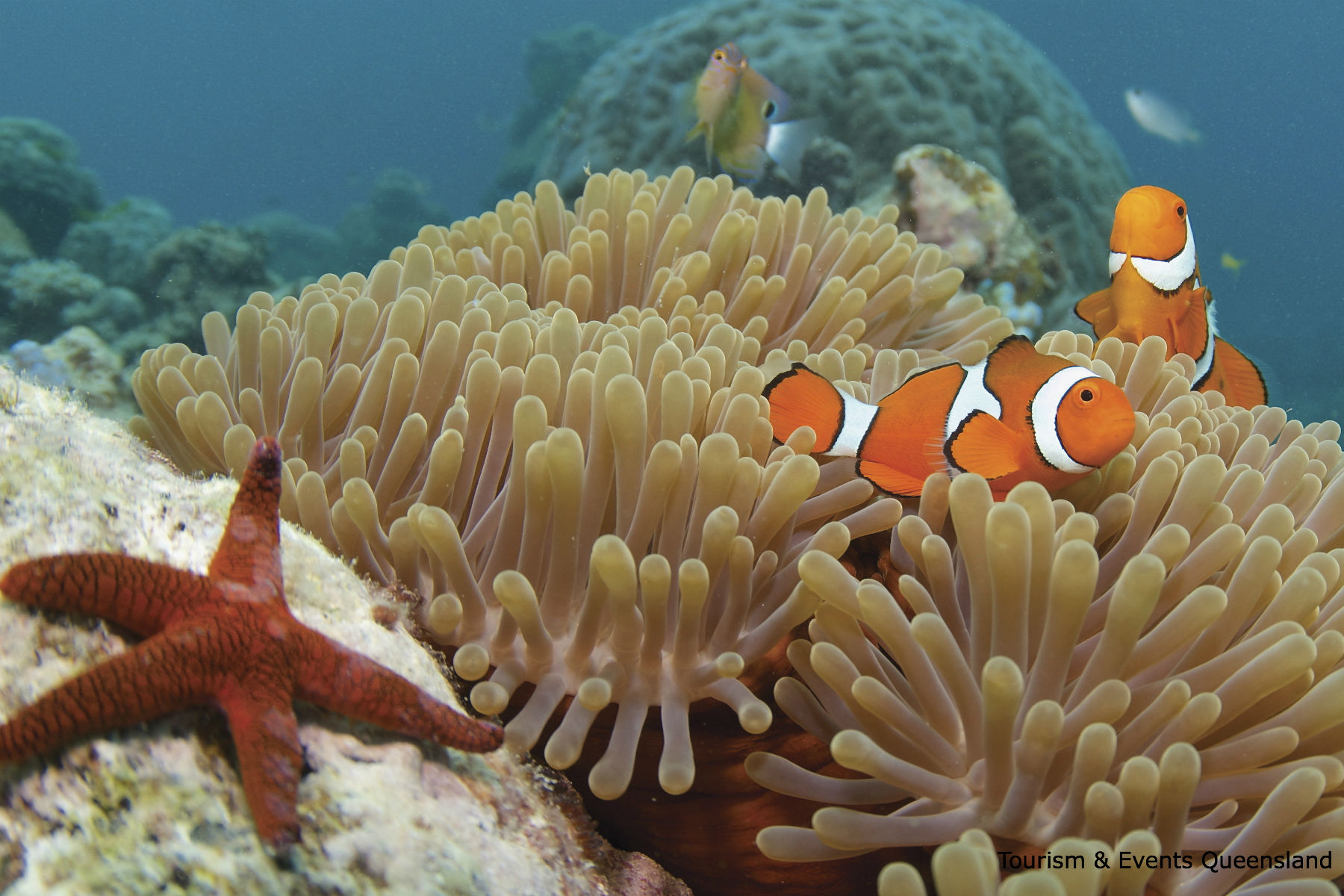 You'll never get enough of the real Great Barrier Reef locations near Townsville, but if for some reason you'd prefer to stay dry, the weather is inclement or you just want an in-depth understanding of the Reef's amazing ecosystem, the Reef HQ Aquarium is here to save the day! This absolutely amazing aquarium has been named as The World's Largest Living Coral Reef Aquarium, and it is certainly one of Australia's best. With an impressive 2.5 million-litre coral reef exhibit as its centrepiece, you're guaranteed to be awestruck. The coral reef exhibit integrates a huge number of coral and sea life species – such as the ever-popular rays, hammerheads and groupers – into the one tank, giving the exhibit a wonderful organic atmosphere that's second only to the real thing. There are also a huge number of other displays featuring corals and fish, which you can learn about through a free guided tour or talk. The predator dive shows, shark feeding, turtle shows, the Turtle Hospital, the Discovery Lagoon, Play Zone and more offer a fun and educational experience to visitors of all ages and tastes. Truly brilliant!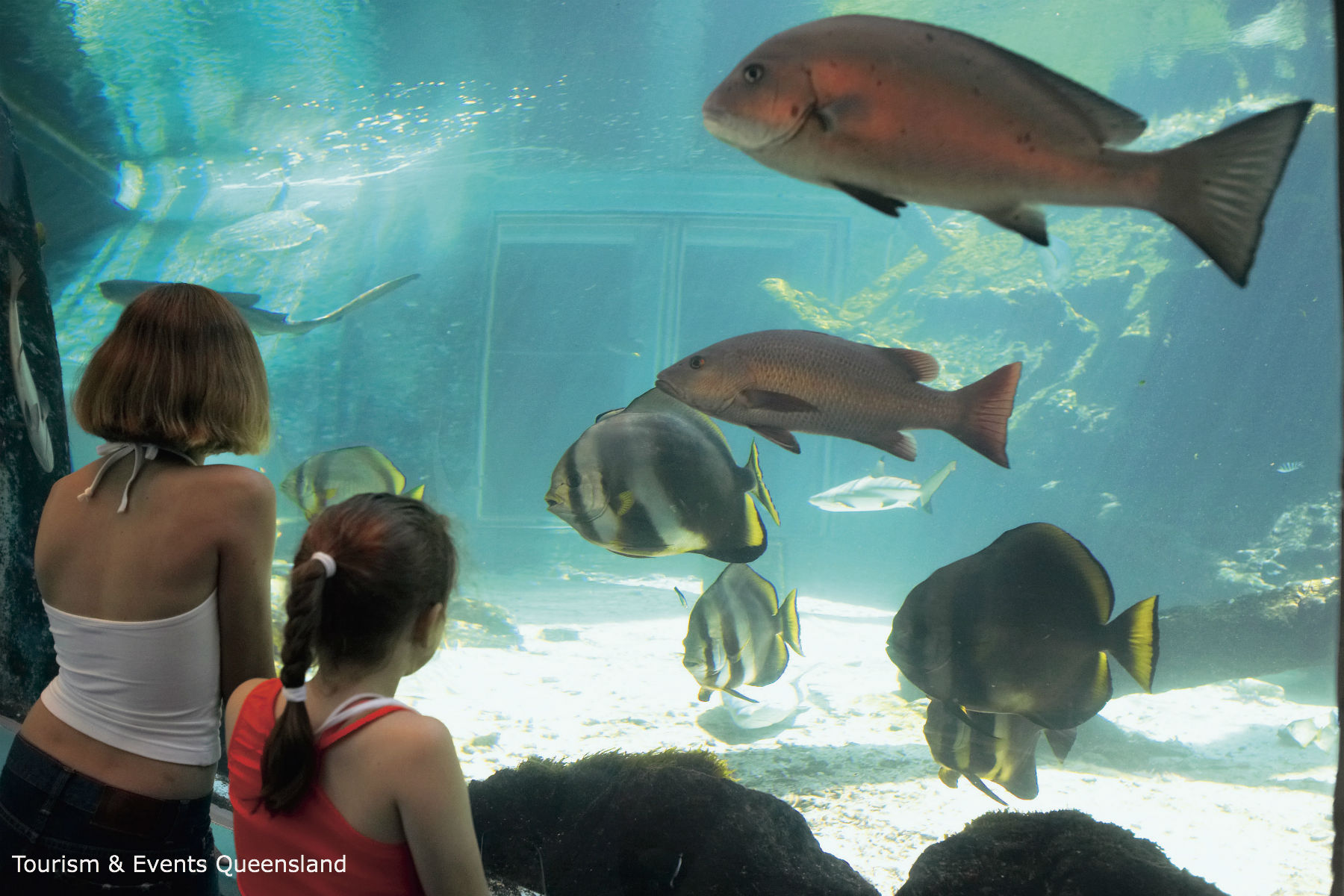 It's no secret that you simply can't visit Tropical North Queensland without visiting the World Heritage Listed Great Barrier Reef, but did you know that the Outer Reef locations near Townsville are even more pristine and less crowded than the reef areas near Cairns and Port Douglas? A Reef tour from Townsville is likely to take you to a few specific locations – such as the previously mentioned SS Yongala Wreck, Lodestone Reef, Bramble Reef, Broadhurst Reef or Keeper Reef – and these dive sites each have their own unique features to offer visitors.
The clear, calm waters are home to a huge variety of sea life and you'll encounter hard and soft corals, hundreds of colourful fish species, sea turtles, rays, harmless sharks and even a whale or two! From challenging dive options to exciting deep-sea areas and shallow fringe reefs for beginners, Townsville's Reefs certainly have something for everybody!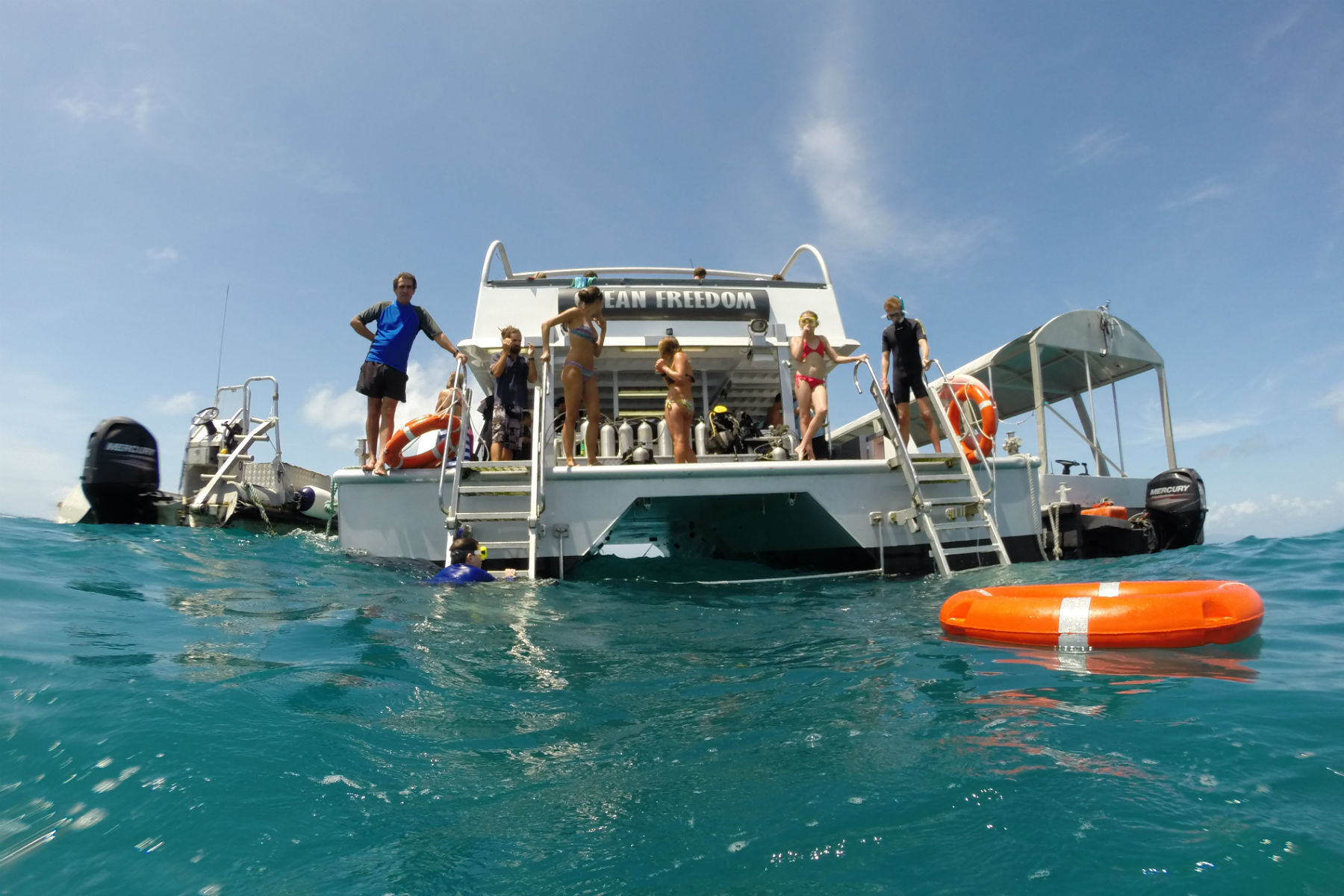 Tours To Go Travel Guides