Yarra Valley
...the local's island
I love going to Melbourne for weekends or mini stays and this time I was staying with one of my dear friends.  Karen told me she had a surprise for me and had booked a day tour. Could I dare hope it was a day tour to the Yarra Valley! I visit Melbourne each year but had not been to their wine areas.Saturday morning, we were up bright and early, well early, but it was not a bright day, a wonderful cold and wet Melbourne day was waiting for us. When the coach belonging to "The Australian Wine Tour Company" pulled up I let out a little squeal! Yes, I was off to the Yarra Valley.
Return to Top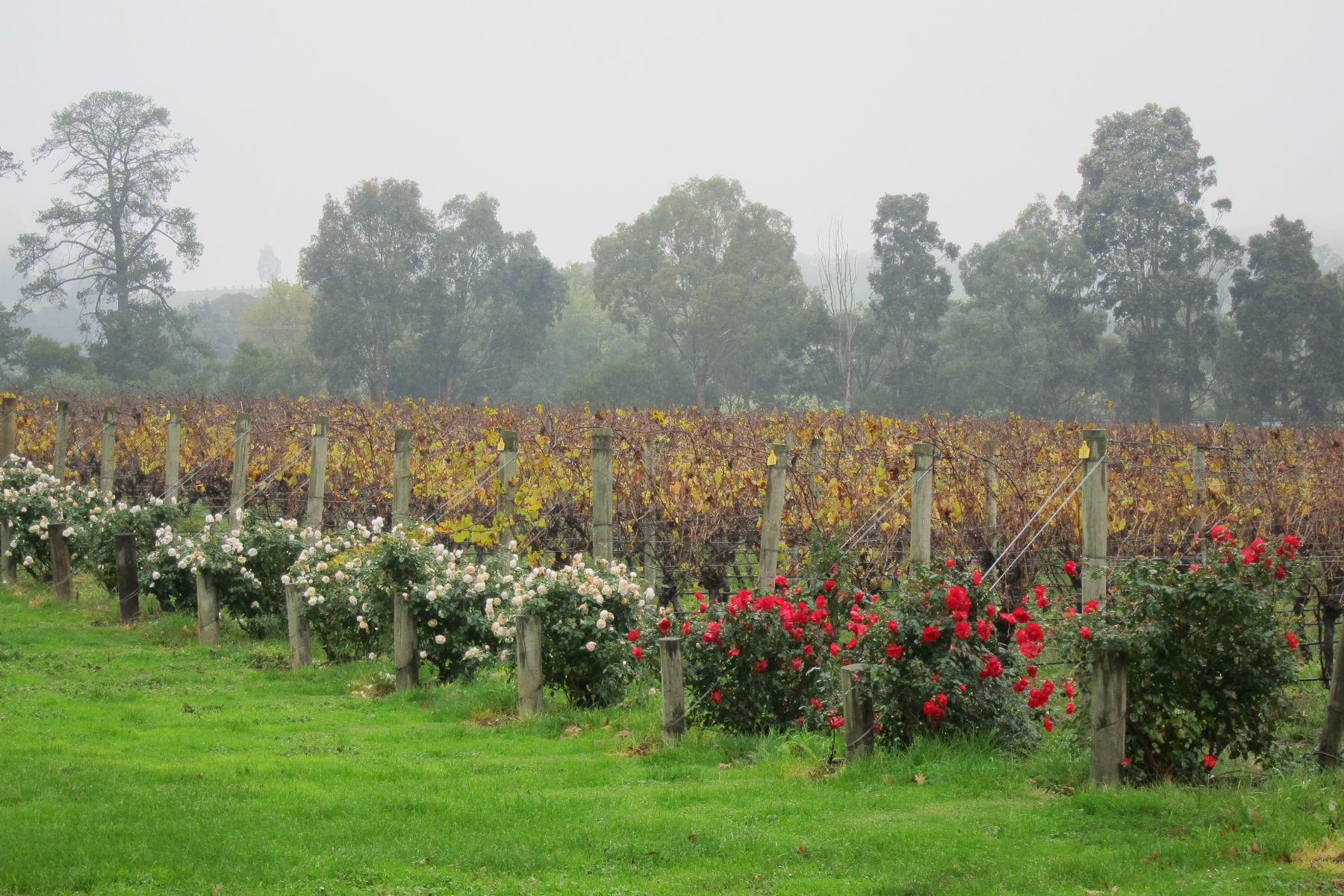 The Yarra Valley, located just 45 kms east of Melbourne (western side of the Great Dividing Range) was Victoria's first wine growing district. Vines were first planted back in 1838. Like other areas in Australia, production decreased and it was not until the late 60's that replanting began. The Yarra Valley is now recognised as one of Australia's foremost cool climate wine producing regions.
The main wines produced here are chardonnays, pinot noirs, sparkling wines and cabinet sauvignon along with shiraz. Chardonnay and pinot noir represents 60% of the total production. Harvest normally starts in mid February (pinot noir) and finishes in April (cabernet sauvignon).
Return to Top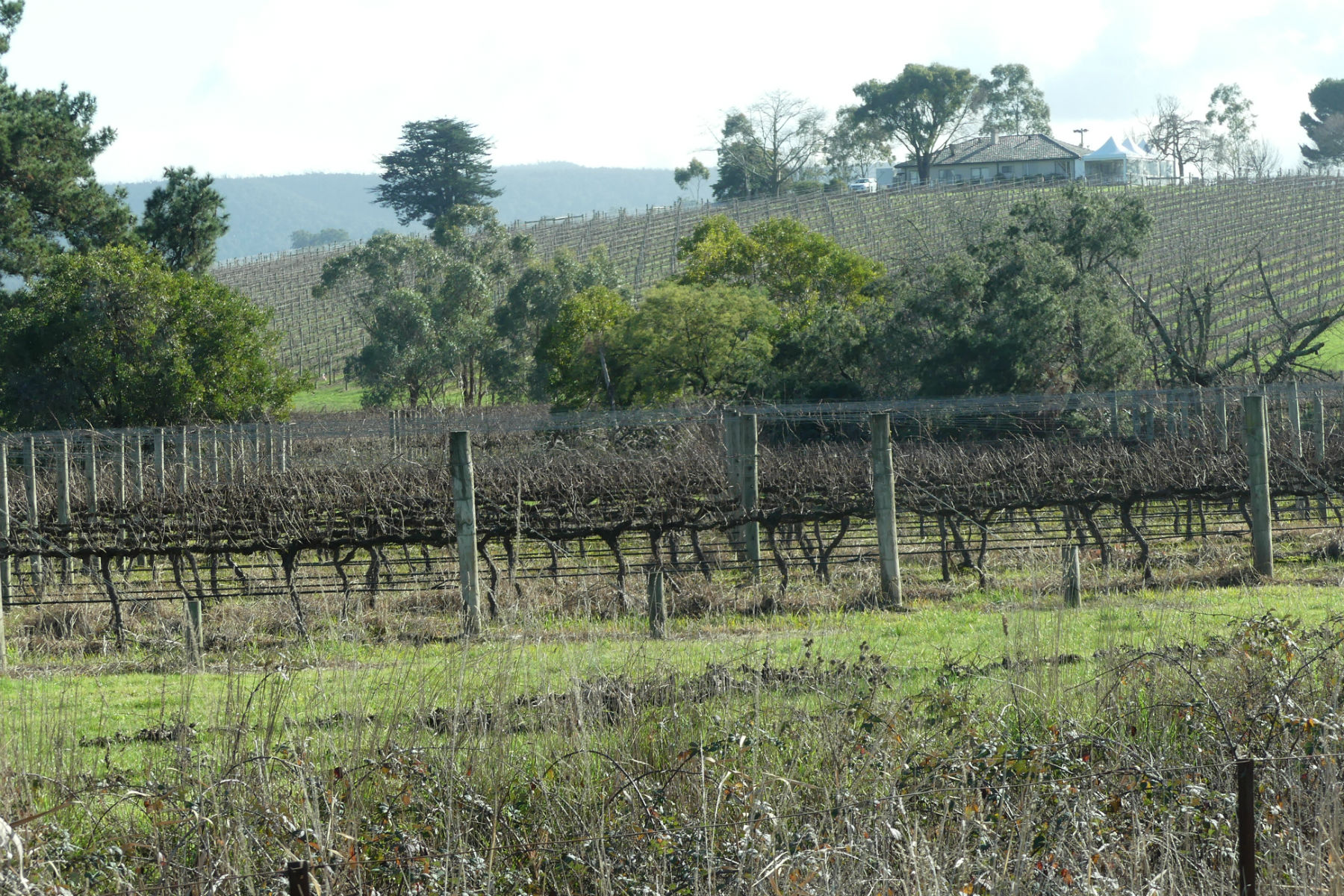 My Yarra Valley Wine Tour
Our guide Tony, use to operate a wine bar, he was very knowledgeable and the perfect person to spend the day with. He imparted his knowledge freely and enthusiastically all day. In my opinion the rain and fog only enhanced our day, it added another layer to it.
What I was most surprised about is how close Yarra Valley is to Melbourne, we were at our first winery in no time.
Return to Top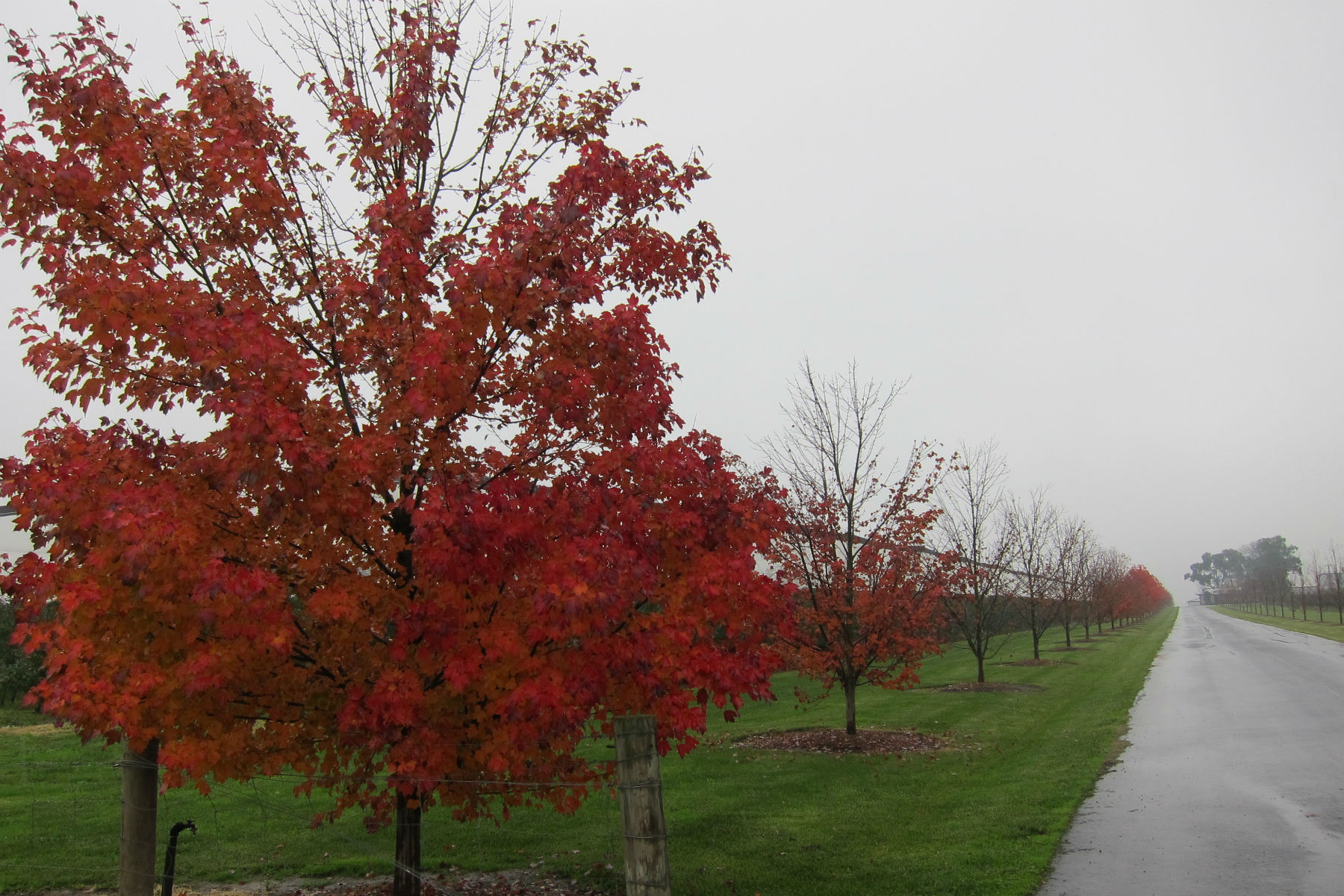 Yerling Farm was our first stop. As you can see in the photo it has a lot of charm and heritage attached to it. I think my little friend was still feeling the effects of the night before as she advised us all she was feeling a little tipsy after the first 2 tastings and there were more to be tried before it was back onto the coach!
Yerling Farm is located in the heart of the Yarra Valley. Originally there was a town called Yering and this old winery got its name of Yerling Farm as a result of the location. It has been producing wines for 100 years. It produces several verities but is noted for Pinot and Chardonnay. Even at 10.00am the Pinot appealed and I bought some!
Return to Top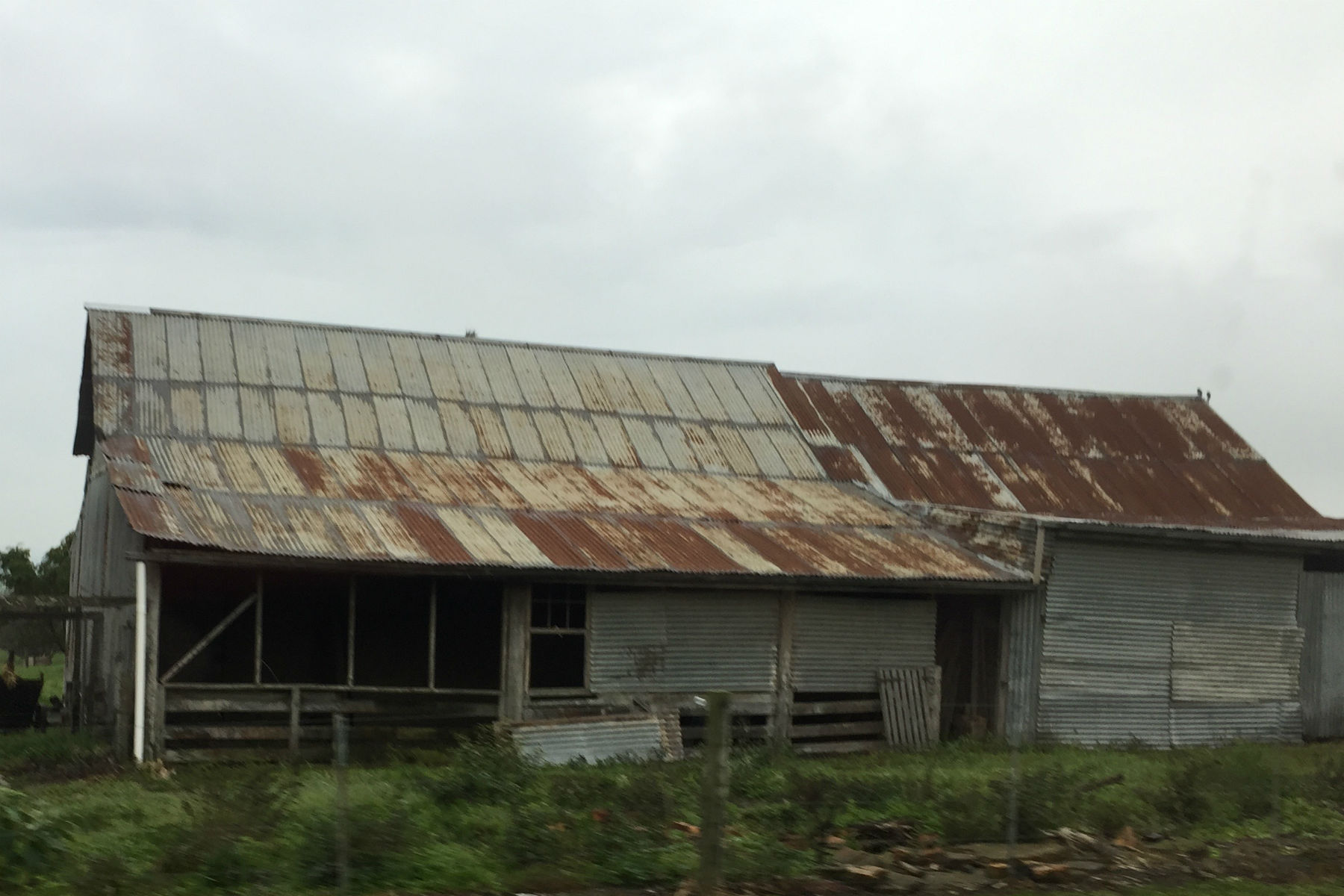 Next winery on our route for the day was Soumah, it was also our lunch stop and what a good choice it was! They have a wonderful room overlooking the vineyards and the valley. Their menu is influenced by Northern Italian cuisine and I couldn't have been happier!
This winery is focused on wines from Northern Italy. After living overseas for years the owners wanted "elegance and honesty" in their wines. They produce some wonderful wines including some unusual wines, Savarro  being one of them . It is a parent grape first recorded in 10th Century. See the photo for the grape family tree, truly interesting.  After another interesting wine lesson, it was time to move to our next winery, Punt Road.
Return to Top