Top Things to Do in Darwin
You simply cannot visit Darwin without ensuring you have an encounter with a croc – a good encounter, that is! Thankfully, at Crocosaurus Cove, you'll be able to interact with the world's most fearsome apex predator in a safe environment. The thrilling 'Cage of Death' lets you (or you and a friend) experience being submerged into a tank with a five-metre + croc. Don't worry though; you will be protected within a Perspex cage while the croc is fed right alongside you. You'll also get to feed these amazing reptiles, handle a baby croc and see an aquarium full of sawfish, barramundi, archerfish and whip rays, as well as explore the Turtle Enclosure and Reptile House. [Entrance tickets & Cage of Death experience]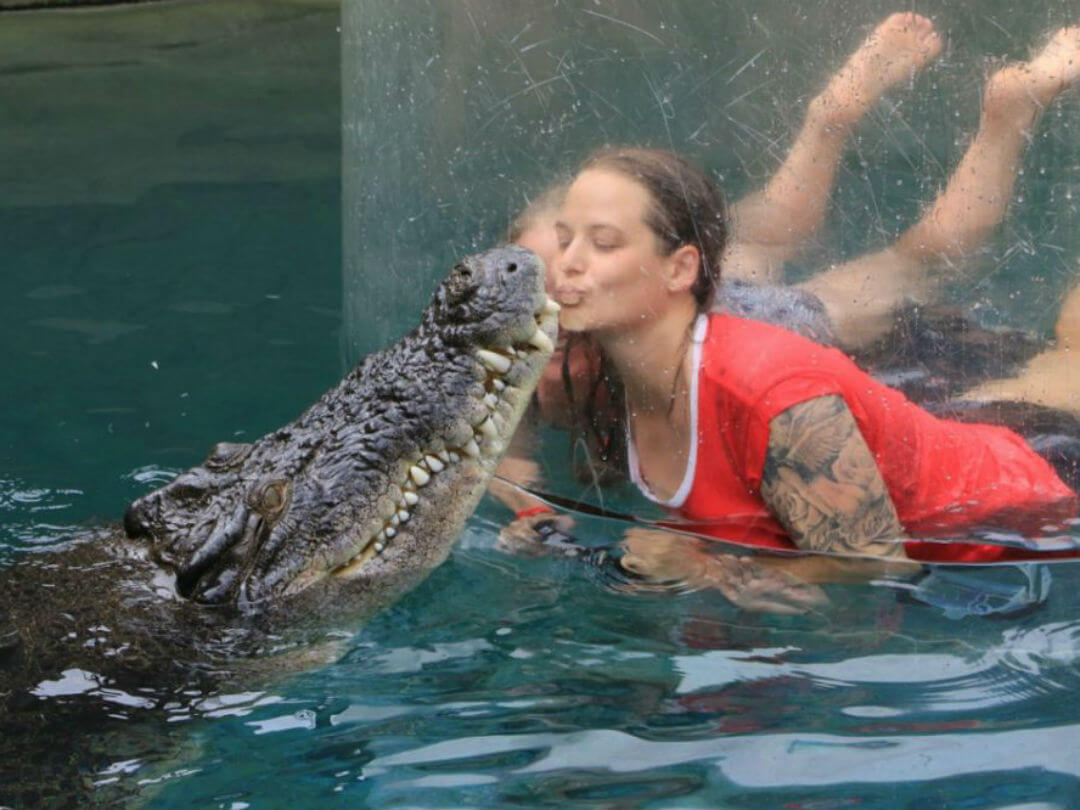 The phenomenal beauty of the Litchfield National Park is an absolute must-see when visiting Darwin and the ideal way to see it is by taking one of the many tours available. You'll see the impressive Cathedral and Magnetic Meridean Termite Mounds and take a refreshing dip or relax by the cascading waterfalls of Florence Falls, Wangi Falls, Tolmer Falls or Buley Rockhole.
You'll also have the chance to walk through rich monsoonal forests and woodlands, spotting a plethora of unique wildlife including the area's huge bat population. Take a cruise on the Adelaide River and snap a few photos of the huge crocs below, or indulge in one of the most magnificent sunsets you'll ever experience over this gorgeous Australian oasis. [See: Litchfield Tours]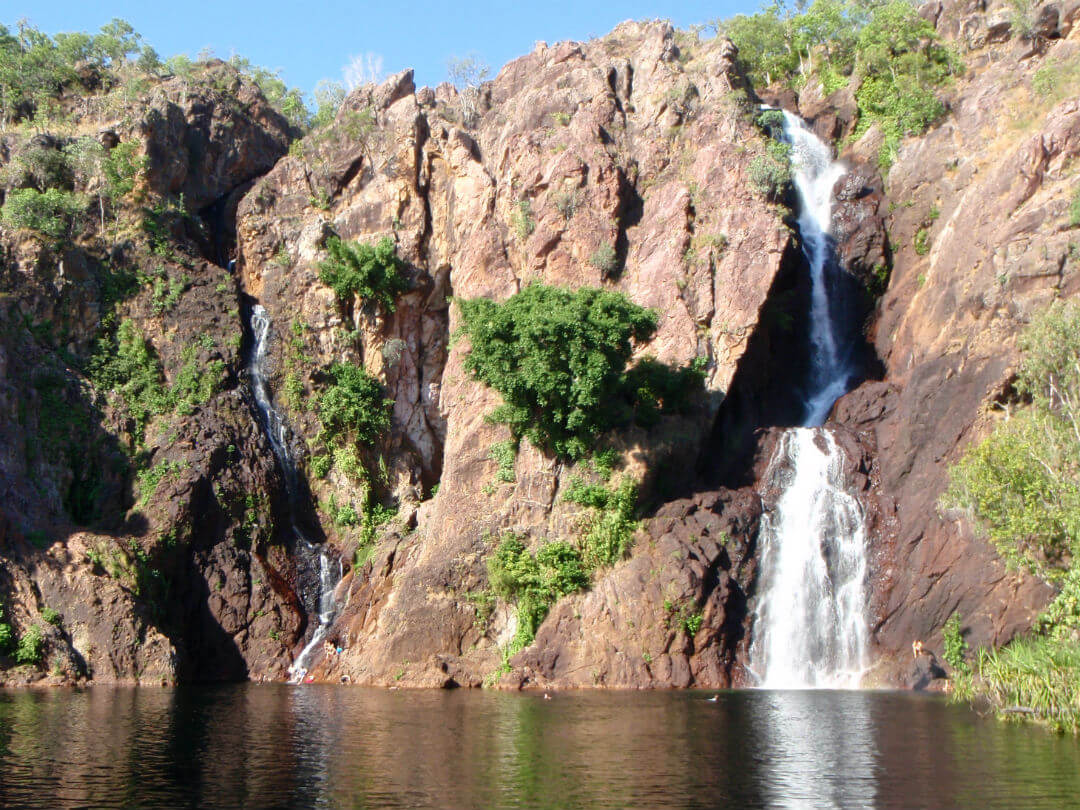 Experience the wonder of Kakadu's vast and rugged landscape, which is easily accessible from Darwin, but best viewed on a tour. From the Arnhem Land Plateau to Mary River and everything in between, you'll be awestruck by the eclectic diversity of landscapes at this 20,000 square kilometre World Heritage Listed site. Calm rivers wind their way through Savannah forests, below dramatic escarpments, over rocky outcrops and into lush floodplains.
A huge and often protected variety of insects, amphibians, fish, birds, reptiles and mammals roam the pristine habitats of Kakadu. So diverse is this wildlife population that scientists believe there are still hundreds – if not thousands – of species yet to be discovered. Kakadu is an absolute must-do when visiting Darwin and there's a tour option to suit every interest. [See: Kakadu Tours]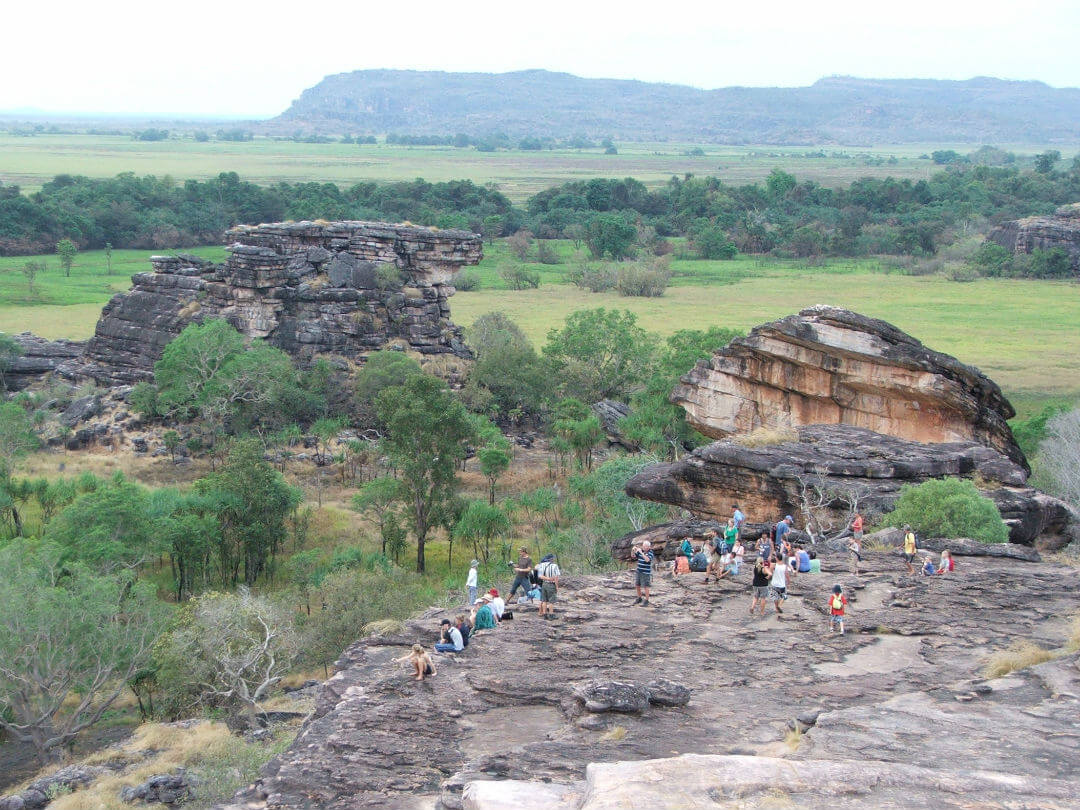 Whether you'd like to stay within the city, explore the Museum and Art Gallery of the Northern Territory or cruise around Darwin Harbour, you'll find a so much to see in the city. From
Hop-on Hop-off
tours that cover all the key spots to guided
city tours
which give you a great introduction to Darwin for planning you stay.
If you would rather see Darwin form the water you can take a
scenic cruise
 either around the harbour or spend some time on one of the nearby islands. If it is a birds-eye view you are looking for then a
helicopter scenic flight
might be your choice.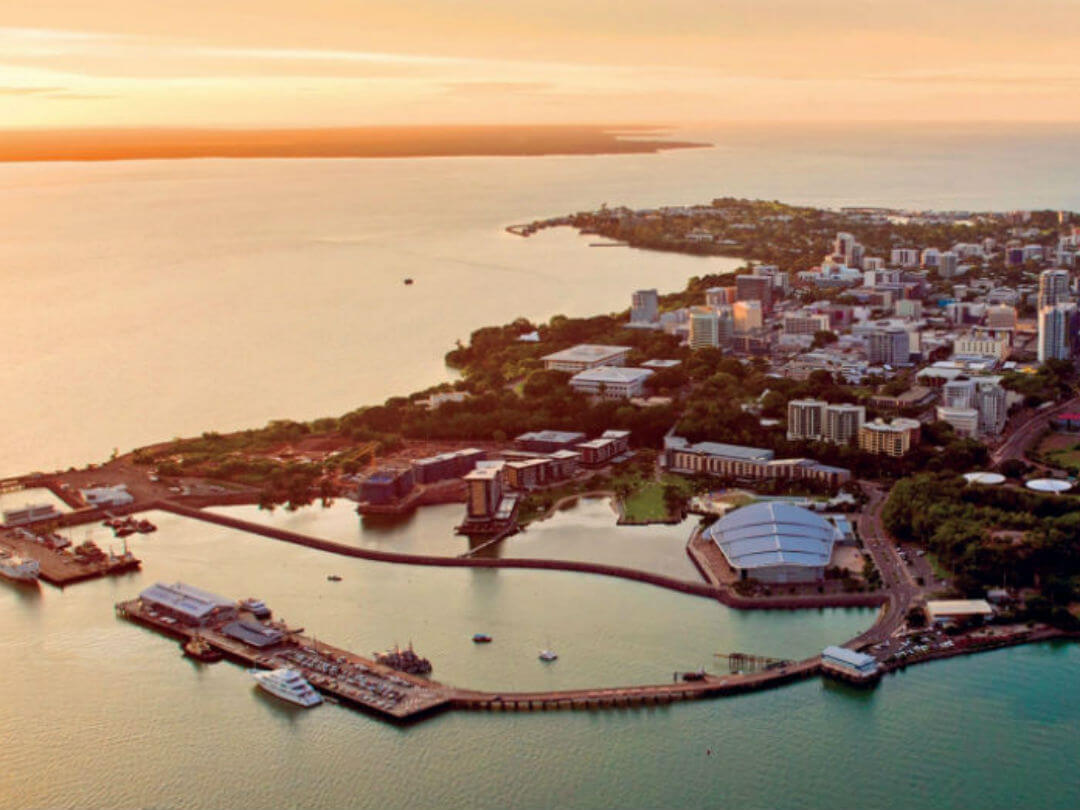 Tiwi Islands are located 80 kilometres to the north of Darwin and accessible by ferry. They are made up of 2 islands, Melville and Bathurst. The Tiwi people have occupied the islands since the last ice age.  The islands have a unique culture and language due to their separation from the mainland and the blending of traditional cultures and that of the early missionaries. [See: Tiwi Island Tour]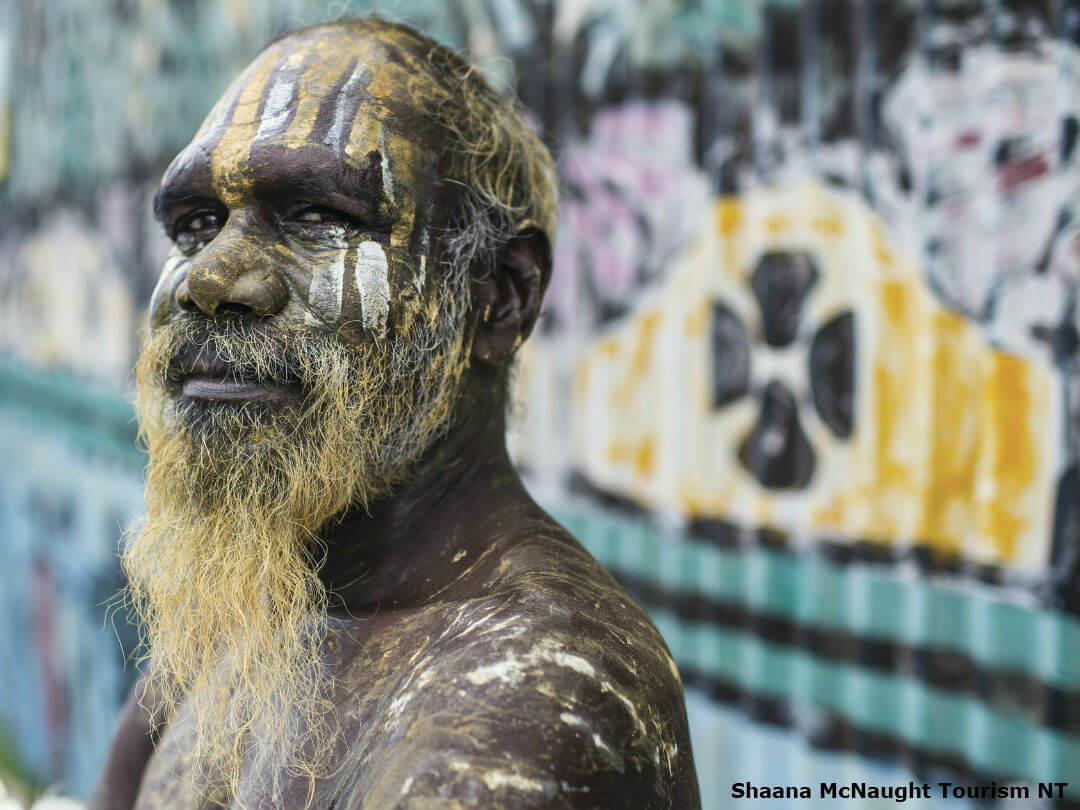 The
Mary River Wetlands
is not just a stunningly gorgeous location; it's also the location of the largest population of saltwater crocodiles on Earth! A cruise is the best way to see this area and starting at Corroboree Billabong, you'll enjoy informative commentary as you drift through the scenic waterway, spotting majestic crocodiles, a plethora of colourful birdlife and small reptiles darting in and out of the lush vegetation on the shores. You'll even have the chance to enjoy a glass of sparkles and a fresh fruit platter as you relax in the boat amongst the serene lotus lilies. [See:
here
for Mary River Wetlands tours]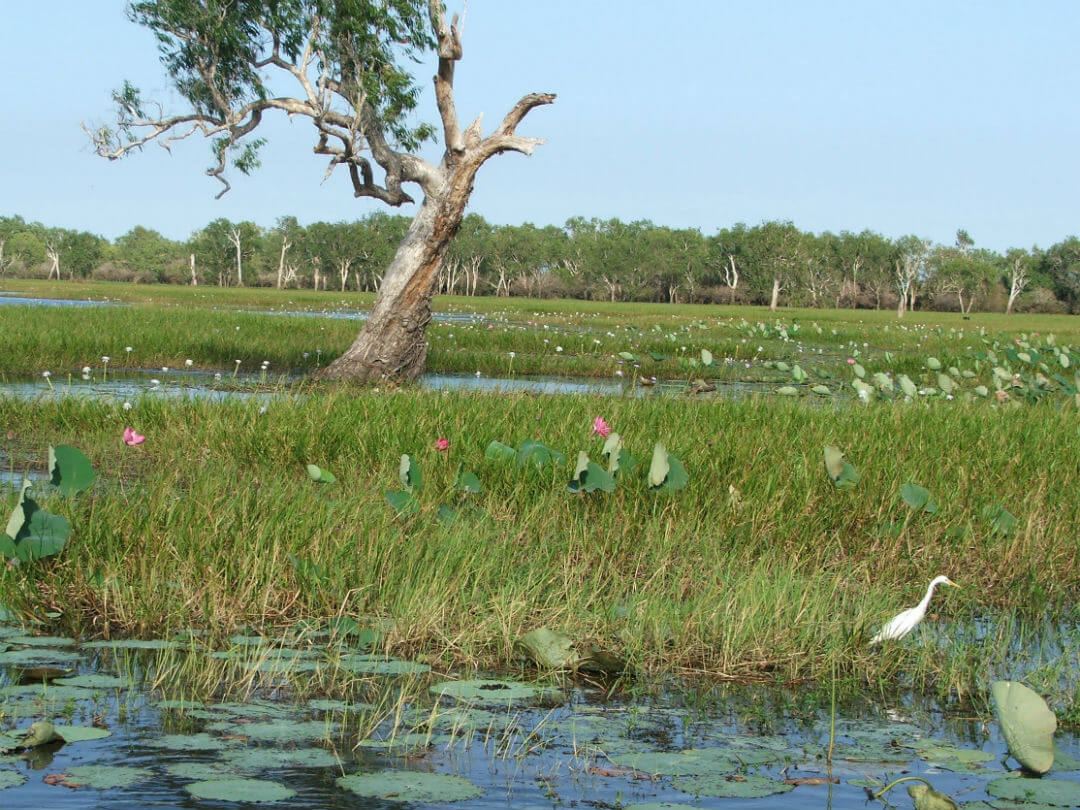 A J
umping Crocodile tour
will change your mind forever about these amazing animals.  When you are in Darwin they warn you about the Estuarine (or saltwater) crocodile which is a patient ambush hunter. But until you watch these predators propel themselves out of the water you will not fully understand the potential they have, and you may never venture out in their territory in a small boat again.
This is a must do afternoon, which also includes time at the Fogg Dam nature reserve.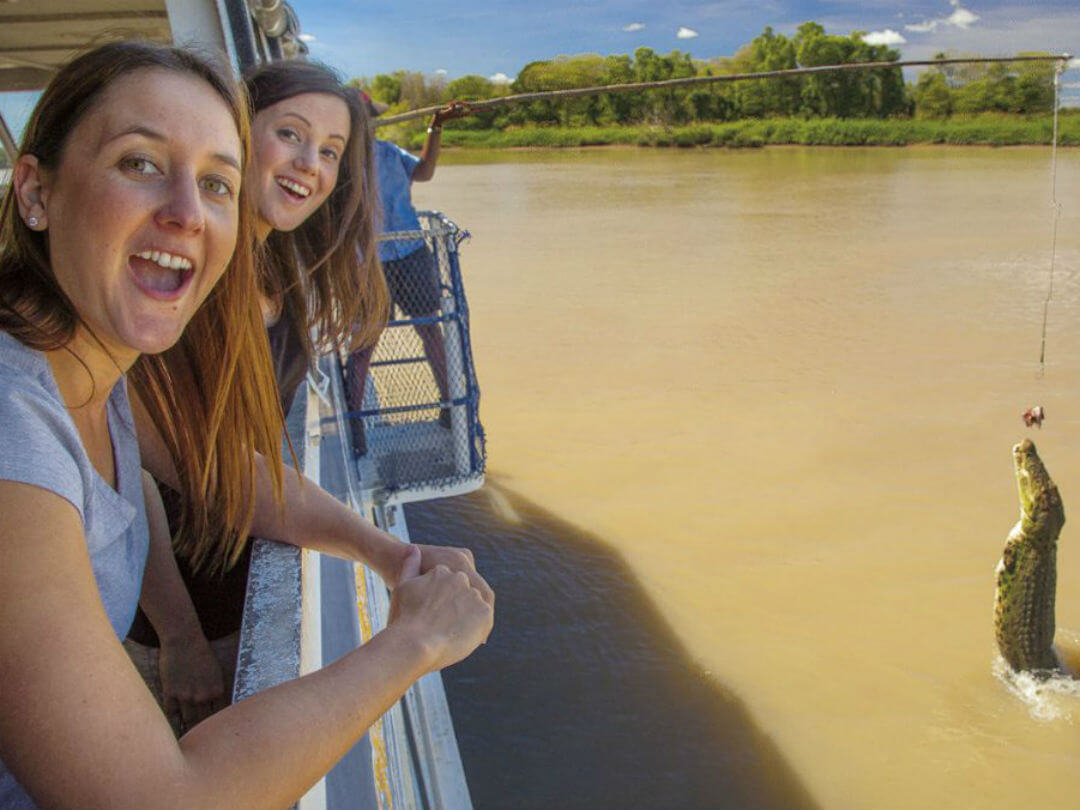 Mindil Beach Sunset Markets
If you're staying in Darwin, you absolutely have to visit the Mindil Beach Sunset Market. Held every Sunday and Thursday night at beautiful Mindil Beach, these markets offer the perfect opportunity to interact with the friendly locals while enjoying their homemade wares. You'll be able to dine on exotic cuisine while listening to the talented buskers, pick up some amazing handcrafted arts and crafts, find a bargain amongst the bric-a-brac or enjoy a massage. The best part? Watching the golden glow of the Darwin sunset over the Arafura Sea, as the day fades into night. [Website: Mindil Beach Sunset Markets]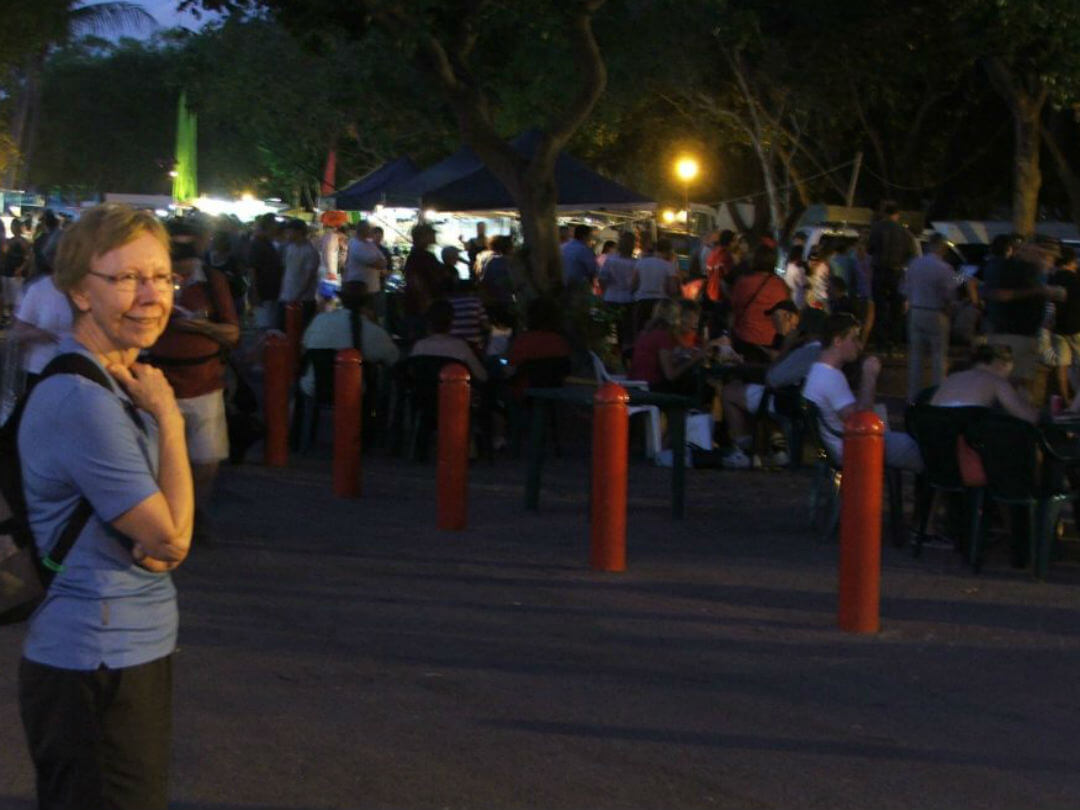 Darwin's Deckchair Cinema
There's no better place to enjoy a movie than at Darwin's Deck Chair Cinema. Run by the Darwin Film Society, the cinema runs seven days a week from April till November and shows an eclectic mix of films focusing on life and culture of the Northern Territory.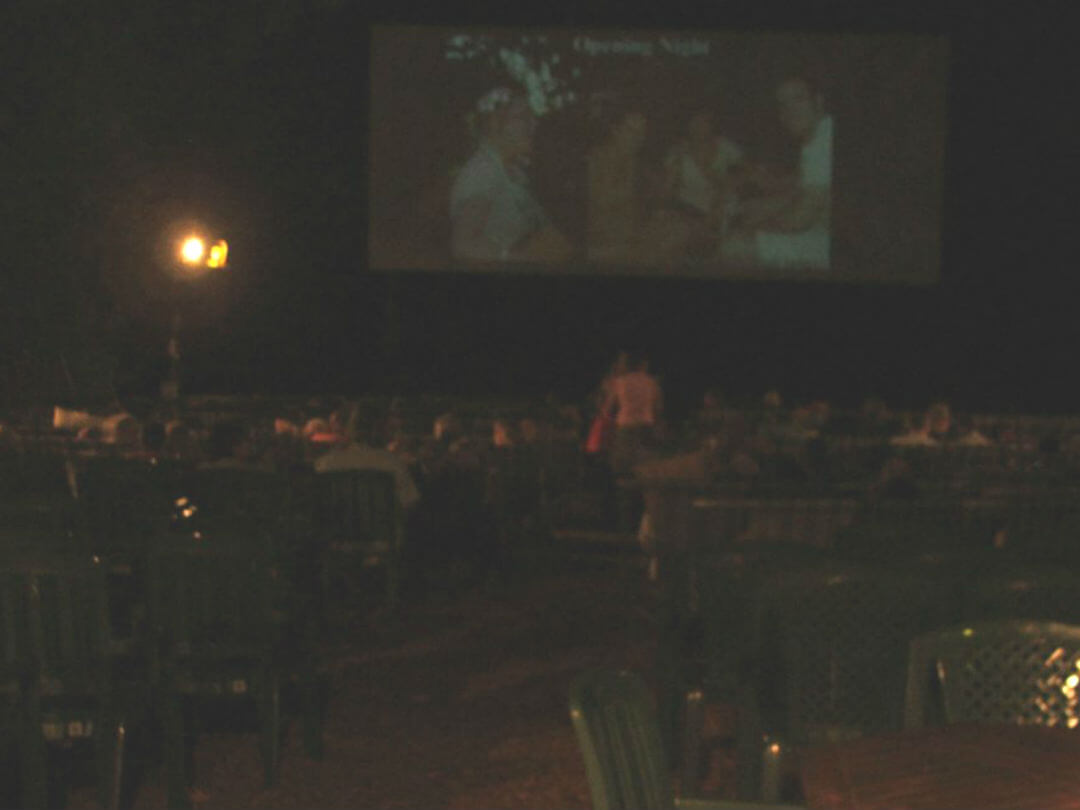 Want to find out more about Darwin? See our Darwin things to do Travel Guide.
Including our favourite tours, latest specials, travel information and plenty more.