I recently visited Green Island with my family. We departed at 10.30 am from the Marlin Marina aboard Great Adventures. Today we chose a full day adventure that allows 5 hours on the island; there are also shorter duration trips available if you don't have a lot of time to spare.
Return to Top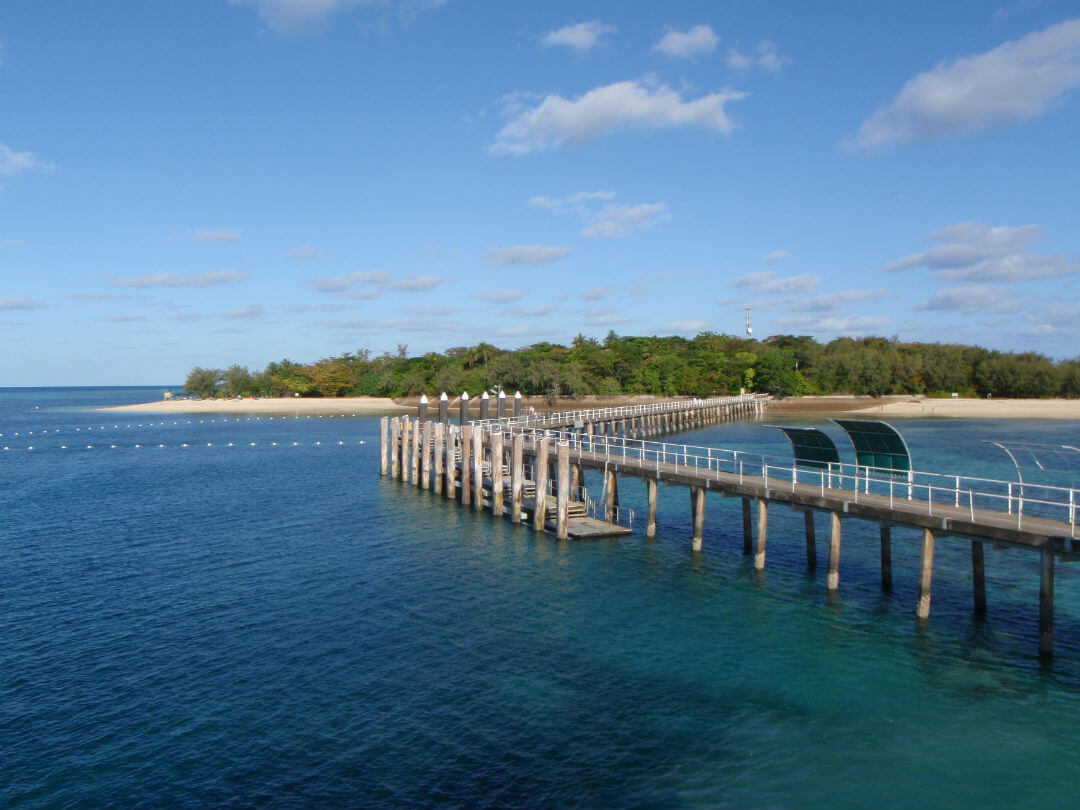 From the outside the boat looks very big, and when we board it is already busy – good idea to line up early so as you can get the pick of the seats. I would estimate there are about 150 people on the boat but it still feels comfortable and spacious inside. Tea and coffee as well as complimentary biscuits are available before the boat departs the Marina and if you need, you can ask the crew for ginger tablets to help prevent sea sickness.
The cruise from Cairns to Green Island took approximately 45-50 minutes. Before the boat docked at the island, there were many birds flying towards us and sitting on the bow. It was like a welcome greeting from Green Island! The water is crystal clear and we can already see many fish.
Return to Top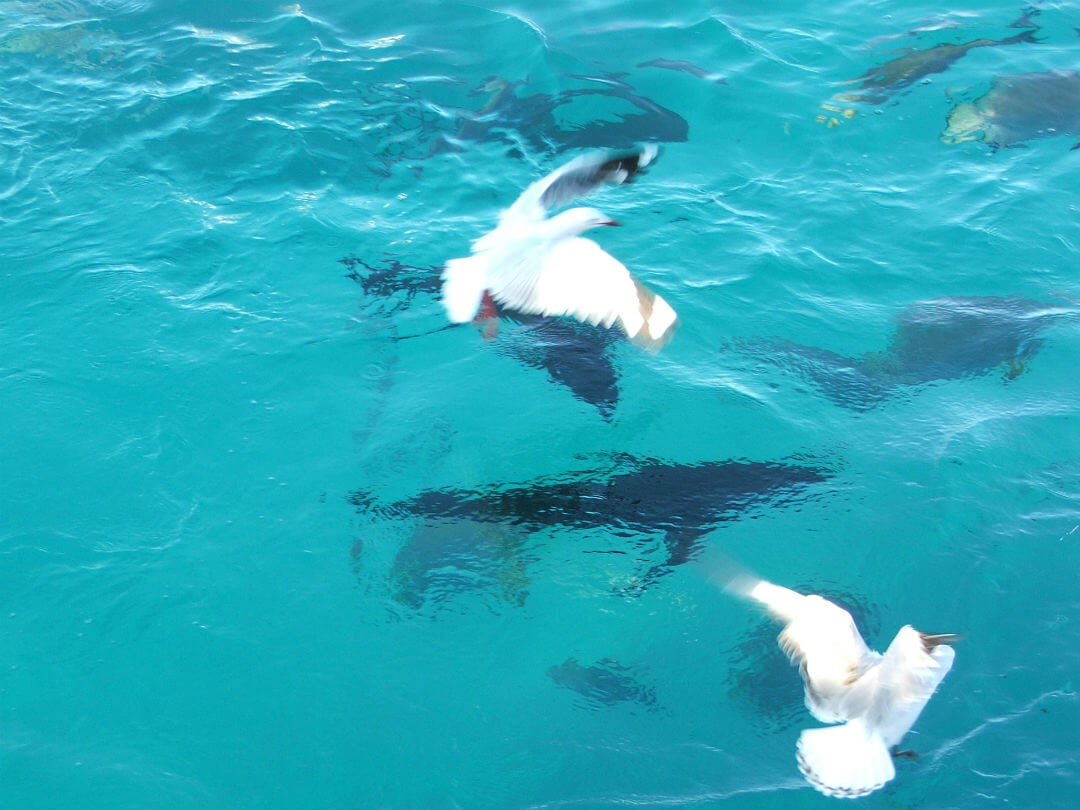 We start our time on Green Island with a glass bottom boat cruise – it is a special boat with glass on the bottom to make it easy to view the reef without getting wet.
Nick was our guide and he navigated around parts of the reef for about 20 minutes, explaining the different fish and coral that we could see. We saw many turtles and lots of different fish including the clown fish (which many people refer to as Nemo thanks to the movie). We also saw a lot of coral, and I am most interested in some large coral that look very distinctive, then Nick explains that it's a Brain Coral.
Return to Top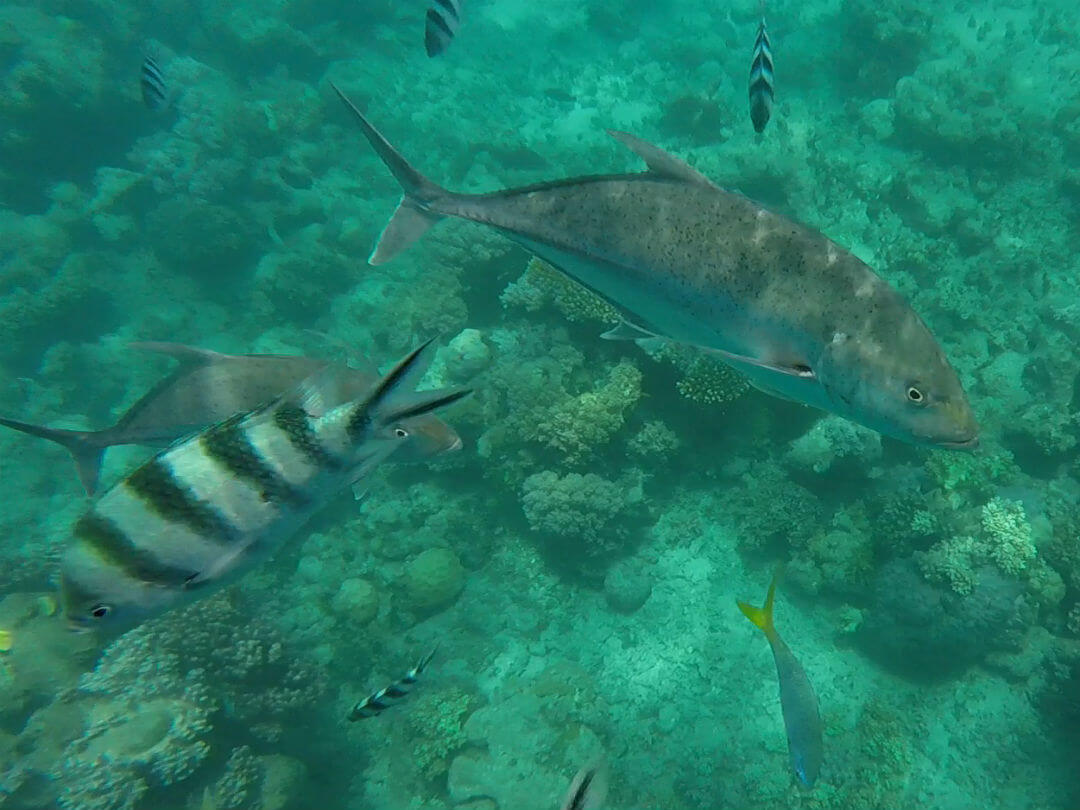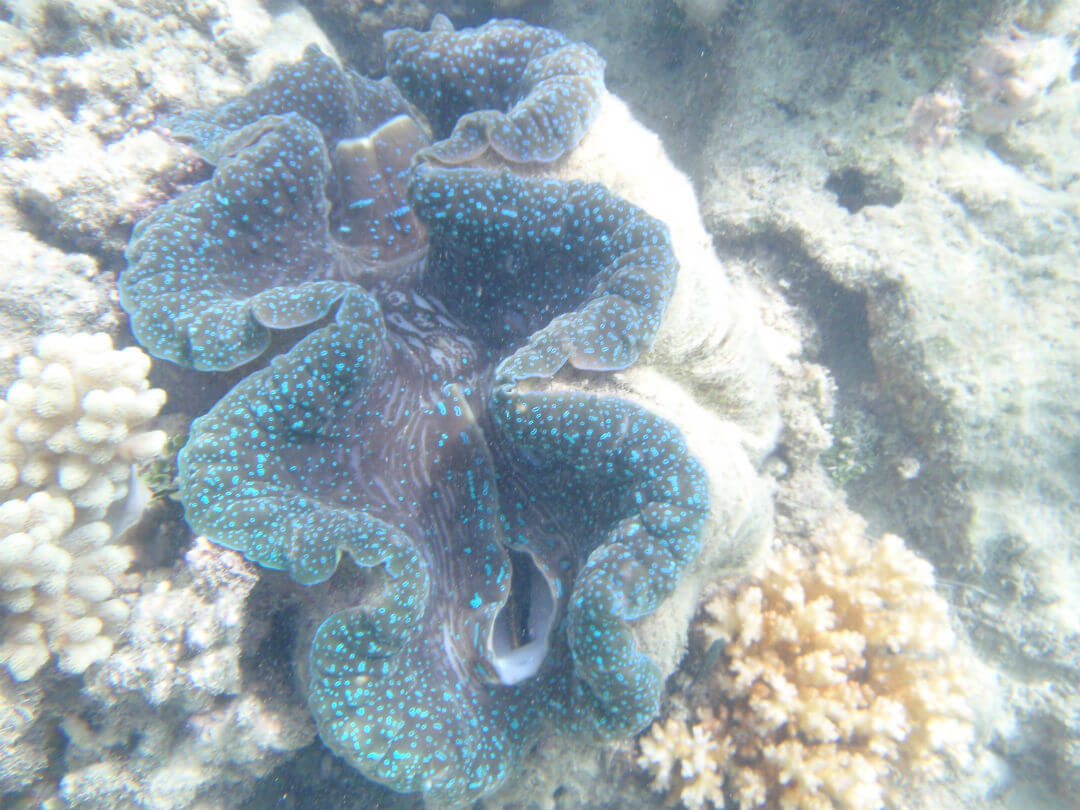 After our introduction to the reef, we walk along the jetty to reach Green Island. By now it was around 12pm, and it was time for a bite to eat in Emeralds Restaurant. The food here was tasty and there are plenty of choices. There is a private pool close to the Restaurant which is available to resort guests and people travelling with Great Adventures. You will also find many shops if you need something like sunscreen, swimsuit, towels and more. There is also an ice cream shop and an Massage outlet.
Return to Top
Want to find out more about Cairns? Including our favourite tours, latest specials, travel information and plenty more. See our Cairns Things to Do Travel Guide.
Soon after our lunch we went to the dive store to organise fins, mask and a snorkel. We went to the main beach which is located just around the corner of the island. Here there is a lifeguard on duty and calm shallow water to start our snorkeling experience. Honestly during the first moments I was afraid because I thought to see beautiful reefs and cute fish I would have to snorkel into the middle of the sea. Once I started my snorkeling, just past the sea grass, I was instantly greeted by a collection of corals surrounded by colorful little fish.
It was amazing and a few moments later a large school of silver fish crossed just in front of me. For my first experience of snorkeling it was far better and more amazing that what I was expecting. I feel so happy and excited by my first snorkel even though there are many new things that made me nervous at the start.
One useful tip from the lifeguards is to avoid standing on the coral as this can break and kill it. Always try to stay afloat while on the coral and find some sandy patches if you need to stand and rest.
Return to Top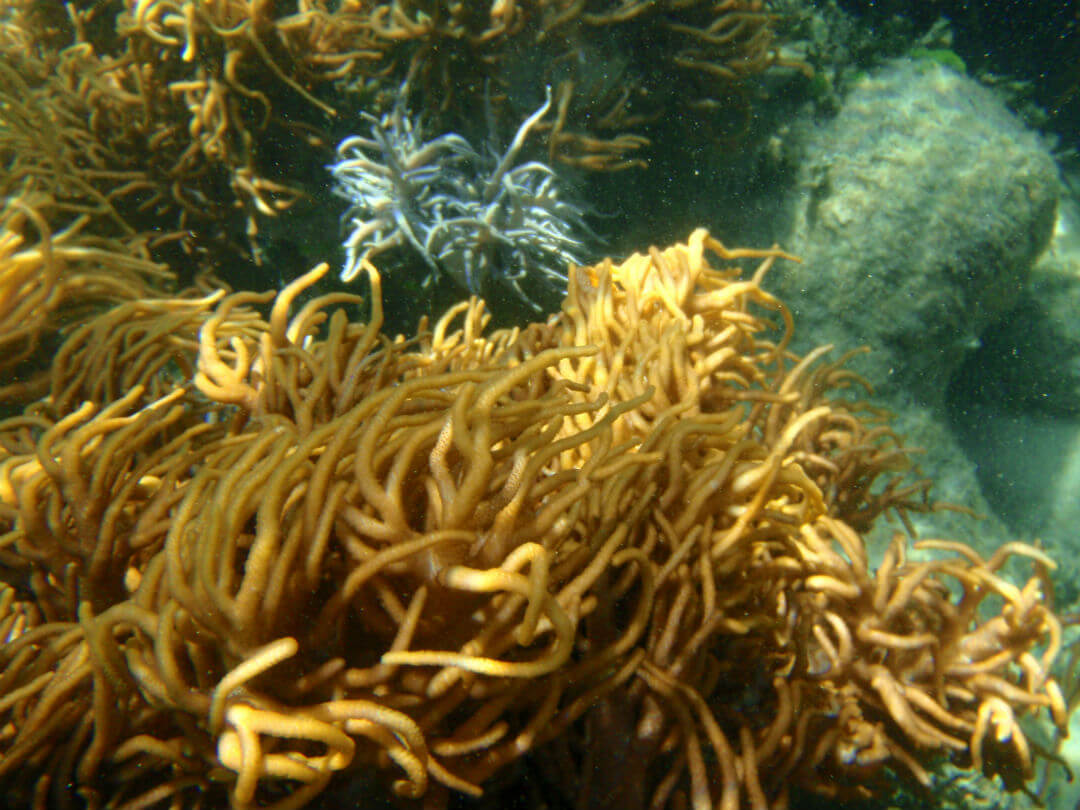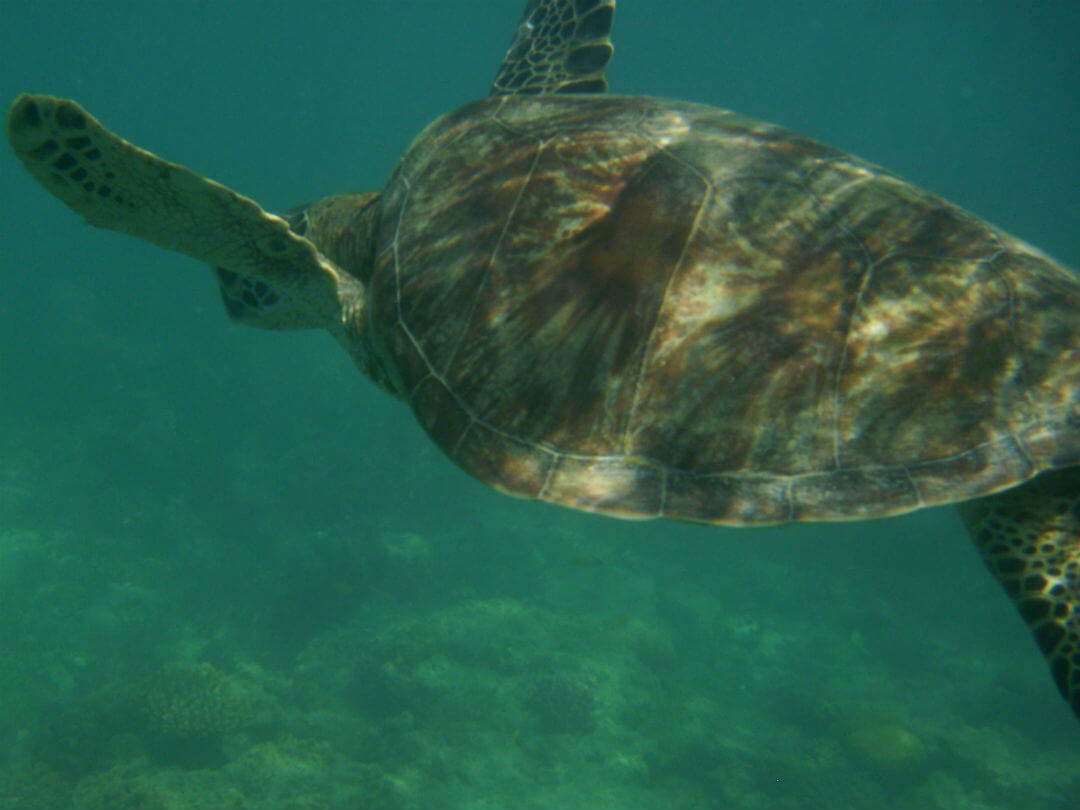 We decided to walk over to the front beach which is located alongside the jetty. Here the water is a little deeper and I felt it offered more fish-life and interesting things to see. We were able to snorkel over giant clams, watching at they automatically closed when we came closer. This was my first time seeing giant clams, star fish, sea cucumbers, stingrays and small sharks. I would definitely recommend this part of Green Island for the best snorkeling.
We accessed the private pool where we spent the rest of our time relaxing until the boat was ready to depart back to Cairns at 4.30pm.
Our day concluded with farewells to the Great Adventures crew back at the Marlin Marina around 5.15pm. I am really looking forward to visiting Green Island again!
Return to Top