Port Douglas
...and a bucklist of reasons to visit
Cairns has regular flights from all the capital cities of Australia and many international destinations as well. Port Douglas is approximately 1 hour from Cairns by road and 15 minute by helicopter or light aircraft, but however you choose to get to Port ( locals shorten most names) it's well worth the trip. There are transfers to Port Douglas from Cairns Airport if you want to head directly there, from Cairns City if you're starting from Cairns or the Cairns Northern Beaches if you are already somewhere in between like Palm Cove or Trinity Beach. Most of the tours starting from Cairns and going to the Daintree and Cape Tribulation area are able to drop you off in Port Douglas on the return journey if you want to spend a day or two exploring Port.You can self drive if you plan on hiring a car and the coastal  road is a stunning drive. It is considered one of the best coastal road drives in Australia. There are beautiful beaches along the way and it's worth stopping at Rex Lookout just north of Wangetti Beach, where you'll get an amazing view of the Great Dividing Range meeting the tropical coastline.
Tips: There are some nice beaches you can stop at on the way and Hartley's Crocodile Adventures is worth a visit.  There's jumping crocodiles at Hartley's!  You can stop in at the cafe at Ellis beach for a bite to eat, nice beach and good food. If you want to stop somewhere with a great view for a superb lunch or even just a coffee, Thala Beach Lodge just before Port is stunning. Finally, as you go over the Mowbray River bridge look to your left, if it's low tide sometimes you will see a crocodile sunning itself on the bank.
Return to Top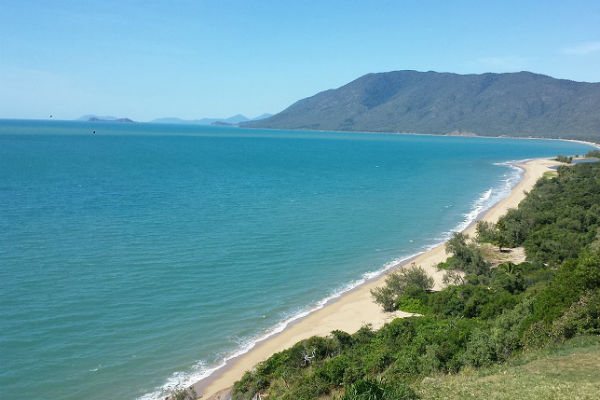 Like Cairns you have a choice when planning a trip to the Great Barrier Reef from Port Douglas but just fewer boats to choose from, which can be a good thing. There's a beautiful tropical island nearby, day tours and sailing, specialised scuba diving trips, snorkelling, adventure, fishing and scenic flights, all ready and keen to show you marine life that will blow your mind.  Almost all of the boats to the reef depart from Marina Mirage which is a short walk from the main street of Port Douglas (Macrossan Street) or central accommodation or a short drive from any accommodation a little further out. Most of the tours will have hotel pickups too. There is some really beautiful reef out from Port.
We recently took a trip out from Port Douglas and did a few dives and were lucky enough to see turtles, a big Maori wrasse, sting rays and some of the people saw a small reef shark which is a treat since they usually swim away quickly. Some people find it hard to believe but the reef sharks are more scared of us than we are of them. On Calypso we had the chance to do 3 dives but only did two since there was a nice spot to snorkel and the reef was in great condition. You can also take a scenic flight out to the Great Barrier Reef from Port Douglas and get amazing views of the coastline and Low Isles as you make your way out to the pontoon to meet the boat.
After the trip to the reef we also did a Sunset Cruise and it was a highlight of the trip for me. It's so nice to have a cold beer as the sun goes down after such an amazing day on the reef. A relaxing sail, friendly crew, personalised service and nibbles as well as a beautiful sunset, it really topped it all off.
Low Isles is very close to Port Douglas and quite a few of the boats go there for day trips. The reef there is nice and it is a well known place for seeing turtles. There's quite a few tours to Low Isles available and the island is stunning.
Tips: If you're not in Port long you can fit quite a lot into a day mixing the tours and things to do in the area. For example Breakfast with the Birds in the morning and then Low Isles in the Afternoon. Or a reef trip and then a sunset cruise. There are a lot of different combinations you can create to get the most out of your trip. If you have questions feel free to call our staff on 0740413244 or email us at admin@tourstogo.com
Return to Top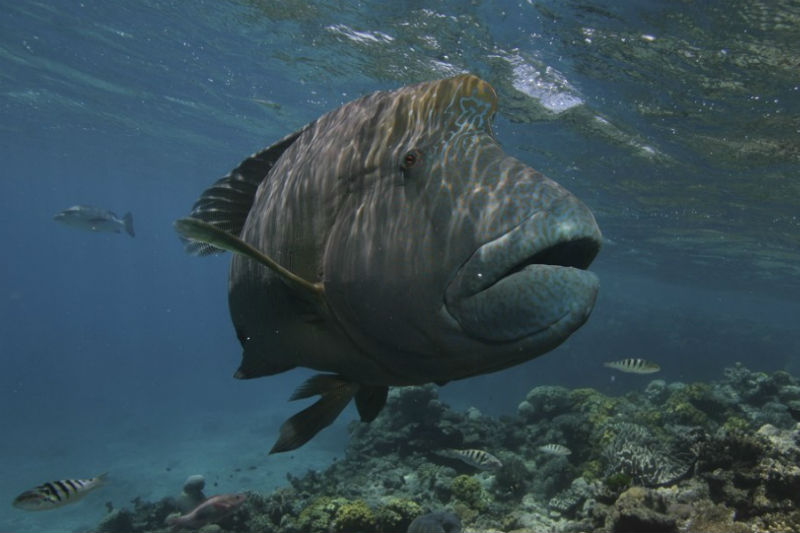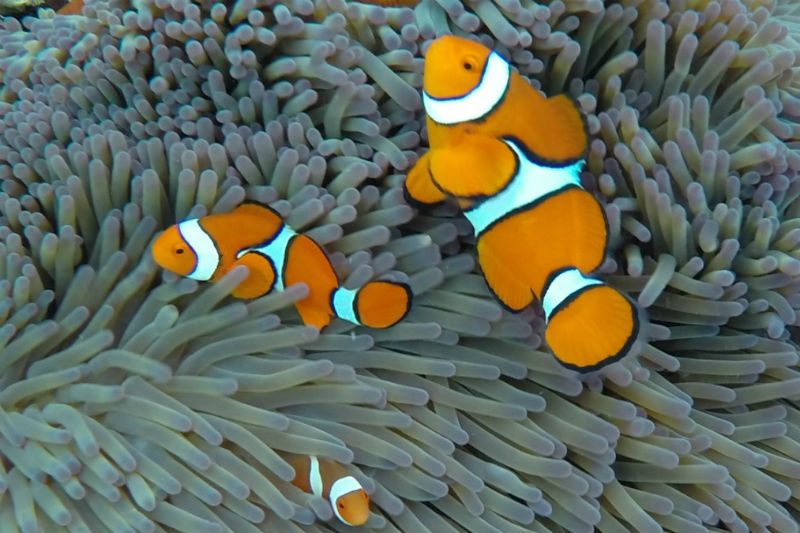 Want to find out more about Cairns? Including our favourite tours, latest specials, travel information and plenty more. See our Cairns Things to Do Travel Guide.
With so much nature around, a four mile long main beach (which is appropriately named 4 Mile Beach) and two World Heritage listed sites nearby you can be sure there are a lot of fun things to do in Port. We went Stand Up Paddle Boarding one morning with Windswell Water Sports, and then went to Mossman Gorge for a swim and a walk through the rainforest. Stand Up Paddle boarding was easier than we thought and looking back on a palm tree filled tropical beach just after sunrise was something very special. Breakfast With The Birds is quite special too. It was a full breakfast and all around us and nearby were parrots, rainbow lorikeets and cockatoos. It's at The Wildlife Habitat, so after breakfast you can feed the kangaroos, hold a koala, see the different shows and tours and learn more about the amazing wildlife that calls Australia home.  These are just a few of the fun Port Douglas tours and things to do, there is so much to do.
Tips: There is Beach hire on the northern end of 4 Mile Beach but if you want SUP (Stand Up Paddle) lessons. Wind Swell departs from the Southern end which is a beautiful section of beach visited more by the locals. At Mossman Gorge you can get the bus up from the visitor center, it's about a 2 kilometer walk. Take your towel, the water can be a bit cold an anytime of year but it's still so nice and refreshing!
Return to Top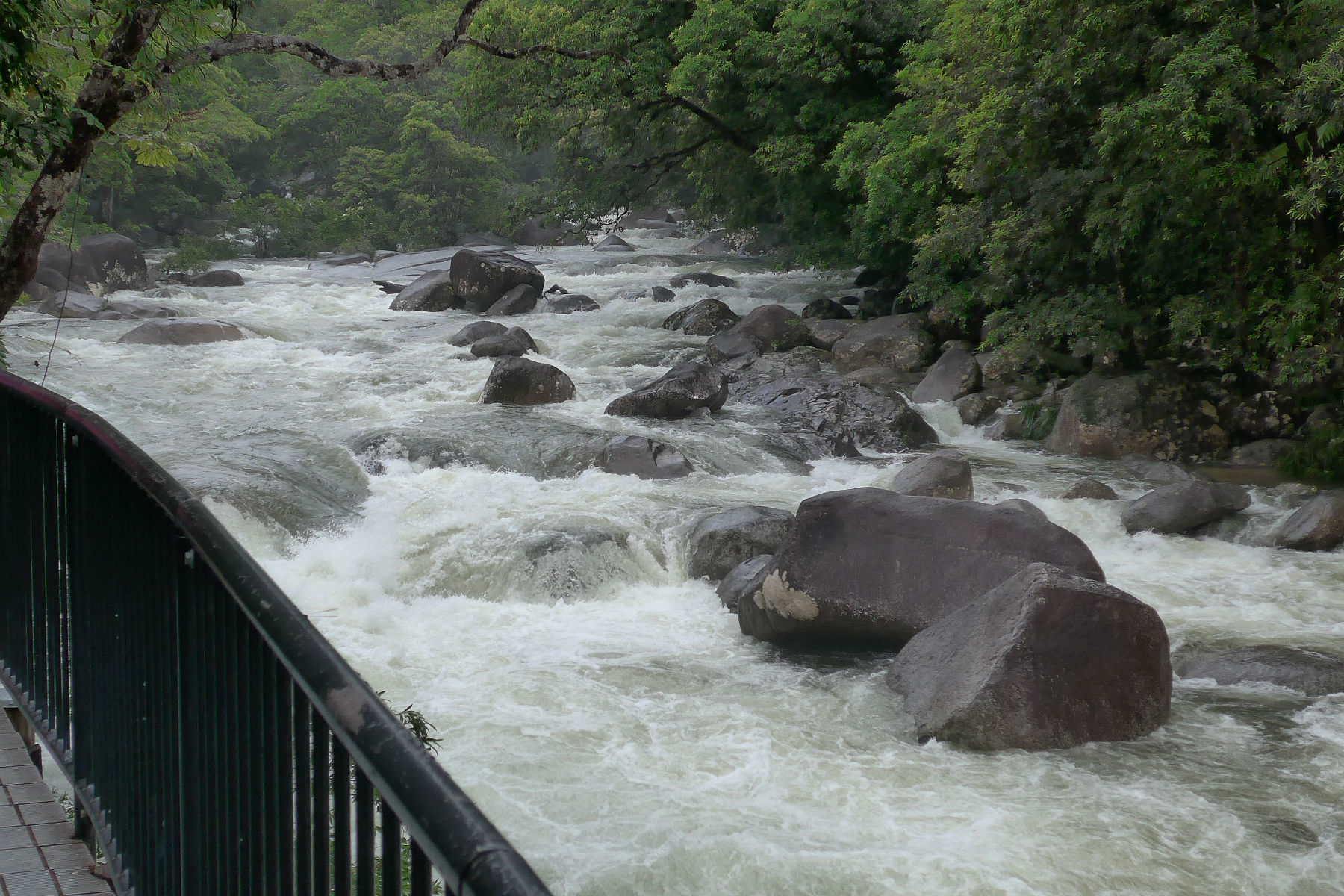 Daintree and Cape Tribulation
Cape Tribulation and the Daintree National Park are only an hour away on the other side of the Daintree River. You need to cross the river on the Daintree Ferry which runs from 6am to 12 midnight every day. All of the day tours to Cape Tribulation and The Daintree can pick you up from your hotel in Port or on the main street. It's a must to visit Cape Trib and The Daintree whether you self drive or take a tour.Tip: If you're in Port Douglas on Sunday morning the local markets are well worth a visit. 4 Mile Beach is very close to the main street of Port Douglas and easy to get to if you just want to relax on the beach.
Return to Top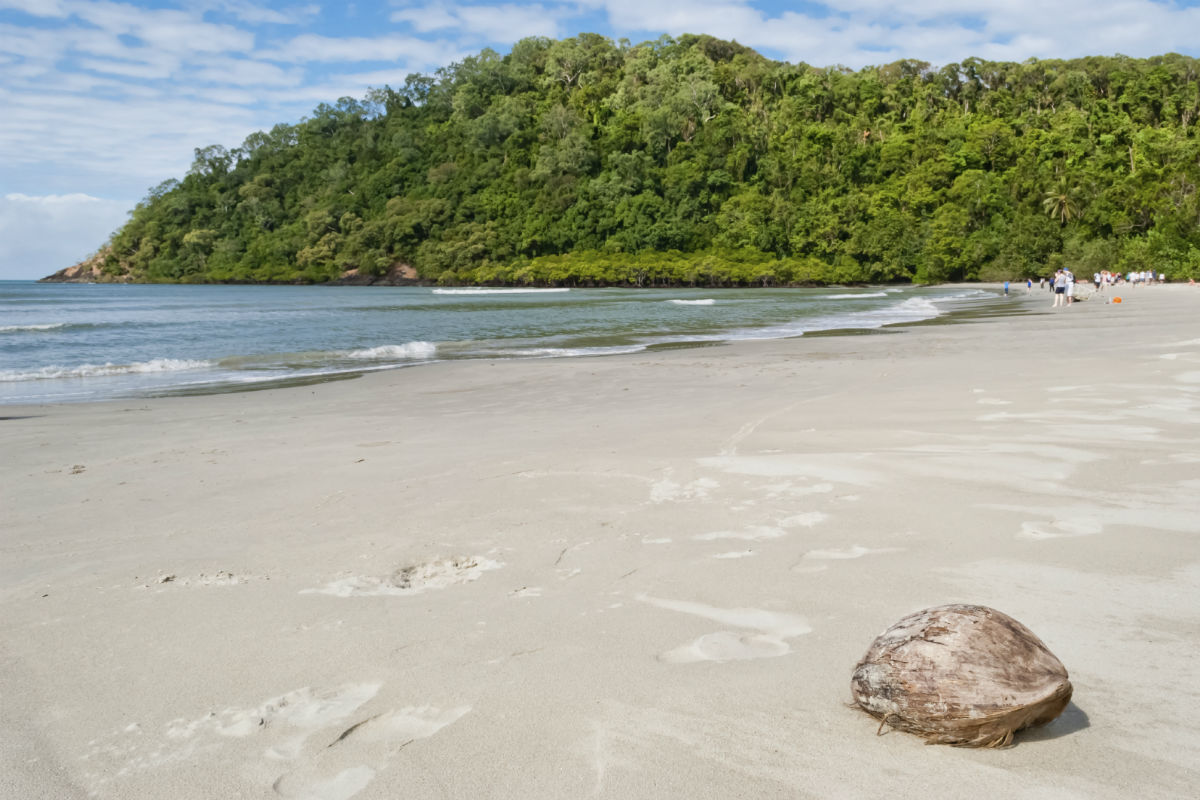 Daintree and Cape Tribulation tours
Port is well known for being a boutique town which is a little upmarket and the quality of restaurants and food is exceptional. If you really want a special eating experience that is one of a kind, try Flames of the Forest. 'Flames' picks you up from your accommodation and takes you to a magical set up in the rainforest with lights, flames and delicious food. We don't want to ruin the surprise with photos but it is a great experience and Saturday nights are specifically for couples so if you're looking for a romantic meal and night out try Flames of the Forrest.
A few of the more upmarket restaurants in Port you might want to try include Salsa and Harrisons and some of the locals favourite hot spots are On the Inlet and Little Larder. If you get to On the Inlet by 5pm on any given afternoon they feed George the giant grouper there which is a great show to see. Have a look at some of the recommendations below from a Port Douglas local!
Return to Top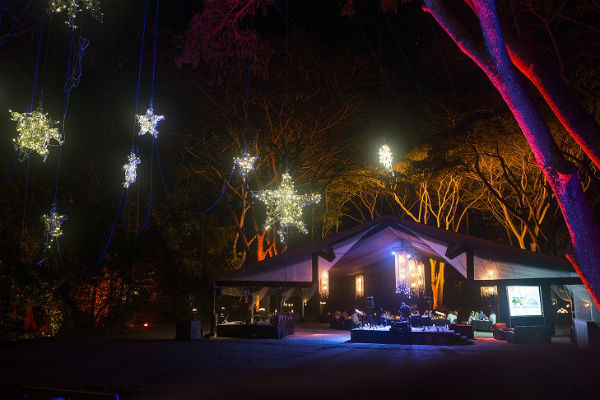 Some tips from a local – I talked to a friend of mine who lives in Port Douglas and these are some of her tipsEat – My local favs are On the Inlet (for sundowners and fresh seafood), Little Larder (for breakky and lunch), plus some of our big name restaurants Salsa and Harrisons (check out their great lunch specials). There is a yummy authentic Japanese place called Zipangu on the way into town, I get all my Japanese from there. For coffee I love Origin Espresso, Otz and Whileaway in PD. In Mossman, go to the quirky Junction Cafe, for the delish menu and coffee is fantastic.
Swim – You can also swim further along the Mossman River on the way to Silky Oaks, there is a bridge called Anich's and many locals swim there. If you venture up to Cape Tribulation, there is a freshwater swimming hole at Mason's Café, it is a fabulous spot to cool off.
Hike – The Bump Track starts at Connolly Road in Mowbray Valley, which is just south of Port Douglas (click here for directions). From the bottom it's a pretty good incline for about 2ks, including the killer incline of Slatey's Pinch. After Slatey's the incline settles and you'll find a welcome chair to rest your legs while admiring the spectacular view over the water to Low Isles. Once you reach the 'landing' (look at the historical signs), you are looking at another 2k's of gorgeous undulations until you reach the creek. From the creek crossing there is another 2k's of gorgeous rainforest before meeting up with Black Mountain Road. It's a popular trail for hikers, horse riders and mountain bikers.
Return to Top